Successful small parishes weak point of administrative reform
February 7, 2017 12:47 PM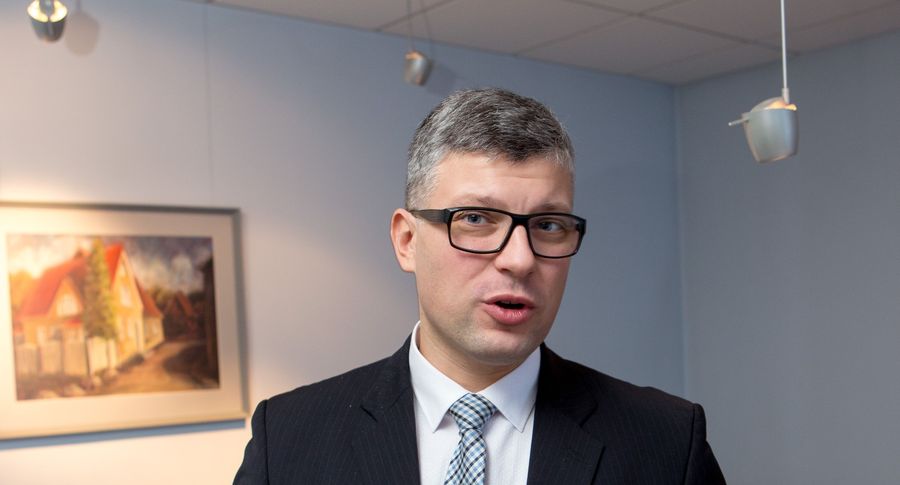 Postimees interviewed members of the new government soon after it took office toward the end of last year. Because the administrative area of the state administration minister was living busy days and several decisions were still outstanding at the time, we will publish the final piece in the series today – almost a month after the local governments' merger deadline came and went.
Mihhail Korb, you have been in office for two months, which time has witnessed the most decisive moments of this major reform. Have you had time to catch up with what is happening elsewhere in your administrative area?
The administrative reform is one part of the larger state reform. It is a matter of territorial reorganization; however, questions go beyond adding, subtracting, and merging; the real question is what comes next. What will be the tasks of new local governments and their financing. The territorial reform side has become more or less clear. That said, my role is modest here; a lot was carried out to the plan of the previous government.
We have 160 approved mergers, 23 local governments that meet criteria, and 26 we still need to marry. That is the stage I'm responsible for.
Your native tongue is Russian. Have you grown used to Estonian officialese?
Perhaps I'm having some trouble with slang; officialese is less of a problem for me as I've been living inside that world for a decade – I have worked for the city and served as a member of the Riigikogu. Rather I'm likely to run into trouble just talking to people in the pub after hours.
You have employed two advisers to complement your standard ministerial staff, one of whom is a member of the Center Party. Is the ministry going to emulate the city in handing out party jobs in the future?
Both advisers are local government leaders. Because I'm working on the administrative reform, I believed it right to hire people who come into contact with it every day. They work based on authorization agreements for the duration of the reform and do not serve as officials. That said, when I hire people, I opt for team players with who share my worldview. Naturally the majority of my circle is made up of members of the Center Party. I perceive no danger for the administrative system in this.
Is it true you visit local governments on Tuesdays and Fridays?
It is. They are the only two days in the week when I have no obligations in the capital.
How many have you visited?
I'm currently on my first tour with local government associations. I personally visit local governments that are having trouble with the reform. I meet with heads of all local governments during county visits. I have definitely visited 20 out of the 26 local governments that are having trouble.
What is the message you take to these 26 local governments?
We need to make a proposal of how they should merge. I try to get a feel for where to steer the process. Also whether the merger committee has made the right decision.
I have to admit the committees are political because they include county governors. They have their interests, which mostly manifest in reluctance to change county borders. They are protecting their territory like lions. They do not want to allow local governments to make their own decisions.
Let us talk about Setumaa parish. A referendum was held that sent a clear signal that locals want to see the creation of a Setumaa parish. To my knowledge, that would be against the rules.
That is not so. The law has an exception, allowing Setumaa to have just 3,500 residents. They basically have their own exception. A similar exception exists for islands. Jüri Raidla's legal analysis found it to be admissible.
However, please explain why is it necessary to dismantle historical Lääne County?
I have no connection to that. The law states that choice of county is one part of agreements. It will be what the local governments decide. In a situation where four parishes reached an agreement and had the remaining two decided to become part of Lääne County, we would have been dismantling Pärnu County.
Perhaps it wouldn't be as extensive; however, Pärnu County would still feel torn. I understand historical considerations; that said, I see no reason to make obstacles here.
You visited Saaremaa last year after which you were accused of telling a different story in different parishes. Are you aiming to please everyone?
My aim is to solve people's problems. I strongly refute claims that I have told different stories. It would not be possible. I also did not send Pöide parish a signal they would qualify for exceptions not prescribed by the law.
I had been in office for a mere week and couldn't understand the general mood. I looked at it through the Center Party's glasses. I apologize if people misinterpreted what I meant.
Could your hesitation have been the reason several parishes decided to abandon mergers at the last moment?
I was clear in that the government would have the final say, and that very small parishes are out of the question in terms of exceptions.
I believe a more creative approach is needed. Being very rigid creates a lot of problems. There are of course places where different mergers would have been more natural. Compliance with the 5,000 residents limit became virtually paranoid.
Where were mergers unnatural?
I believe mergers could have been handled differently in Hiiumaa. In Southern Estonia, Lasva, Orava, and Vastseliina parishes could have merged. The new local government would have had around 4,500 residents. However, because the law prescribed 5,000 residents, different choices were made.
Could an overly austere approach lead to a situation seen in other countries where parts of merged parishes later find that a different move would have made more sense and break off to join others?
Clearly. I would characterize the phenomenon as migrating villages. There are a lot of signals all over Estonia where villages say they want to be a part of a different parish in the end. However, in a situation where a village has 300 people and the entire parish has 1,500, the former make up 20 percent of taxpayers. It is obvious no local council will simply allow these villages to leave.
We will deal with this matter more thoroughly in the next stage of the reform. We will map these signals and think about how to make the process easier. Signals are there in all counties.
When will the next stage begin?
With local elections on October 17.
Why couldn't it be done beforehand? Why is it necessary to pick up the pieces later?
We are talking about the election cycle.
So the villages in question would be stuck where they are for four years?
It is impossible to carry out a capable analysis and give the matter careful consideration right now. We are out of time. We have to finish mandatory mergers first. Elections are a mere nine months away.
Talking about mandatory mergers, it is probable a lot of parishes that decided not to merge voluntarily hoped they wouldn't have to merge at all. Could that be the case for some?
That is a difficult question. Parishes that want to continue on their own can apply for exceptions, and I'm sure many of them will. We can take the example of Pala parish. It only has a little over one thousand residents; however, its buildings are in good repair, it has a proper kindergarten, the local government is free of debt – everything is all right. At the same time, its neighbors are in serious financial trouble.
In some ways it would be good if we could send the Pala parish elder to fix up other parishes. However, I understand Pala's concerns as the law would obligate them to merge with parishes that are seeing very serious problems. The locals want an exception and have every right to be proud of themselves. It will be an emotionally difficult decision for me.
At the same time, it would create resentment in parishes that made efforts to merge.
The parishes of Hiiumaa are in similarly good hands. That is the Achilles' heel of this reform – everyone can say that they also have a thousand people and ask why they are not allowed an exception. And it would be a completely justified question.
Let us talk about moving agencies out of Tallinn for a moment. Which state agencies will migrate?
Ministries will stay put. While this matter sounds simple enough, we are talking about redundancies and the need for some people to move along with their workplace, even though practical experience shows they make up no more than 25 percent. Moving agencies is expensive – setting up offices and recruiting new people costs a lot of money.
At the same time, it is a matter of great importance in regional policy. Every ten jobs moved to a county center somewhere constitute a considerable contribution. The realistic goal is to move one thousand jobs to rural areas.
It is less than 1 percent of the public sector?
The public sector is not based exclusively in Tallinn. Perhaps one thousand jobs is not an impressive figure, but it is a realistic one.
What kind of jobs will they be? Entire agencies or individual positions?
Agencies. We will be moving entire agencies. Having people migrate between two locations would result in duplication.