Governor of Central Tallinn borough to quit after conviction becomes final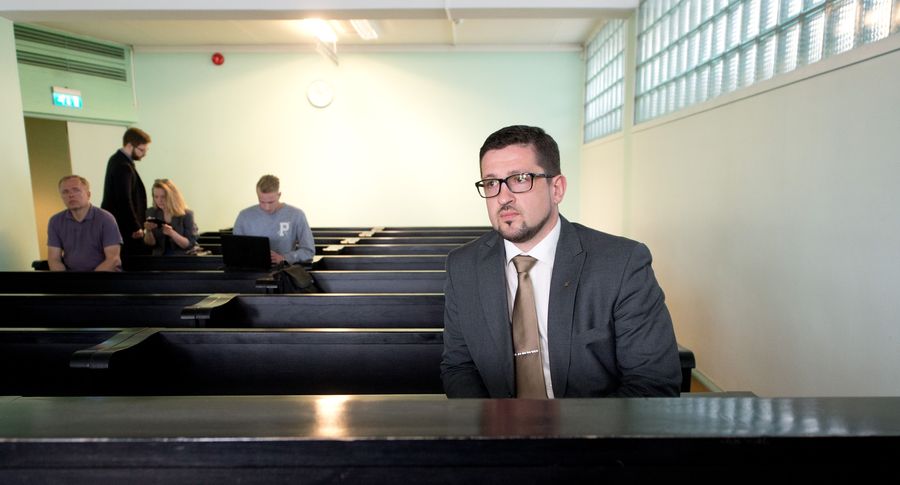 The governor of the borough of Central Tallinn, Alar Naame, is about to tender his resignation now that a court's verdict finding him guilty of embezzlement has taken effect.
The verdict became final as the Supreme Court refused to accept an appeal by Naame.
Naame told BNS on Wednesday that he will resign from the position of borough governor, as is required by law.
When asked about the possibility that he will turn to the European Court of Human Rights, Naame said he will discuss that with his lawyer. When it comes to leaving the Center Party, Naame said a discussion on that lies ahead with the chairman and the governing board of the party.
The Tallinn circuit court in September left unchanged the verdict of the Harju county court according to which Naame was found guilty of embezzlement.
The Harju county court at the end of June found Naame, a member of the Center Party, guilty of embezzlement and handed down a pecuniary punishment. According to the court Naame's guilt has been proven and he has to pay a pecuniary punishment of 200 daily rates, which in his case means 6,300 euros.
According to the statement of charges, Naame staged two concerts at the cultural center of the southern border town Valga in January and February last year that were free for the audience and were aimed at enticing voters to vote for Naame in the Riigikogu elections of 2015. Naame ran in the general elections as candidate for the Valga, Voru and Polva counties.
He is accused of arranging for the payment of the bills related to the two events from the budget of the borough of Central Tallinn. It appears from the statement of charges that the bills for the rent of premises, transport, catering services, music and rent of equipment were paid from the budget of Central Tallinn.