Excise duties to be curbed, conference tourism promoted
November 14, 2016 1:41 PM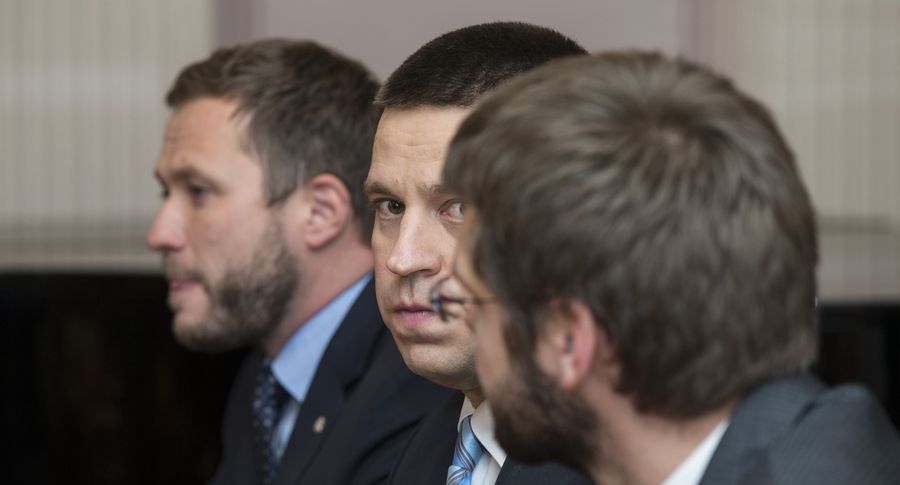 Negotiations regarding the economic policy and tax chapter of the new coalition agreement that have been going on since Thursday have led to principled agreements: excise duties must begin to support the economy and some areas that are currently struggling need help.
One item regarding which heads of all three parties agree is forceful infrastructure and housing investments, as well as financial support for a few other sectors.
The idea behind investing in infrastructure is simple: injecting funds into an object that ties into several other economic sectors, the money will move on, contributing to the people's purchasing power and boosting companies' capacity to invest. One such object could be the Tallinn-Tartu highway.
"Road construction is one field that concerns a lot of sectors. Bringing investments there, it is clear it will vitalize a lot of sectors," said Center Party chairman Jüri Ratas, whose plan has support from both the social democrats (SDE) and Pro Patria Res Publica Union (IRL).
The sides refuse to discuss a list of potential investment objects before agreements are in place. Among more interesting options on that list is the idea of investing in sectors that could boost Estonia's competitiveness. One such, according to Ratas, is conference tourism, in which Estonia currently loses out to its neighbors.
"Estonia often loses to other countries in the region because we simply lack venues for such events. We see conference tourism as one area in need of help," Ratas explained.
It is not out of the question this signifies a direct investment into a real estate object, while more specific details remain unavailable at this time.
The future coalition has also agreed to considerably change the tax system to leave low-paid people with more money in their pockets. Specific measures for achieving that goal still need to be agreed on.
Information available to Postimees suggests that IRL has come out with its election promise from three years ago to hike the minimum income exempt from tax from the current 170 euros to 500 euros a month. Such a change would leave employees with an additional 66 euros of their salary every month.
The Center Party would like to hike the income tax rate that has come down to 20 percent during the Reform Party's time in government. The social democrats have considered the same idea. IRL told the paper that they will not agree to a 5-6 percent hike. The middle ground where the three parties will meet will become clear in the coming days. The parties have also expressed desire to discuss canceling the planned social tax cut.
The coalition will very probably agree to cut planned motor fuel excise duty hikes to help liven up the economy. Center Party head Jüri Ratas said that excise duties have come to squeeze several sectors quite hard, and that slowing down their advance would help entrepreneurs.
The key issue for the coming days is where to find the money with which to alleviate the situation of low-paid workers and cover investments. The social democrats have come out with ideas for vehicle and real estate taxes, while capital taxes make for a tender subject for traditionally vocal homeowners' advocate IRL. It is not out of the question that the coalition will eliminate one of the Reform Party's mantras – annual lowering of social tax – in the very near future.
The new coalition will probably look to privatization of some state companies. Estonia has a stake in 33 companies, while only a couple could yield notable revenue if privatized. It has mainly been opposition from the Reform Party that has stood in the way of partial privatization of national energy company Eesti Energia, while sale of shares of Estonian Railways, Elering, or Port of Tallinn could also yield major revenue.
IRL chairman Margus Tsahkna said that if earlier coalition agreements have strictly adhered to Excel spreadsheets of state finances, items in development plans, and the Reform Party's election promises, the three partners have a new approach this time. The economy's ailments are clear, and now they need precise treatment.
The power vacuum cannot be allowed to last long; the coalition agreement must be ready by Saturday. It will be light – only tax questions will be in detail; other matters will be included as principles.
Tsahkna said that the coalition definitely wants to finish the pension reform and the ongoing renewal of the parental benefits system, as well as make efforts to alleviate the situation of caregivers.