Center Party-Putin Deal Puts Estonia's International Reputation at Risk
November 11, 2016 7:25 PM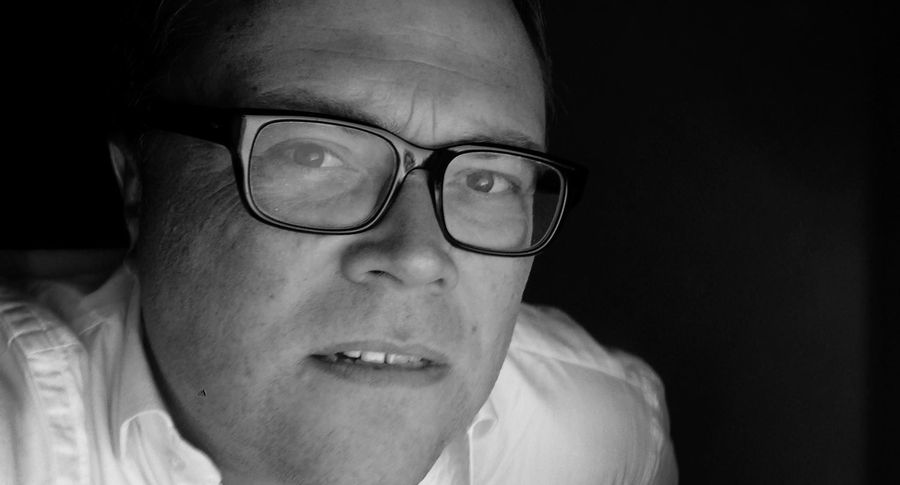 Hidden in the shadow of Tuesday's US presidential elections and away from the gaze of international media, the opposition leaders of Estonia's coalition government hoped to quietly pull the plug on the long standing Reform Party government.
They succeeded in terminating the coalition, but the timing of their actions could not be worse. The collapse and subsequent coalition negotiations have Estonians  Estonia's international partners and allies scratching their heads.
The new leader of Estonia's traditionally pro-Kremlin Center Party, Jüri Ratas, is now all but set to be installed as Estonia's next Prime Minister when coalition negotiations between his party, the Social Democrats, and the center-right Pro Patria-Res Publica Union (IRL) are concluded.
While the previous Reform Party led government may have been plagued by political inertia as they struggled to cling to power, the target of Estonia's mud slinging media should not be former PM Taavi Rõiva alone. The Social Democratic and IRL members of the coalition government must assume some blame; allowing petty politics and personal ambitions to trump cooperation and stability in the face of ever growing geopolitical concerns.
The Center Party, and its recently replaced chairman Edgar Savisaar, are well known for their deep links to the Kremlin and charges of corruption that have dogged the party for the past decade.
The blinding speed with which the members of the former coalition government have abandoned the Reform Party and have now cozied up with the pro-Kremlin Center Party, has caused worrisome ripples in the global media. The New York Times, Politico, Guardian and other major international media outlets reported on the turbulent uncertainty created by the coalition's collapse, each citing the Center Party's historic pro-Kremlin position.
A 2004 cooperation agreement that was signed by then Center Party leader, Edgar Savisaar, with Vladimir Putin's United Russia, is still maintained by the Center Party's new leader. Instead of rejecting the agreement, one senior Center Party leader, Mailis Reps, said earlier this week, The Center Party will "keep the door open for the Kremlin".
The Center Party's agreement with Putin's United Russia, has caused many Estonians to distrust the populist Center Party. Thanks to their clownish ongoing neo-Soviet buffoonery, Savisaar and The Center Party have never been taken seriously as potential statesmen by western politicans or analysts. The prospect of a Center Party led coalition is causing many of them to question Estonia's leadership and direction.
Former Canadian Defense Minister, Jason Kenny, told me that he "would certainly be concerned if a party governing a NATO member state has a signed cooperation agreement with Putin's political party, United Russia." He said that "such an agreement raises serious questions and is dangerous in the current geopolitical environment."
When pressed by Taavi Roivas at a nationally televised debate on Wednesday, as to whether he would tear up his party's agreement with Putin's party, Jüri Ratas said very clearly that he would not. The agreement, he said, was "frozen" while challenges remain in relations between Estonia and Russia. .
Perhaps it's no coincidence then, that Russia's Ambassador to Estonia told reporters on Thursday that the Kremlin would warmly welcome cooperation with the new Center Party government. He continued, saying that "any positive steps certainly increase the feeling of security of Russians and also the people of the neighboring countries"; implying that Estonia poses some sort of aggressive threat to his country.
Members of the right-of-center, IRL, should be reminded that their senior colleague, Marko Mihkelson, who currently represents his party in coalition negotiations, said in 2004 of The Center Party's agreement with United Russia that "by integrating itself with United Russia, The Center Party is endorsing [Putin's] authoritarian power in Russia, and its aggressive foreign policy towards its neighbors."
As they negotiate and jockey for position, surely the leaders of Estonia's political parties understand that they cannot elevate to power a party that refuses to reject the cooperation agreement with Russia's autocratic imperialists. Doing so would risk damaging the confidence that our allies have placed in Estonia as a predictable and reliable, Baltic leader of western values, freedom and democracy.
Many of the Center Party's other positions also align with Vladimir Putin's United Russia controlled Kremlin. Will the new coalition endorse the Center Party policy of denying the Estonian National Day of Remembrance for the victims of Soviet repressions and deportations? Will they adopt the Center Party policy of abandoning Estonia's celebrated e-voting system? Will they continue to support the Center Party's pro-Kremlin propaganda channels like Tallinn TV and the newspaper Midweek? In their desperation will they offer a Minister's position to the viciously anti-Estonian Center Party leader, Yana Toom?
Any agreement with the Center Party must, at a minimum, include a rejection of their cooperation agreement with Vladimir Putin. Not doing so sends an irresponsibly dangerous message to Estonians, our allies and worst of all, Vladimir Putin.
Marcus Kolga is a digital communications strategist, human rights activist, writer and award winning documentary filmmaker. He is the publisher of UpNorth.eu