Allied battalion to arrive in full in time for Spring Storm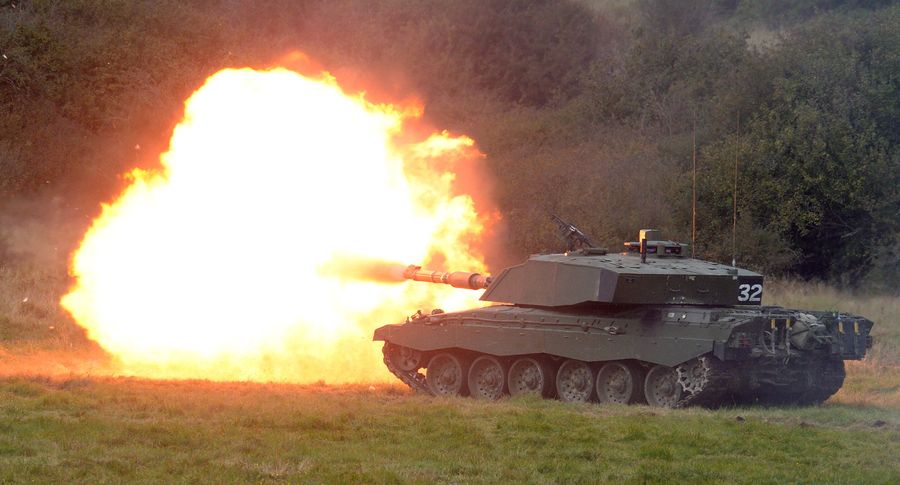 If how individual equipment or units will arrive in Estonia next spring will become clear in the course of work, one thing seems to be certain – the NATO allied battalion will take part in the Spring Storm exercise as part of our 1st Infantry Battalion.
NATO Secretary General Jens Stoltenberg said that the alliance can finally claim it is on the right path. We are executing decisions made at the summit [in Warsaw in July]," he said before attending a meeting of NATO defense ministers in Brussels yesterday. "We are realizing decisions that will keep our nations safe in an increasingly dangerous world."
Defense ministers shed more light on the composition of allied battalions to be sent to the Baltic countries and Poland as a result of decisions made in Warsaw.
For example, it was conclusively announced that French soldiers will be complementing UK troops in the battalion-size unit to be stationed in Estonia. Roughly 800 British troops will be accompanied by a company-sized unit of French soldiers, classically around 150 men and women. French soldiers will be replaced with Danish troops in the future.
Capacity depending on season
If the picture is quite simple in terms of incoming allies in Estonia, its southern neighbors Latvia and Lithuania will host a more versatile group. "Main contributor Germany, the Netherlands, Norway, Belgium, Luxembourg," Lithuanian Defense Minister Juozas Olekas counted when asked who will be serving in his country. "The German battalion will be complemented with France and Croatia in 2018."
The battalion led by Canada to be stationed in Latvia will also include soldiers from Albania, Italy, Poland, and Slovenia.
The USA, responsible for the battalion in Poland, wants to see fewer partners and will only be working with the Brits and Romanians.
Estonia can count on around one thousand allied troops, Estonian Ambassador to NATO Lauri Lepik told Postimees yesterday. That figure is not consistent, however, and will change as units are swapped out. "It is possible different capacities will be station here in different seasons," he added. The figures basically constitute adding a third to Estonia's defensive capacity.
Lepik emphasized that actual deterrence will grow by a lot more than just those one thousand troops. "If we add in the Americans, who will also be staying here, Estonia will host three nuclear NATO powers. It is an entirely new dimension for us but not for the Russians – because they always think in nuclear terms; they will know better than to pick a fight."
Lepik added that the arrival of the battalion should not be seen solely as a present for Estonia. The aim is to ensure the security of the entire alliance.
"It is their job to protect London, protect Paris, their work is our work as we are all equal contributors in this," he said. The ambassador said that Estonia is also contributing funds and human resources towards accommodating the allied battalion. Efforts to accommodate allies will hike Estonia's 2 percent of GDP defense spending by another 0.2 percent of GDP.
"The aim of this whole endeavor is to protect our way of life – so we could be, feel, and live the way are used to," Lepik continued.
The ambassador said that perhaps the first and the biggest question could be how to set things up in a manner that would send Russia a message that it would not pay to even try and violate this way of life. On the other hand, Estonians should realize that we are not living in a conflict zone, and that rather the aim of the allied battalion is to ensure that peace holds.
"The message of peace is what takes us forward. That messages needs to be communicated very clearly," Lepik found. "We cannot go along with Russia's provocations, whether maneuvers, moving of ships, war hysteria to put us in the mood for war."
Lepik finds that it is Russia trying to sell a new cold war to the West. "They are constantly trying to achieve that. The question is how will we react," he said. "Will we say that what they're doing doesn't matter? Of course it matters. However, will we react in kind? That would be a mistake. We can react in communicating that we know and are keeping an eye on what they are doing, and also by making it public. We can say that what they're doing is wrong. We are not like them."
Dialogue first and foremost
One example of the latter is probably how Russia's recent move of stationing Iskander missile systems in the Kaliningrad enclave reached the European media through Estonian military sources.
Stoltenberg admitted that the Iskanders and Russia's KAVKAZ 2016 training exercise came up during yesterday's defense ministers meeting. "Russia's behavior is worrying us," he said during that evening's press conference.
"Dialogue is even more important as tensions deepen," Stoltenberg continued. He said that this is the reason allies want to hold a meeting of the NATO-Russia Council in the near future. The main role of the body is currently seen in talks to reduce the likelihood of Russian and NATO troops coming to unintended blows – for example the incident in Turkey in November of last year, when Turkey was forced to shoot down a Russian jet after it violated the country's airspace.