Estonia's own Iittala in the making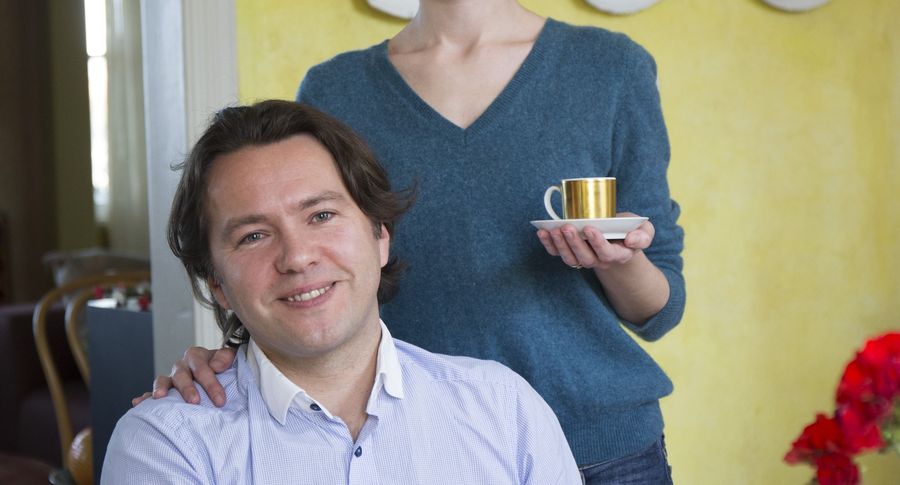 Arro Keraamika, that started involving capital through the Fundwise platform at the beginning of summer, has manufactured its first set of tableware in the reputable Vista Alegre factory in Portugal and hopes to have its merchandise in stores by December. The company accomplished it with the help of 125 investors.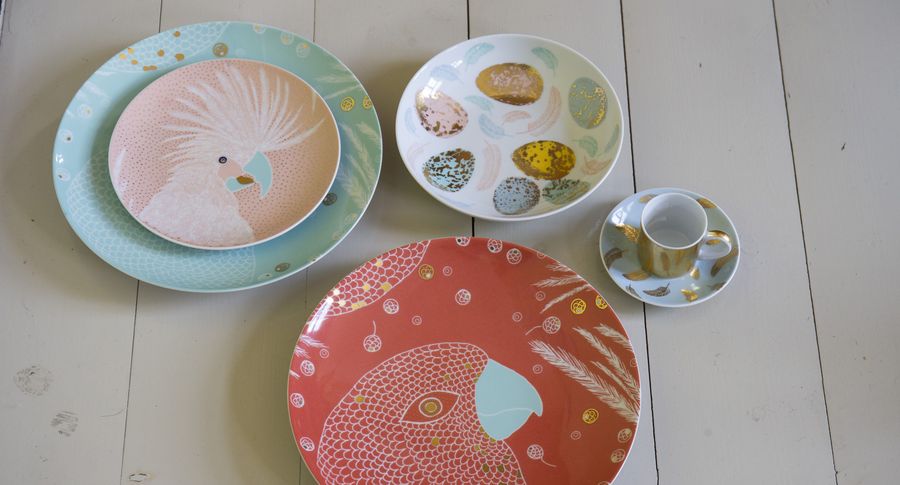 «I tried to design a set a modern family needs – so it would be as compact as possible but would allow me to play around with colors,» said ceramist Liisu Arro, who has decided to form Arro Keeramika's first set of dishware out of selected works from her exhibition «Talveöö unenägu» (winter night's dream). The first set will include dishwasher- and microwave-safe cake plates, dinner plates, porridge plates, platter, salad bowl, espresso cups, coffee cups and mugs, as well as a teapot.
Arro used Estonian crowdfunding platform Fundwise to accumulate the necessary starting capital. Arro Keraamika earned twice its initial target during its Fundwise campaign that lasted from Midsummer Day to mid-September, raising 75,802 euros with the help of 116 partners. The company also has around ten contributors from outside the campaign. A share sporting a nominal value of 1 euro cost 151 euros. Most shareholders purchased 1-5 euro shares.
«I had some very emotional moments at the time,» Liisu Arro recalled. She described how she raffled clay-working classes for first round investors. The class went to a singe mother who was raising twins, and who had used her bonus to invest the minimum amount. «There were other such emotional investors in whose case you think, God, buy yourself a new pair of jeans for the money,» Arro said.
«We have taken a huge risk; it makes you nervous,» said the ceramist's husband, business manager Eero Talvistu. The game is being plaid on an entirely different level from what Liisu Arro has been doing in her studio as a ceramist so far.
Talvistu admitted that when they launched the Fundwise campaign, they thought how embarrassing it would be if it failed. Only a few of the company's shareholders are acquaintances of the Arros; most are strangers.
The latter include people interested in investing, culture people, as well as entirely ordinary Estonians who spotted a chance to put their money to work. There were those whose investments bought them 10, 34, or 67 euro shares. The aspirations of Arro Keraamika were supported, among others, by Fundwise head Henri Laupmaa, one of Estonia's wealthiest people Karin Nurmetalo, and actress Kersti Heinloo.
Work already underway
«Samples have been approved, the order has been placed, and we hope they are already making them,» Talvistu said – that was the stage the first set of consumer dishware by Arro Keraamika had reached by the beginning of October. It usually takes four weeks to manufacture a set. «The initial order will take a little longer; however, we still hope the dishes will be here by late November and can go on sale in December,» Arro added.
Preparations are also underway for an online store. If everything goes well, it will be possible to place orders there from the middle of November. Arro Keraamika's dishes will also be on sale in Tallinna Kaubamaja and the Tali gallery. «We want people to be able to literally get their hands on the products in a couple of locations,» Talvistu said. He added that whether the market will react favorably to the products can be decided after the third set of dishes that should enter production next spring.
«Our prices should fall somewhere in the middle of the high end,» Talvistu explained. This means that Arro Keraamika's products will compete with such well-known consumer ceramics producers like Danish Royal Copenhagen, Finnish Iittala, and French Villeroy & Boch. The family does not hold major manufacturers to be their direct competition however. «Looking at our volumes, we will remain a niche manufacturer in the world,» Liisu Arro said.
If next year's series, aimed at restaurants and cafes, will also be designed by Liisu Arro, then the third set should be inspired by the works of her parents, artists Epp Maria Kokamägi and Jaak Arro, or grandparents Imbi Lind and Luulik Kokamägi. «We are using artists in the family. Because we have a lot of material, we can keep making them for centuries,» Liisu Arro said with a smile.
Arro Keraamika will debut its products in Estonia in December; however, work aimed at export markets will begin very soon. «Once you decide to start manufacturing things, it makes no sense to concentrate on a single market as manufacturing means you will make more than ten items,» Liisu Arro said.
40,000 products in five years.
That is why three initial export markets have already been chosen: Germany, the United Kingdom, and the United Arab Emirates. «One shareholder is an Estonian living in Abu Dhabi who is very interested in selling our products there. The community is small there; however, the country is extremely wealthy,» Eero Talvistu explained.
It has not been decided yet how the company will enter these markets. «We have several ideas of how it could be done. One option to sell to Germany is to use our online store and simply pursue a highly targeted ad campaign on social media,» Talvistu said.
The next five year goal of Arro Keraamika is to sell 40,000 items. «It is a lot for a tiny company such as ours, while it is nothing in terms of global sales figures,» Talvistu said.
Estonia's ceramics industry is tiny by global standards. For example, if Finland exported 9.11 million euros worth of ceramics products in 2014, Estonia's figure was just 1.55 million.
«If we take our 40,000 units and compare them to France's porcelain import, our five-year target makes up 0,0000-something percent in their annual demand,» Arro Keraamika's business manager said. Arro Keraamika's 40,000 units constitute tiny volume also for the factory in Portugal the annual output of which is 15 million units. «These 40,000 units are what is feasible for us and what could feed us and our shareholders,» Liisu Arro added.
Talvistu said, however, that should the company succeed in launching export in just one of the three countries mentioned, production volumes could grow abruptly. «These 40,000 units are what we've said publicly – enough to qualify as motivation – but nothing that couldn't be done,» Talvistu said.
Arro Keraamika's end goal is quite idealistic: to bring families and friends together for meals that use more luxurious dishes than what people are used to. «We have our example in Langebraun that offered the people painted porcelain during the first republic,» said Talvistu.
Liisu Arro said that what made Langebraun special is that he managed to make porcelain affordable for the ordinary person, which is also the main aspiration of Arro Keraamika.