We don't know what has been done with endowment money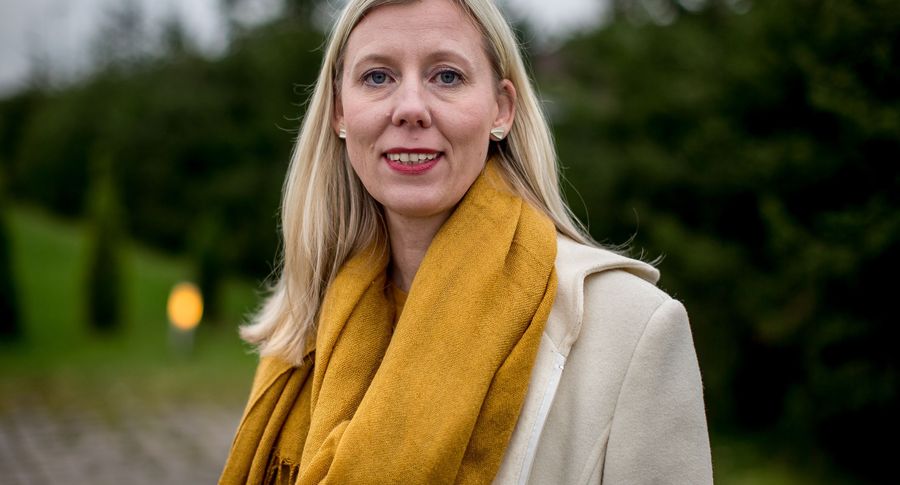 Kertu Saks, who will take charge of the Estonian Cultural Endowment from mid-November, plans to make support decisions more transparent and understandable as the public is currently in the dark concerning what the agency has sponsored and what sponsorship has achieved.
The agency has at times been accused of giving foundation capital to its own. Do you think so?
I have not heard these allegations. I've been lucky; I haven't been anyone's "own", although I have been sponsored. There will always be opinions as to who got what and who should have gotten it when money is handed out.
Talking about a close circle, perhaps the reason is Estonia's small size. We need to appoint seven specialists to foundation capital councils every year. It is possible some people are appointed twice as Estonia simply doesn't have enough people in respective fields, which could lead to situations where someone is someone's partner etc. However, I would need to know more to say more on this matter.
You want to make the institution's voice heard in the capacity of an opinion leader. Why?
Because the cultural endowment is currently associated with a theft scandal (the agency's former head Avo Viiol gambled away 8.5 million kroons of endowment money – ed).
Are you sure?
Yes, read the comments regarding my appointment. The cultural endowment and the way it's run is associated with that and only that.
The Estonian Cultural Endowment is such a dignified institution. Society expects the tertiary sector to participate in debates; it hears the voice of politicians, churches… It would be nice if the voice of culture could also be heard.
Would the agency be entitled to speak for people in the field of culture?
No, not as a union. I'm sure you would agree when I say that people do not know where endowment ends up? Foundation capitals receive up to 16,000 requests for support every three months a large number of which are granted. The public should be aware that such and such culture is being created in one county or another, as well as why it is created.
Will you be sending out press releases on which projects were supported and why?
No, not that. There are a lot of projects. I wish to use the media to introduce people who have been sponsored by the cultural endowment, as well as what they have created using that money. We know how much money goes where, while we don't know what it has produced.
We will not be issuing press statements listing successful applicants as that would be premature. We will speak of matters once something is created.
How to bring money from outside public structures to the agency?
We have been forced to be skillful in writing projects in the Energy Discovery Center as it receives no state support. I have a lot of experience with international cooperation. It is not out of the question the cultural endowment will participate on the level of partner in major international projects. While the European Commission does not finance culture directly, it does support cultural, industrial, and architectural legacy.
Do you plan to involve private funding?
Yes. We have banks, the fuel sector; we should definitely talk to entrepreneurs.
They are currently not contributing because they have not been asked?
No, I believe that is not the only thing. Private companies seldom finance something out of charity. Companies have marketing plans; it is important what they get in return. We need to find common ground.
Our companies support symphony orchestras or festivals, but they do it individually. I would like to look into whether it would be possible to organize it through the cultural endowment.
Why would that be good?
We will have a clearer picture of culture financing. I have no illusions of head of the cultural endowment being able to affect Estonia's culture policy; however, I can make proposals.
You wrote in your job application that cultural support is fragmented. You suggested bringing the culture ministry's instruments under the cultural endowment. Why?
The ministry holds various application rounds that are not meant for state budget agencies but rather ordinary people like you and me. It is the same with the Council of the Gambling Tax.
I do not know whether they can be brought under the agency; however, it would gives us a better overview of culture financing.