Finlandization and Moscow's phantom wedge
September 13, 2016 6:45 PM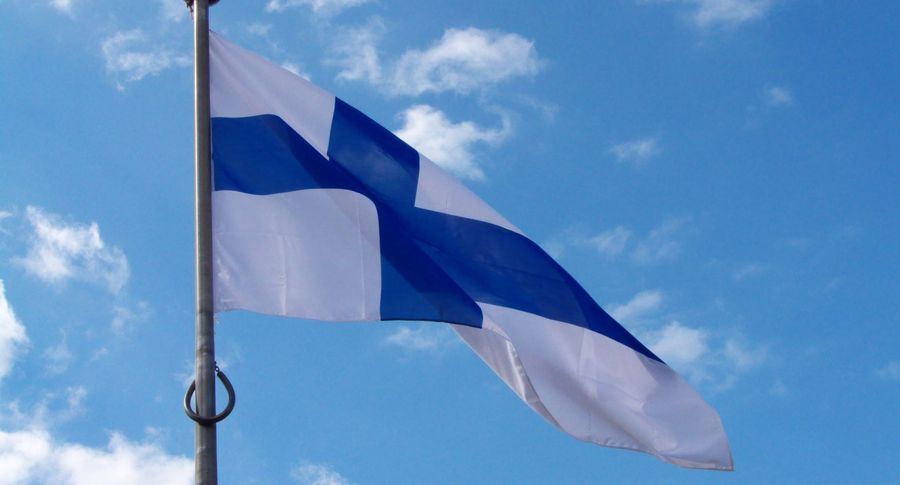 Last week, Finland's largest daily, Helsingin Sanomat, published an article cited anonymous sources claiming that Finnish-Estonian relations have soured to the point of being "bad and even suspicious." While perfectly normal disagreements between the two states have existed in the past, the article's anonymous sources seem to paint a drastically different picture that casts the the Estonian President and Estonian policy makers and Finnish-Estonain relations in a starkly negative light.
The article by the Finnish newspaper's former Moscow correspondent, Jussi Niemeläinen, claims that Finnish policy makers have long been annoyed and even "disgusted" by Estonian President, Toomas Hendrik Ilves' efforts to convince Finland to joining NATO.
Niemeläinen writes that the Finnish foreign policy "leadership" is anxiously awaiting the imminent exit of the outgoing Estonian President, who according to the article, has a poor relationship with his Finnish counterpart, Sauli Niinistö.
The Helsingin Sanomat writer added fuel to the confusion his piece caused when he told Estonian television that he had heard from "several influential Finns" who have wildly accused Estonia of trying to place a stick in the spokes of US-Finnish military cooperation in order to ostensibly accelerate Finland's membership in NATO.
The dire state of Estonian-Finnish relations painted by the HS report contrasts deeply with the public comments by Estonian and Finnish politicians including former Finnish Foreign Minister, Alexander Stubb, who characterized the accusations as "strange".
Estonian Ambassador to Finland, Margus Laidre, who has worked closely with President Ilves over the years, said that relations between the two countries have never been closer and joked that Niemeläinen may have mixed up the Estonia with some other country. Finnish Ambassador to Estonia, Kristi Narinen joined her counterpart in reiterating the positive state of relations.
However, Niemeläinen's article does have Kremlin propagandists licking their lips. Rossiskaya Gazeta, a Russian state run newspaper, seized on the story, loudly repeating the anonymous allegation of Estonia's attempts to "undermine US-Finnish military cooperation". There is wide speculation that the anonymously sourced comments were intended to drive a wedge between Estonia and Finland - which would align with the Kremlin's objectives. That some Finnish officials are supporting Russian objectives is unremarkable.
During the Cold War, Finland practiced a policy of appeasement towards the Soviet Union, known as Finlandization which is still regarded as an ideal way to approach modern relations with Russia for many Finnish politicians. Even with Russian military aircraft violating Finnish airspace and refugees streaming across its borders with Russia, Finland maintains its officially neutral position.
Having allowed Finland to become dangerously reliant on Russian trade and energy, the independence of Finnish policy makers is challenged by this crippling reliance. When sanctions against Russia were announced after Vladimir Putin invaded Crimea, some politicians, like former Foreign Minister, Erkki Tuomioja, actively lobbied EU colleague against harsher sanctions and even tried to water them down. There is even speculation among Finnish journalists that the anonymous source may indeed be the pro-Finlandization former foreign minister.
Those politicians who support a policy of Finlandization - or a modern hybrid version of it - naturally oppose NATO membership for Finland and often parrot Moscow's criticisms of Baltic pro-western positions.
It should come as no surprise, that Finnish policy makers who support the policy of Finlandization, would be critical of President Ilves' efforts to invite Finns to join Estonia and other Western states as members of NATO. It's natural that Finnish policy makers whose objectives are aligned with the Kremlin's would produce bizarre claims about Estonian obstructionism in US-Finnish relations. An escalation of such disinformation and extreme hyperbole should be expected as Vladimir Putin's agents continue to pit allies against each other to support the Kremlin's neo-imperialist strategies in the Baltic Sea region.
In contrast to Finland, Sweden has taken major steps towards partnering with the Alliance. In response, Vladimir Putin has put Sweden on notice, by heaping ominous praise on Finland's policy towards Russia as the "optimum model for guaranteed and sustainable good relations for nonaligned countries".
It's only natural for existing NATO members - especially those with shared interests in the North, like Canada, Norway, Denmark and Estonia -  to encourage Swedish and Finnish membership in NATO. Regional stability and respect for the sovereignty of nations are universal values shared by NATO members and Sweden and Finland. The mutual benefits of collective defense that are inherent in the defense of the shared sovereignty of NATO's borders vastly outweigh what any country could do on their own. President Niinstö has lamented Finnish challenges in defending its long borders with Russia and dismissed that his country, "could be partially responsible for the defense of the Baltics," forgetting that the Baltics and other European partners would be partially responsible for the defense of his own country.
The Baltic States clearly benefit from NATO's collective defense, yet they have also made major contributions to securing the Alliance. Estonia, under the leadership of President Ilves, has become an international leader in cyber security, to the benefit of each NATO member.
Estonia's and President Ilves' leadership on cyber security and his advocacy on regional issues on the world stage make the allegations in the Helsingin Sanomat piece ever more baffling. The piece marginalizes President Ilves' foreign policy role as being largely symbollic. Yet in reality, President Ilves emerged during his tenure as one of the most charismatic and effective leaders in the European Union. As foreign minister, he successfully guided his nation out of the fragile and wobbly post-Soviet environment and into an era of unprecedented stability as a member of EU and NATO. Despite criticisms of his domestic interactions, Ilves has helped his tiny nation, once teetering on the fringes of Europe's frontier with Russia, to grow into a respected international IT tiger and an internationally respected European leader on international human rights, democracy and freedom in the face of Russian totalitarianism.
The anonymous Finnish policy makers quoted in the Sanomat piece may have much to fret about. The once awesome Finnish IT industry has crumbled along and the country's reliance on Russian trade have caused major economic problems. The self-doubt of some Finnish policy makers with regards to foreign policy and its approach to Russia have weakened its standing in among European neighbours. It's possible that those anonymous Finnish policy makers even envy the disproportionately large size of Estonia's reputation and success.
Now that Ilves is set to step back, are anonymous Finnish politicians who harbor personal gripes, taking the opportunity to take a swipe as the Estonian President makes his exit? Or is it a piece of a broader campaign intended to support Kremlin objectives to divide Europe and reinstate its regional super power status? Either way, Finland and Estonia lose - which may indeed be the intent.
Marcus Kolga is a Toronto based communications strategist, award winning documentary filmmaker, writer and a political and human rights activist. He is the publisher of UpNorth.eu.