Banks forecast Estonia's growth slowest in Baltics
September 9, 2016 1:02 PM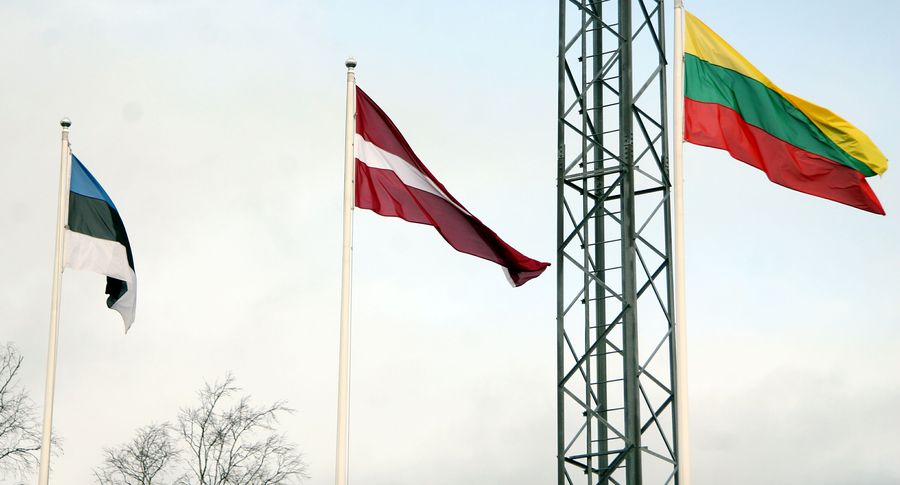 Even though salaries are notably higher and unemployment lower in Estonia compared to its southern neighbors, the country's economic growth will lose out to both Latvia and Lithuania in the coming years. Analysts give slower growth of investments and private consumption as the reason.
Swedbank, that was the first major commercial bank to publish its fall economic forecast last week, is also the most pessimistic when it comes to the outlook of the Estonian economy. The bank expects the Estonian economy to grow by 1.5 percent in 2016, while it expects growth figures of 2.1 percent in Latvia and 2.5 percent in Lithuania. The bank forecast annual growth at 2 percent as recently as April.
Chief economist at Swedbank Tõnu Mertsina said that Estonia's lowered forecast and generally weaker position compared to Baltic neighbors is a result of weaker than expected investments. «In a situation where we forecast a moderate growth of investments of four percent for Estonia, corresponding figures for Latvia and Lithuania come to nine and ten percent respectively,» Mertsina said. He added that Lithuania's growth is further supported by faster growth of export volumes and livelier consumption.
SEB forecasts annual economic growth will come to 1.7 percent in Estonia, 2.4 percent in Latvia, and 2.2 percent in Lithuania. Analyst at SEB Mihkel Nestor sees the advantage of other Baltic countries in modest use of production resources, which he said manifests the clearest on the labor market.
«If the Q2 unemployment rate in Estonia amounted to 6.5 percent, it came to 9.8 percent in Latvia and 9.4 percent in Lithuania. That is to say these countries have considerably more people not participating in creating added value, and whose modest income limits their capacity to consume,» he said. Nestor said that both Latvia and Lithuania can expect the situation on the labor market to improve in the near future, while Estonia is already close to full employment.
Another factor is the relatively better situation of Latvia's and Lithuania's main trade partners. «Their economy is somewhat more oriented towards the German market that can expect stable growth in the coming years. Economic growth rate of Estonia's most important trade partner Finland will not reach 1.2 percent before 2018,» Nestor said.
Chief economist at Nordea Tõnu Palm agreed that faster economic growth in Latvia and Lithuania is partly due to greater unemployment. «Estonia is ahead of its neighbors in terms of the economic cycle as we began to recover sooner,» he said. Palm said that there is more room for improvement on the labor market in the two southern Baltic countries, which is why salary growth is only just picking up speed. «Estonia has hit the ceiling in terms of salary advance pace,» he added.
Nordea forecasts the economy to grow by 1.7 percent in Estonia, 2.2 in Latvia, and 2.6 in Lithuania.
Estonia seems to be losing out to its neighbors also in the long perspective. While differences in forecasts often do not exceed 0.1 percent in a situation where analysts do not yet deem differences of 0.5 percent to be significant, SEB forecasts the economy to grow by 3.5 percent in Latvia but only 2.4 percent in Estonia next year, rendering Estonia's relative growth pace even more modest than it is today. Both Nordea and Swedbank forecast the Estonian economy to grow by 2.7 percent in 2018 and to fall short of the corresponding figure in Latvia.
Analysts say, however, that lower growth figures do not mean Estonia is doing noticeably worse than its neighbors. «Because the living standard is quite a lot higher in Estonia, and presuming the countries will eventually reach the same level of income, Latvia and Lithuania have to be growing a lot faster today,» Nestor said.
Tõnu Mertsina said that differences in GDP figures between the Baltic countries should not be turned into a big deal as they are still modest. «While Latvia and Lithuania are forecast to grow faster this year, the downward adjustments of our southern neighbors since April have been far more abrupt,» he said. Swedbank lowered Latvia's outlook from April's three percent to 2.1 in September.
Tõnu Palm agrees in that growth expectations have been seriously lowered in all Baltic countries, and that differences in forecasts aren't remarkable. «It partly ties into greater effect of the loss of the Russian market in the case of neighbors,» Nordea's chief economist said.
Analysts also find that the Estonian economy is still more successful than its Latvian and Lithuanian counterparts in terms of several indicators. «We have lower unemployment, our current account, that describes economic balance, has been in a better position, and the state has used more of its own resources in financing projects, that is to say produced less debt,» Mertsina said.
The Ministry of Finance is set to publish its economic forecast on September 15, which will serve as the basis for the 2017 state budget. It has been speculated in the media that the ministry will lower its forecast to 1.5 percent for this year and 2.5 percent next year, making for a reduction of 0.5 percent for both forecasts compared to spring.