Benefits to grow by leaps and bounds in budget
September 5, 2016 12:26 PM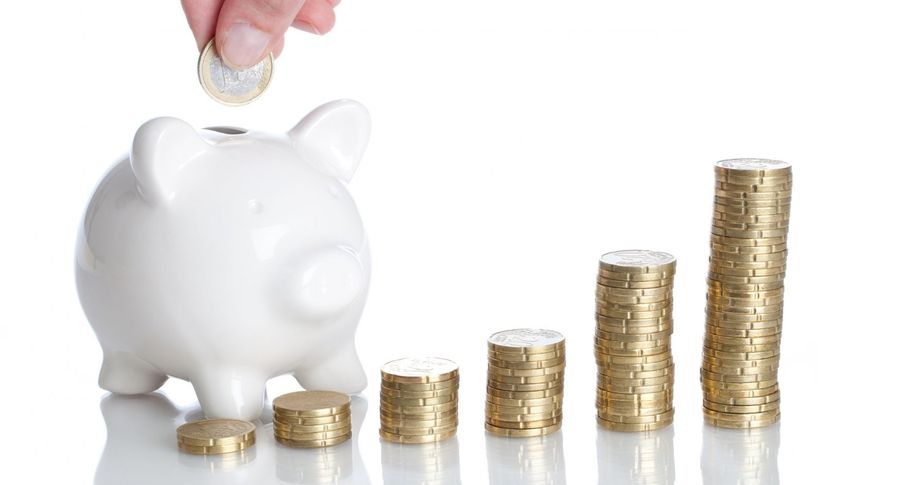 Last Thursday marked an important government sitting: the start of 2017 state budget deliberations. The volume of the budget remains unknown at this time as the finance ministry will not publish its fall economic forecast before the middle of September. While information available to BNS suggests the ministry will adjust the forecast down, we can be sure the 2017 budget will exceed this year's 8.9 billion euros.
Ministries have been working on the budget for months. Now the time has come for the government to debate various plans so the Riigikogu can pass the budget towards the end of the year. For this purpose the government will probably have to dedicate all Tuesday and Thursday evening cabinet meetings to budget debates as the draft act must be ready by the end of September.
Plans include budget lines that will surely become subjects of heated debate. For example the budget of the health insurance fund, the 2016 deficit of which will probably be double of what estimates suggested. Therefore we cannot expect the fund's budget to be passed in the atmosphere of friendly conversation.
That said, there are lines we can consider virtually untouchable by this point. These largely consist of promises made by the Reform Part, IRL, and the social democrats to their voters before the 2015 Riigikogu elections.
These unexpectedly long and difficult negotiations resulted in several promises that will be fulfilled in 2017. They were discussed during talks for the four-year fiscal strategy this spring and are virtually ready today.
Documents describe them as the government's five priorities for the next four years.
They account for more than 200 million euros in additional expenses in the 2017 budget and will be covered with revenue from the infamous tax package of the summer of 2015. We will introduce two of the five items as they will directly affect the lives of a lot of people and the condition of the state's coffers.
Tax refund
Tax refund for people receiving low salary was IRL's 2015 election promise. It will cost 38.1 million euros in next year's budget. Political competitors said at the time that it virtually constitutes progressive income tax that is usually associated with left wing policy.
Heads of IRL defended themselves by saying that since the instrument will not increase the tax burden but will rather lower the burden of people receiving low salary, it is definitely right wing policy. They even produced a video where prime ministerial candidate Juhan Parts demonstrated how the new system works with the help of an egg tray.
The system will be launched next year and will work inside the recent income tax refund system: people will declare their income from last year in February-March to get some of it back inside the next few months. The new instrument concerns people whose taxable salary is below roughly 652 euros a month or 7,818 euros a year.
The maximum amount to be refunded is nearly 710 euros a year – available to workers with no more than a single child who made on average 480 euros a month in the previous year.
People would receive money in spring they could then use to pay outstanding winter utilities or buy things they couldn't afford otherwise. There are roughly 100,000 people in Estonia whom the refund system concerns.
It might seem unclear at first why a person with more children will receive a smaller refund than people who have a single child or none at all. The reason is that people with children have more tax incentives and have already been refunded that way.
The refund can be applied for by adult residents who have in the past year worked full-time (including part-time jobs that add up to full working hours) for at least six months. An exception will be made concerning the full-time work condition for incapacity for work pensioners who have received payment on which the state will pay income tax.
Minister of Finance Sven Sester said that the instrument constitutes a tried and tested measure the advantages of which include curbing poverty and promoting people's motivation to work and make more money. «That is why it has found the support of think tanks and parties aligned both right and left of the center. Unlike minimum salary hikes, the refund system will not add to companies' tax burden and expenses but will rather hike the amount of money people making low salary get to keep,» Sester explained.
Benefits for children and families
Hiking child benefits was the social democrats' election promise in 2015, while the Reform Party vowed to support families with many children. The promises come to 14 and 17 million euros in the state budget respectively.
One opponent of these kinds of support measures was former prime minister Andrus Ansip who finds that universal child support does not need hiking as the majority of wealthier people do not need it, and that benefits should be customized.
«What measure of efficiency can we talk about in a situation where the state goes to a lot of trouble to collect taxes only to spread the money evenly by throwing it out of an airplane?» Ansip said in front of the Riigikogu in 2008. The government formed in 2015 decided to take a different path.
The new system, that will take effect from next year, will see families provided with child benefits of 50 euros for first and second child and 100 euros for each child after that. A family of three to six children will receive an additional 200 euros a month from the state.
Families with more than six children will receive 370 euros instead of 200. The latter instrument will become available from July 1, 2017. Child benefits for the first and second child will go up to 55 euros in 2018 and 60 euros in 2019.
Head of the social ministry's analysis and statistics department Hede Sinisaar said that the changes will probably have a profound positive effect on child poverty. «Estimates suggest child poverty could be reduced to approximately 5.7 percent by 2019. Out of all households with children, family benefits and parent's pay will have the greatest effect on families with three or more children,» Sinisaar explained.