Ilves: voters expect agreement on new Estonian president in parlt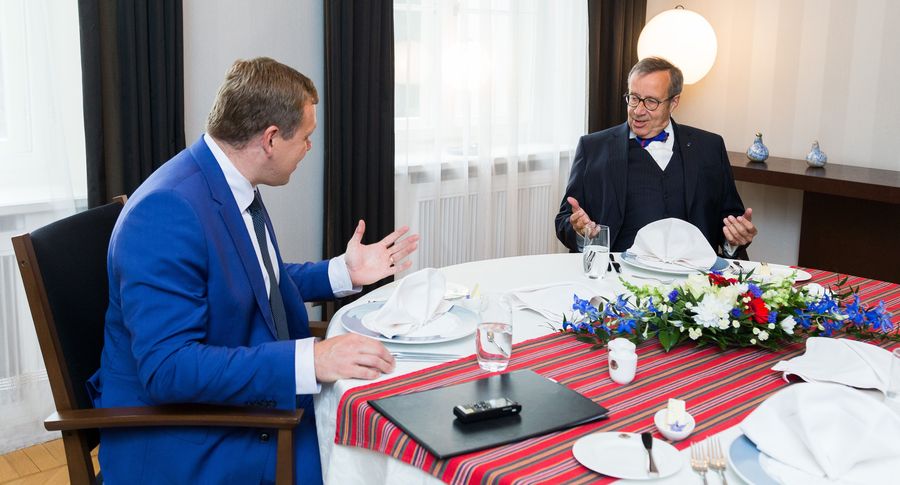 Voters expect the parliament to reach agreement on the next president of Estonia, and if the parliament fails in this its reputation will suffer further, the outgoing president, Toomas Hendrik Ilves, told Postimees in an interview.
«We do not need a constitutional farce. I believe that voters too expect the deputies they have elected to be able to agree for the sake of Estonia. If they are unable to agree, this will further undermine the reputation of the Riigikogu,» Ilves said.
«You have to stop talking about back rooms. People must reach agreement in the parliament. Talk about back rooms is senseless populism. We have representative democracy. We have chosen these people so that they would decide, so that they would sit down together and reach an agreement,» he said.
«What I'm worried about in this present presidential campaign rather is that people have not made it clear to themselves what the president's role is. If someone thinks that he can make a political veto, we know already since the 1990s, when the then president attempted to veto on a couple of occasions, that it will be eventually rejected [by the Supreme Court]. You can only veto something that is anti-constitutional,» Ilves said.
The outgoing head of state described political sensibility as an important feature of the president.
«Sensibility is what matters. There are some people who have been involved in foreign policy for years and years regarding whom I do not particularly wish for them to become president of Estonia. I'm not speaking of the present candidates now,» Ilves said.
The president of Estonia is elected in parliament, where a candidate needs a two-thirds majority or 68 votes to get elected. If the Riigikogu is unable to elect the president in two attempts plus a run-off, the task will pass on to an electoral college made up of all 101 members of the parliament and representatives of municipal councils.
The opening round of the presidential election in parliament is scheduled for Aug. 29.
Ilves, who has served two successive five-year terms, cannot run again.