The feeling of finally being in Rio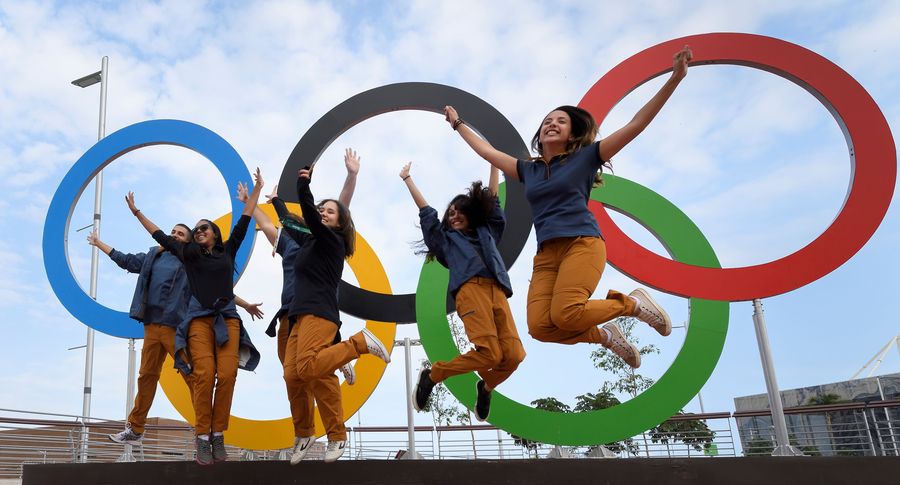 Its smells Olympic on the Schipol Airport, Amsterdam. One bumps into these dozens of Ukrainian sportsmen and an equal number of merry Russians flying over to watch and to party – too bad for the compatriots who got banned, but to Rio we go!
Not limited to that, the plane gets stuffed with lots of Dutchmen, along with the occasional Irish, Norwegian, Serbian and other sportsman, coach, official and reporter. As if the plane was chartered.
Once in Rio, one basically stands in lines. For passport check, for accrediting, and to try to get one's baggage. Others already here say the stuff usually does arrive within three short days...
Good to know!
Once among the crowds, one gets the Olympic feeling. Helpful folks step near as one hesitates and looks around.
It is Jasmine, a Filipino, who leads to a taxi – for free for all those accredited. «Rio is such fun I so glad can be here till end of Paralympics so a long time (till September 18th – edit),» she chirps.
We get handed over to the driver Eduardo, extremely talkative but only in Portuguese. In English, he can say but «Your first time in Rio?» and «Where are you from?».
We manage to get it across that the answer to question one is «first time». It gets complicated to explain what and where is Estonia. We give up on that, eventually.
But he is happy just the same and keeps on talking in this Portuguese we totally do not get. Feels like for Brazilians it matters not whether the listener understands.
Then, we are in an Olympic hotel. At least, according to the sign. From such, a network of buses takes people to the sports arenas in various areas of Rio. These are connecting rides.
The bus schedule outside says July. But hey, we have time as the games start on Friday!
Thankfully, to help with the buses and places, there is an app – as the staff in foyer are clueless. Turns out, the app worketh.
Wednesday morning me and photographer get to ride the buses. At times, for hours. So the first day we flew planes, now we ride buses. The only difference. And continue to stand in lines. Including for such stuff as normal speed Internet.
We did take a look, from a distance, on the much criticized Olympic village. Looks okay from afar, with flags and all – except Estonia's it seemed, but we may've been mistaken.