Bus drivers already offered Finnish language courses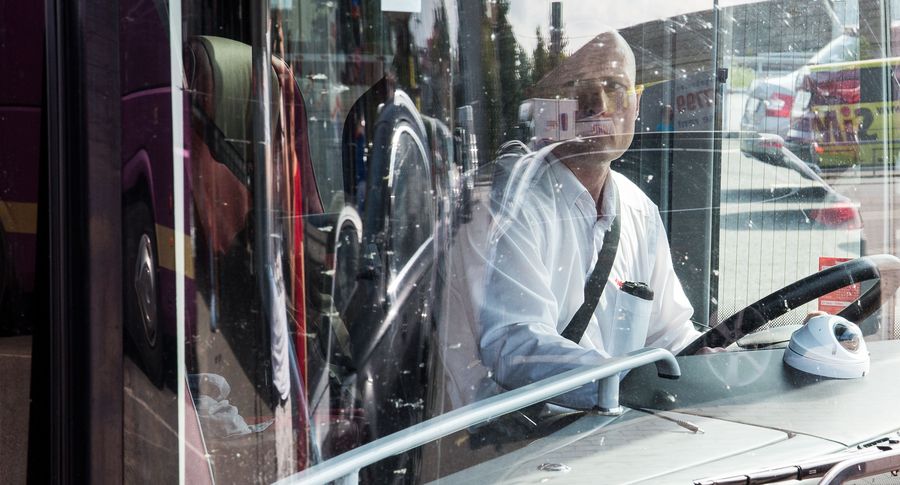 Among the Superbus staff forced to find a new job, bus driver Vladimir Gorbatovski has only good to say about the employer and is saddened indeed to see the cooperation ending.
Mr Gorbatovski said that Superbus has offered him the option to work at its Finnish subsidiary Onnibus. The staff will be offered language courses so as to be able to communicate with passengers in Finland.
Talking about the lines in Estonia soon facing closure, Mr Gorbatovski said the numbers of passengers were largely up to the time of departure. While the morning buses are packed to capacity, at noon they are often empty. As an example of that, only 15 people wanted to travel Tallinn to Tartu at 2:50 pm yesterday.
Boarding the bus for Tartu in Tallinn station, we met long-term clients and those doing their initial Superbus trip. Regardless of earlier experience, all said they chose Superbus for the pocket friendly ticket. Alas, the cheap price often limited to just one euro, is only available as one buys it in advance – if buying it on the bus, a Tallinn-Puhu Intersection ride (near Põltsamaa) sets one back €9 which is near the competitors' level.
As for the bus driver Mr Gorbatovski, who he will miss the most are the loyal customers. He says that every single day he sees some passenger who has stored up tickets for many a month to come.
One such was Artemi (18) who is riding the red Superbus buses constantly. The lad said he did not know which buses he'd be using from now on.
Also waiting for the departure was Liisi, a first-time Superbus traveller. For her, the company leaving Estonia changes nothing as it is very rarely that she uses public transport.