Tere reorganisation plan denounced by experts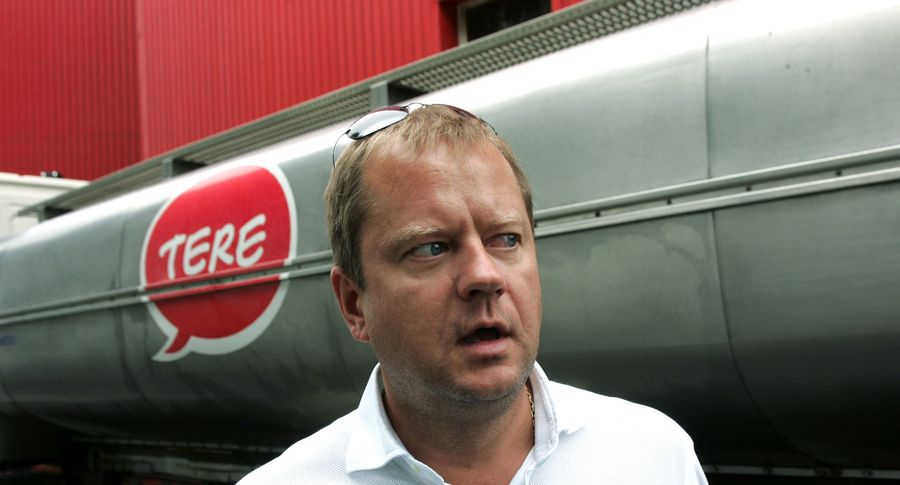 In addition to creditors, experts appointed by court are totally dissatisfied with reorganisation plans at the dairy industry Tere, saying the plot as envisioned by owner Oliver Kruuda will probably fail to succeed. Mr Kruuda has decided to contest the expert opinion.
«Regrettably, the experts appointed by court have violated requirements set by law and presented their opinion in a manner not corresponding to legal requirements,» Oliver Kruuda wrote to creditors in a letter to creditors on June 30th. Along with the expert assessment dated June 22nd, the letter reached Postimees.
In the letter by Mr Kruuda featuring stinging criticism towards the major creditors – who in April failed to approve the reorganisation plan presented to court so the court had to appoint the two experts for additional assessment – he stresses shortcomings in methods of assessment and demands that the court appoint new experts and ignore the opinion of the current ones.
The reason, however, is pretty plain. Namely, the final resolution of the 33 pages by Tallinn bailiff and bankruptcy trustee Toomas Saarma and a nationally recognised financial expert Urmas Võimre boils down to one sentence: «The experts are of the opinion that reorganising public limited company Tere will probably not be a success.»
Resembling a bankruptcy proceeding
A main reason for such pessimism is the measures mainly focussed on rearrangements of claims by creditors, and that during an extremely long period of time – ten years.
«A reorganisation procedure built on one single measure alone may not be considered to be in accordance with the nature or reorganisation,» say the experts.
They add that the measure is rather resembling of a bankruptcy proceeding and not reorganisation.
«The extraordinarily lengthy period of reorganisation – ten years – points to an excessive debt burden of Tere and the inability to meet the debt obligation during a reasonable period of time,» they say, concluding that the measure based on Reorganisation Act is applied by Tere to avoid insolvency.
«The reorganisation plan fails to explain why, during the period set, the company has not seen the need to apply other measures – like altering management structure, focussing production on some specific group of products or services, involvement of additional own and outside financing, providing additional guarantees, security, partial transfer of assets,» continue Mr Saarma and Mr Võimre. As pointed out by the experts, the dairy industry is having problems with payments since 2012.
Creditors agree
Representing the two major creditors DnB and Nordea Bank, law office Cobalt leading partner Jaanus Mody said they have found no reason to disagree with the expert assessment.
Tere owns banks over €30m, close to €20m to suppliers and €800,000 in back taxes to the state.