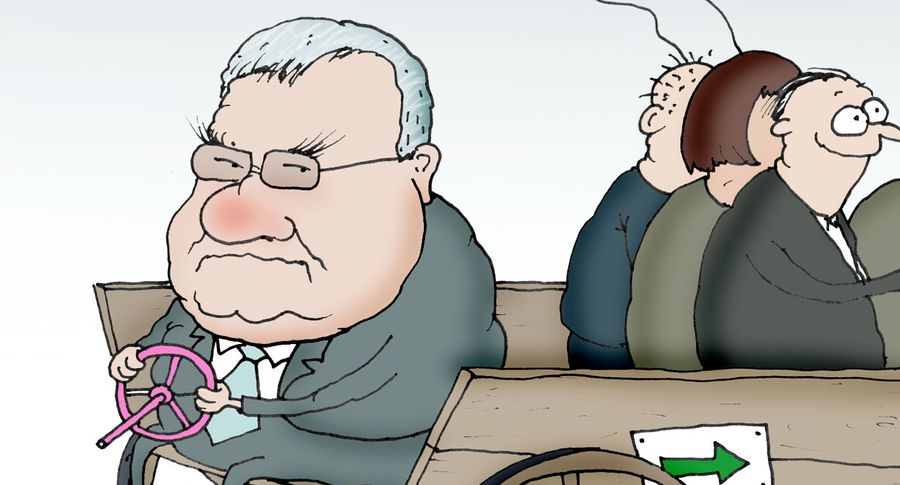 In the «Jungle Book» by Rudyard Kipling, we remember reading how head of the wolf pack Akela let a prey slip while hunting. He was old, and not as good as he once was. The word spread and foes seized their chance. As Mr Kipling personally put it: «Once the head of the pack begins to err, they will be calling him a «dead wolf» no matter that he's still alive, as he hasn't got long to live.»
Now, talking about political events, «the error of Akela» is often cited. As to depict the presidential candidate election sin Estonia's largest political party this past Saturday where its leader from the very start in early Edgar Savisaar lost out to Mailis Reps.
This was a first in Centre Party history – Mr Savisaar beaten by an opponent. The defeat has been accompanied by comments to media by current and former members of the party about the sun of Mr Savisaar about to set in Centre and a large part of membership slipping from under his control.
That, in turn raises questions regarding the future of the party – like a huge tent covering a wide variety of people with differing backgrounds, views and motives for being in politics. In it, the role of Mr Savisaar has been to consolidate as well as patronise, traditionally distributing the benefits in return to subordination and submission.
At helm of his party for over 20 years, Edgar Savisaar is doubtless a major politician in recent Estonian history whose better days are now behind him – in plain sight for a while. Now, to say nothing about the somewhat grotesque début as actor and director, failure has hit where he used to be the strongest – controlling the party.