Editorial: the importance of a clear message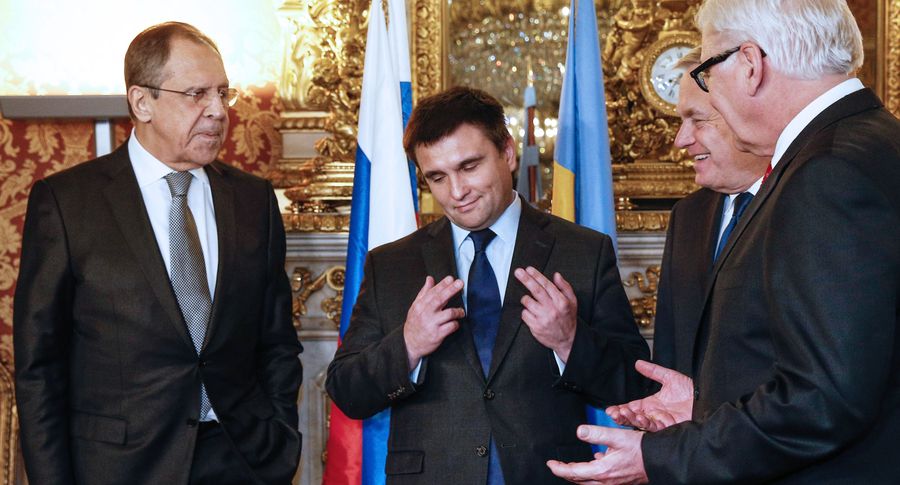 The closer we are drawing to the Warsaw summit of NATO on July 8-9, the louder and sharper is Russia in its statements, obviously intending to sow discord and create anxiety in the West. Meanwhile, to ensure security, the very unity and steadfastness is our key.
The West is searching for balance between Russia's totally unacceptable behaviour towards its neighbours and the inevitable need to involve Moscow in solving global conflicts. Recently in Estonia, German foreign minister Frank-Walter Steinmeier set it straight. Talking to BNS, he said «we need Russia's help to solve the large international problem spots such as in Syria and in endeavours to stabilise Libya,» admitted Mr Steinmeier.
But he continued: «One thing is certain: we cannot ignore the annexation of Crimea by Russia which is against international law, and the destabilisation of Eastern Ukraine. We have sent a clear message regarding that.»
Russia is still under international sanctions and the message has obviously hit home in Kremlin which mentions them at every occasion. Meanwhile, breakthrough remains elusive in Eastern Ukraine. True, at the so-called Normandy quartet meeting in mid-May, certain agreements were reached, but sadly the broader political solution is still absent. Thus, a fast track lifting of the sanctions would be out of the question.
Clear messages are what we also expect from Warsaw, talking about greater allied presence in Eastern Europe. Four battalions are supposed to be placed in Baltics and Poland – to be rotated according to agreements. According to Russia, this is stirring conflict in the regions to which Moscow will be forced to respond (for instance, by bringing troops to the borders). Meanwhile, local observers generally agree that a stronger allied presence will boost security.
Writing in Postimees today, in one thing analysts do agree: the battalions will not pose a significant military force. Still, they would play a considerable role of deterrence, mainly by showing Western unity and political will. While Russia is not seeking a broad military conflict with NATO, minor skirmishes cannot be excluded. Unless we deal with deterrence, the likelihood of such increases. What matters most for our security is confidence, an as allies who cooperate with us enhance that (by joint exercises etc), their continual presence is every whit welcome.