Editorial: a late birthday gift to Savchenko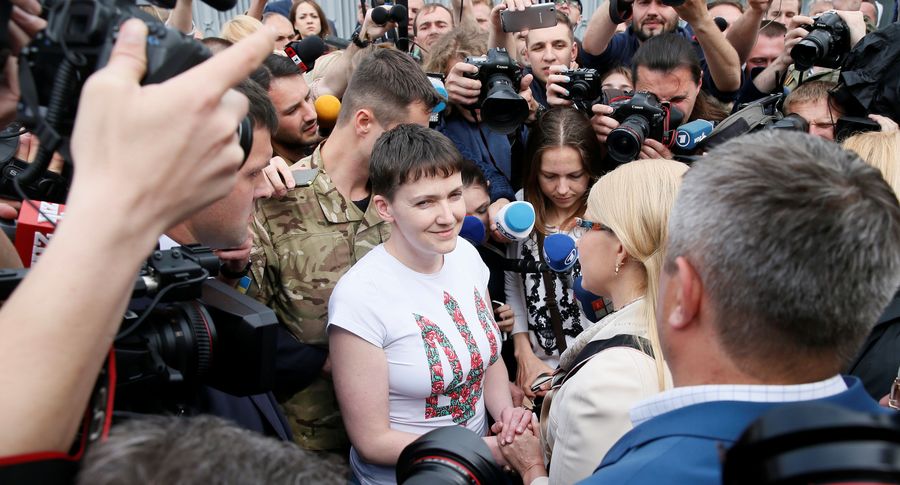 On May 11th, Nadezhda Savchenko turned 35. Today, she got the best birthday present a political prisoner could ever wish for - her freedom.
The two-year drama is over, and at Borispol Airport, Kiev, the military pilot and parliament member was met by her supporters led by mother and sister.
After her release, many were the politicians and civil activists who hastened to take the credit for her release.
Firstly, however, this was her own moral victory and an excellent example of bravery despite the hardship and humiliation.
Doubtless, a national hero for Ukraine.
While rejoicing over her release, let's not forget the other Ukrainian and Russian political prisoners, who often have had their freedom taken for outwardly absurd reasons like liking some texts or pictures on social media.
Hopefully, sooner rather than later, they too will see a happy ending.