Viking era sword handed back to Ukraine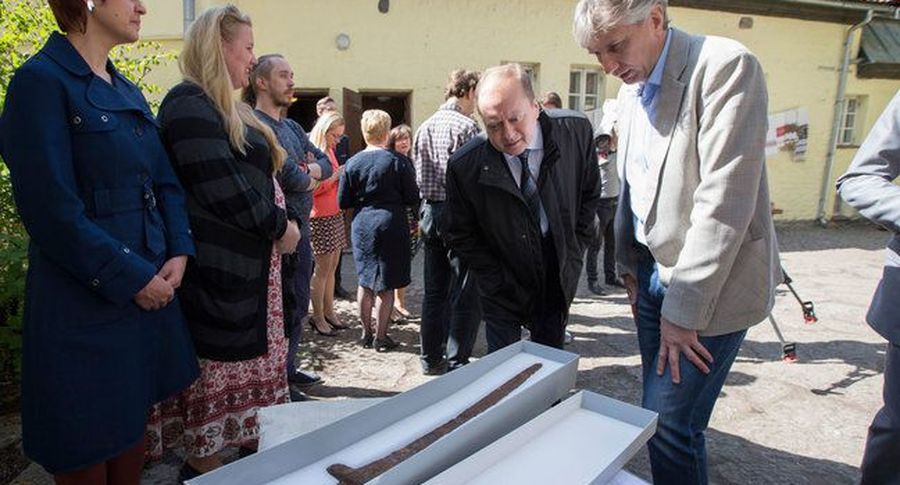 A viking era sword was confiscated from a truck driving across Luhamaa border point from Russia into Estonia this March. Yesterday, it was ceremonially returned to Ukrainian state, its rightful owner.
The sword was received by Vassili Rožko from Ukrainian culture ministry. At the beginning, the sword was thought to hail from Russia and work was underway to send it back – for which Russia expressed readiness. According to data presented by Kiev, the sword made in 19th or 11th century was found in Volyn Oblast, Ukraine – as also established by expert assessment completed in second half of March.