Dancing with Russia on the avalanche edge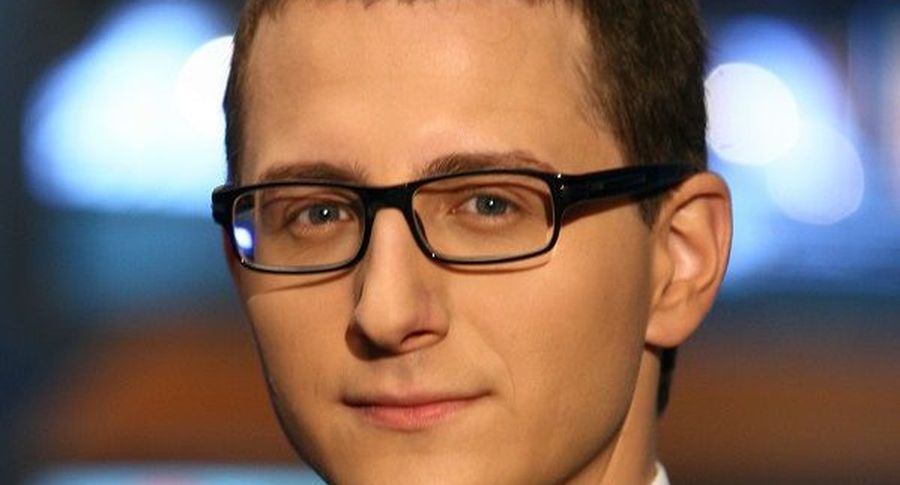 Soviet soldiers are getting their biggest statue as liberators in Slovenia this summer. It will be unveiled by Vladimir Putin himself in July. Outsiders must be shocked by the event that will take place in the heart of NATO and EU. But actually it is just the climax of long walk on the very top of the snowy mountains. Walk that gives you best views but can also result in the longest fall. The secret traps of avalanches could be triggered by one wrong footstep or even just wrong sound.
«Lavina!» was probably the last word of more than hundred Russians that were swept away by tons of snow on March 1916. They were prisoners of the «Great war» used as construction workers to improve logistics for Austro-Hungarian army fighting Italians. As the first world war still followed some gentleman rules, the survivors were allowed to build small Orthodox church, named Russian Chapel. It is still hidden near steep mountain road and always buried under meters of snow in winter.
Surrounded by tall trees it has some special karma for visitors. But symbolically means much more than shows stone tombstone, with the Cyrillic inscription «Synam Rossii» (to the Sons of Russia). It has some special karma for Russian politics as well.
It is one of the further west built orthodox church. It is near Italian border on the very edge of Slavic part of Europe. It was Russian (Soviet) influence that prevented this part of Europe would become part of Italy after WW2. The goal of the West Allies at that moment was to tear as much land as possible from at that moment communist Yugoslavia. The Soviets prevented it – not to help Yugoslavia – more to block the Western ideas. The allies have changed until today but the borders are still at same place. The act of Russia is not to be forgotten.
That brings us to so called «peasant diplomacy». The organizers of annual Russian-Slovenian meetings use this phrase to describe what is behind Russians visits to Slovenia. The phrase does not mark the Slovenian foreign policy or the leaders that meet in front of small church in the middle of mountains yearly. It comes from acts of local mountain farmers that have taken care of the Russian chapel even in times it was not very popular to show sympathy for Russians in Yugoslavia. Not even for dead ones. «I am deeply grateful our Slovenian friends for sincere respect, shown to Russian soldiers, that found their final peace in your land,» last year Dmitrij Medvedjev said in speech in front of Russian Chapel. This year expected visit of Vladimir Putin is just one step on the long traditional meetings that brings high Russian politicians for visits in Slovenia every summer. This year the Russians are building even new monument for all their soldiers fallen in all wars. It must unbelievable for most of the Eastern Europe but Soviet soldiers were or still are treated as real liberators in Slovenia as they fought together with partisan resistance against Nazi forces at the very last days of war. As Yugoslav communists were even more successful in brutality as their Soviet teachers, the Soviet liberators are not remembered as «the bad ones» in national heritage.
That is why the existing Russian threat is not as scary for the Balkans as it is for the rest of Europe. People in former Yugoslavia that were never under direct Soviet umbrella have even difficulties to understand EU sanctions. Ukraine war is too far away for our understanding. Must be same for Baltic countries when asked to host some refugees that came in Europe. Nobody understands the problem until it is on his doorstep. But we know one thing. Because of aggressive Russia we drink cheaper milk. Sounds stupid? Not really. As Russian market is closed, overproduction of milk in Europe lowered the prices in shops. Is that good for the nation? Not really. Most dairy farmers in Slovenia are small and can hardly live with less money they get for milk as big European companies routed their milk surplus with dumping prices on smaller markets. Not the Russia, the sanctions are the real threat for average citizen. We are losing a lot of money also in other parts of economy - as Slovenian export to Russia (biggest non-EU economic partner) fell for a quarter in last year. Economy is pushing hard to stay in good relations with our fifth biggest trade partner. On the eve of the 25th anniversary of Independence and on 12th of joining EU and Nato we try to find middle path.
Aggressive policy of Russian federation is reason to be concerned, Slovenian president Borut Pahor has stated in latest review of defense system. «Slovenia will have active part in NATO arrangements. That means to assess security of the countries that feel to be threatened by Russia and also in long term process of Alliance responding to new risks in new strategic environment.» The same President Borut Pahor invited Vladimir Putin for visit. We know where we stand, is the off the record answer from President's office. Visit of Putin is still seen as more reverence for the than formal thing. It will not be designated as an official visit and would be exclusively of commemorative nature - without any state honors and official addresses.
«They are far enough that we can be friends,» my father always keeps saying about Russians. He knows what he is talking about as he was visiting Moscow quite often as trade expert in 80ies. Even at that time the Soviet Union was not seen as the main threat to Yugoslavia. Even more – Since Stalin`s death Yugoslavia was used as the bridge to sell all the Western material to Moscow without saying it is coming from the West. «Simply stated, Tito's main foreign policy goals have been to retain Yugoslav independence at any cost and to achieve access to economic opportunity in both East and West. His methods of achieving these goals, marked by clever improvisation and shrewd compromise, have been largely successful,» the secret US intelligence report in April 1967 stated. «I did it my way,» historians quote Frank Sinatra to describe how Yugoslav leader Josip Broz Tito has been moving between global powers in times of cold war. «I planned each charted course, each careful step along the byway,» goes the song. But as every singer is not Frank Sinatra, every politician is not Tito. The path on the edge of the steepest precipice is always the most beautiful one. But you must carefully pick every step to stay on it.