Editorial: OECD strikes chord in Estonian educational debate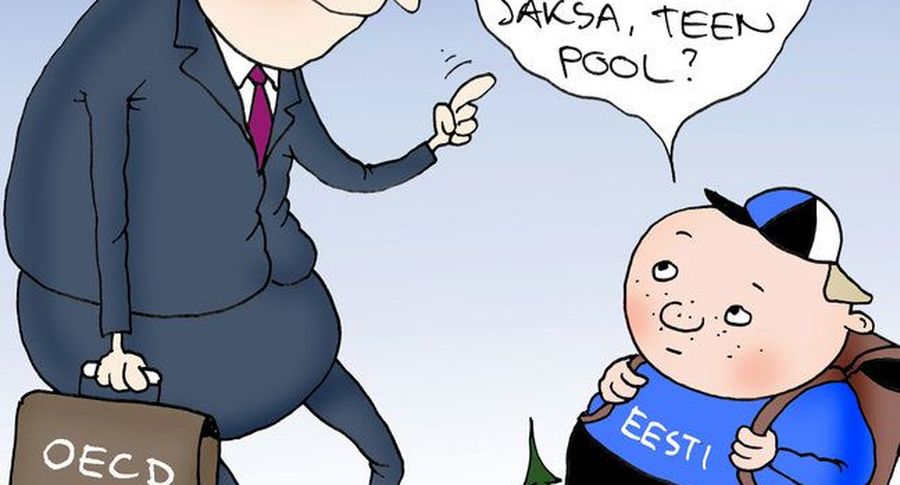 Estonia would do well to heed the advice by OECD as touching issues debated and carrying a broader weight in society with regards to principles and even the future.
One would be sharing the responsibility between central power and local government. Debate has again heated up regarding private schools financing.
With vocational schools, state measures are obviously no longer enough – what we need is a cultural shift: instead of expecting the powers to provide «ready-made labour force», we need to raise our own trainees.
Again, the sustainability issue of Russian language based schools will arise to the agenda – in Estonia an issue politically rather explosive.
Regarding maintenance costs of private schools, the option would be freedom to choose or taxpayer money. If payment continues on current level, local governments need enhanced right to determine regarding conditions for opening private schools and what these are allowed to do.
The other variant is to return to local governments free to decide the extent to which they support private schools. If nothing is done, private schools will probably keep being added in Tallinn and Tartu where the choice is the best as it is.
When it comes to the tragically low salaries for kindergarten teachers, this is a subject timely mentioned. Already, local governments incl. Tallinn are hiring staff not professionally qualified. Time to view kindergartens as systemic (mandatory?) basic education and do away with the «place fee».