Estonia's Milrem signs cooperation agreement with Singaporean defense industry co
February 19, 2016 5:56 PM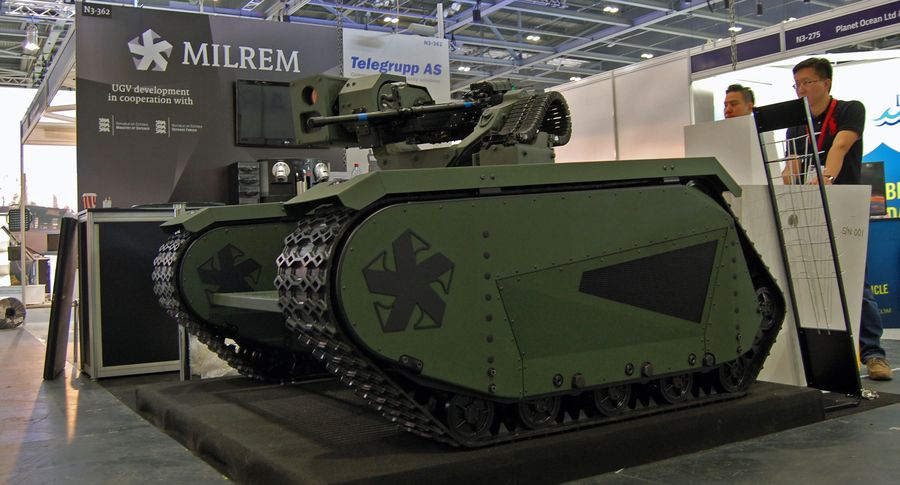 The Estonian defense company Milrem and Singapore Technologies Kinetics Ltd.(STK) concluded on Thursday at the Singapore Airshow a cooperation agreement for further development of unmanned tracked vehicle applications.
The agreement concerns the integration of STK's remote weapon station ADDER into Milrem's unmanned tracked vehicle THeMIS. The companies expect to carry out the first trials of the weapons system in the fall, Milrem said.
«Partnership with ST Kinetics is for us especially interesting and significant, because it's a new technology trailblazer in the field of defense industry with a long-term vision of the application of innovative solutions,» Milrem CEO Kuldar Vaarsi said.
THeMIS (Tracked Hybrid Modular Infantry System) is an unmanned tracked vehicle intended to assist or replace infantry and increase capability in dangerous combat situations. The track system can be used with various superstructures for fire support, reconnaissance, transport of ammunition to the line of fire and transport of the wounded to safety.
Milrem is an Estonian defense industry company whose core business is development, repair and maintenance of military vehicles.
Singapore Technologies Kinetics is the land systems and specialty vehicles arm of Singapore Technologies Engineering Ltd., one of Asia's largest defense and engineering groups.