Coalition divorcing over partnership?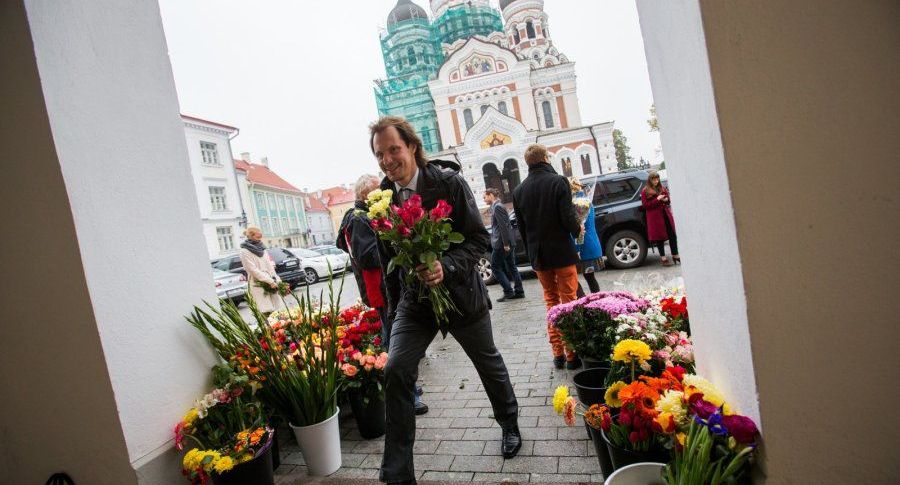 By yesterday, seven IRL parliamentarians were poised to vote for registered partnership act implementation provisions to pass. Nevertheless, in their struggle for points scored in eyes of electorate the parties managed to get entangled in a fresh mess.
How severe the results on continuation of the government, time will tell. From Reform and by Soc Dems alike, IRL has been plainly hinted that unless they manage to pull themselves together for the formalisation of the act, their time in the government is over. At the moment, arrows of accusation are being shot by leaders of Reform and Soc Dems at IRL chief Margus Tsahkna who they say has not honoured agreements nor told his faction members the whole truth.
Mr Tsahkna has tried, though. As recently as before Christmas the others in coalition would have wasted their time telling IRL about how bad they needed the ten partnership act implementation votes. In a month, it's different. With its definite demands, IRL has publicly presented readiness to support an earlier taboo – triggering angry telephone calls and emails from disappointed voters during these past two days. All the toil for nothing, though. Just as the three had agreed, at the last moment all awakened to try and trump one another.
IRL in stupid situation
IRL required that the partnership act waive adoption rights and that marriage and union between man and woman be hewn in constitution. While on Wednesday, IRL was talking about 21 signatures needed to support the initiation of the constitutional amendment (IRL has 14 seats in Riigikogu), to the surprise of partners they wanted 51 votes yesterday morning. That's exactly how much is needed to pass the implementation bill.
Neither Reform nor Soc Dems have explicitly stated support to amendment of the constitution, thus IRL felt fooled – that the partners have never taken their compromise serious, that the Soc Dems paid a visit saying they were supporting the amendment while it might just as well include that «all other forms of cohabitation are holy too». That, for IRL, was too much. «Trying to fool us,» IRL's man in legal affairs committee Raivo Aeg is said to have blurted yesterday.
The day was intense. At one point, prime minister and Reform chief Taavi Rõivas called IRL leader Margus Tsahkna and the Soc Dems chairman Jevgeni Ossinovski on his carpet. The talk never amounted to anything and again they took time out. The legal affairs committee is reconvening the  next Monday but one. The week to come is sessions-free at the Riigikogu, meaning that as they meet again for the work all other items will again be pushed aside to tackle the single issue.
No pressure claimed
The day before yesterday, IRL faction held a four hours long meeting where Mr Tsahkna was at pains to pressurise anyone, and kept repeating: «We must get it over with.» Earlier and yesterday, Mr Tsahkna explicitly told his comrades-in-party that the vote in this issue is free.
For reminders: even at the beginning of the distrustful coalition the three parties agreed all parties will be free to decide regarding the partnership act. In addition to Maire Aunaste, data available to Postimees said Viktoria Ladõnskaja, Siim Kiisler, Juhan Parts, Marko Mihkelson and Raivo Aeg stood ready to support the implementation provisions, but only on condition that the constitution be amended and adoption rights specified. Mart Nutt promised to abstain from voting.
The very adoption has been the most painful for IRL. Pursuant to the agreement which never happened, registered partners would have lost rights to adopt children. Meanwhile, they advised to include an amendment obligating a partner raising a child to provide for it and be entitled to represent it in issues related to upbringing. Also, the agreement would have granted cohabiters not married or registered the option that in court disputes, as assets are divided, nonmaterial input into raising children be considered.
The initial idea was have the second reading of implementation bill on Tuesday but on Monday legal affairs committee proposed to take if off the agenda so deputies would have extra time for compromises and amendments.