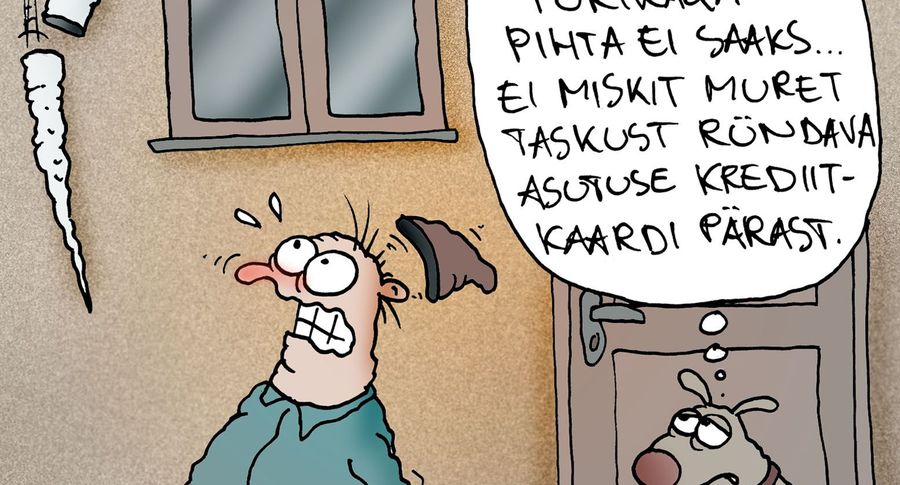 Member of the Riigikogu and chairman of select anti-corruption committee Artur Talvik accuses Police and Border Guard Board head Elmar Vaher in misuse of public money. Mr Talvik has filed interpellation to interior minister and demands that Mr Vaher be removed from office. Mr Vaher offered explanations and apologised while stating he was not stepping down seeing no need.
It's easy for a top executive to slip, in public office. In everyday work, dozens of signatures are given, decisions constantly taken. It is human to err out of ignorance, intentional error reveals carelessness. With an esteemed specialist, it's especially saddening to know that in a small society we have no overabundance of such people.
To pass assessment on behaviour of a top official or politician, it's not enough to just check what says the law. Among other things, in a democratic state based on the rule of law, not limited to being honest, actions also need look honest. Whoever buys stuff with agency credit card, say, needs to be aware there will be questions asked. Members of the Riigikogu, for instance, have created lots of situations discrediting their office by selfish use of cost compensations.
As revealed by statements of Mr Vaher: while buying the items, he was aware this was not the way to do things while still using the agency's credit card and not own money. It gets complicated by him headed for a vacation and the slowness of settlement in the agency – let's admit, it doesn't look too good. An experienced official, Mr Vaher had to foresee that explanations were due. As well as remembering that comparison was likely with one-time Swedish deputy prime minister Mona Sahlin whose resignation – known to everyone – was because of buying personal things with governmental credit card.
In his domain, Mr Vaher is highly esteemed. By newspapers association, last year he was elected friend of media as the work of Police and Border Guard has become more open and transparent. Mr Vaher has been immediately available for comments, not going into hiding or preferring to communicate via press releases. That's positive.
The way a police chief will look is up to reaction by the ministry, and whether the public will get the undisclosed facts. When in 2005 the police chief Robert Antropov used official security escort vehicle for private purposes, he covered the costs and the disciplinary investigation unearthed nothing explicitly illegal. Regrettably, the truth came out bit by bit and Mr Antropov had to resign.
From time to time, a police chief needs to address the nation, urging people to be law-abiding and diligent. Perhaps Mr Vaher will still be able to do that, if this embarrassing thing with headphones and boots remains a one-off incident – and presented to the public without beating about the bush.
Cartoon: How wonderful we little people only need to watch out for the icicles and not the agency credit card biting you from the pocket.