Editorial: bribe-thru
Road Administration keeps getting stuck in mud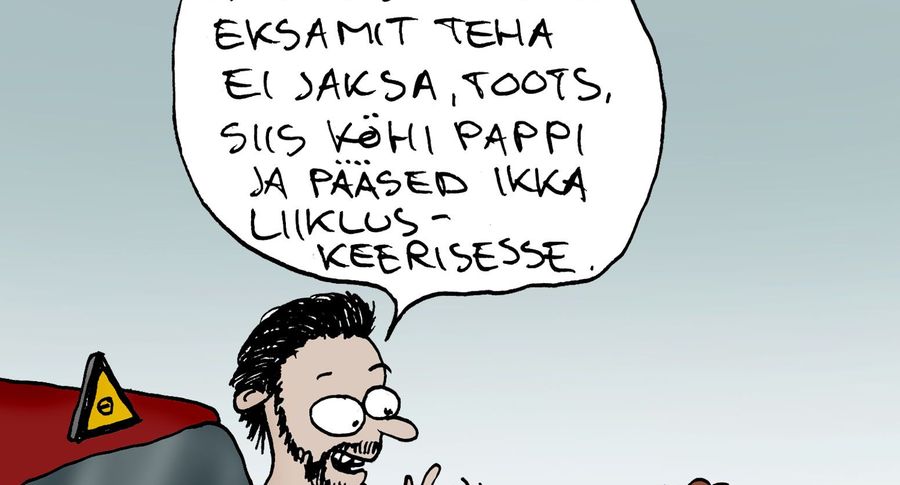 «Can't say for sure,» Road Administration director-general Priit Sauk told Postimees when asked if bribes were limited to Tallinn division alone - where five out of nine examiners are suspected in accepting or arranging bribes.
Let's be real: corruption will never be totally uprooted from society. There will always be those to abuse position and authority. That, however, will not man accepting a certain level of natural dishonesty – in a domain or an agency. Therefore, we will have to move on to the question of how can we come to have confidence? Not a question to Road Administration alone, but to the economy/communication ministry it sits under.
«Road Administration offers public services enabling road-users to safely and effectively use the roads network, ensuring its upkeep and functionality. Meanwhile, Road Administration applies requirements to road-users and vehicles to ensure a safe and functioning traffic environment … Employees of Road Administration are loyal to their institution and highly regard its good reputation.»
Mission, vision and values are easily penned into website niceties while words are cheap. To come up with the content, Road Administration has failed. By examiners bribe scandal, again smeared is the reputation of an organisation among other things responsible for traffic campaigns requiring major public trust. Also smeared is the trustworthiness of such employees who honestly do their daily jobs. By corruption in any public institution, the state is damaged.
For Road Administration, many are the fields of operation from highway procurements to traffic safety. EU structural funds excluded, its 2015 budget is €155m. Which spells pricey procurements and competitions, and all kinds of interest groups. The administration's former director-general Tamur Tsäkko was found guilty of embezzlement. Scandals have touched building procurements and technical survey spots of vehicles. The abundance of temptations is no excuse for dishonesty.
Road Administration has invested in internal control, applied measures like making exams and technical surveys viewable by cameras. Alas, where there's a villain there's a way. The only remedy is arranging an organisational culture that tolerates no dishonesty. In other words, that the organisation would show zero tolerance towards those who scheme and plot at work. Alas! As evidenced in case at hand, Road Administration had people rather high on the ladder who, though not participating, were aware.
Cartoon: «Don't you worry dear dude, I'll traffic you into traffic»