Editorial: new ship, same trip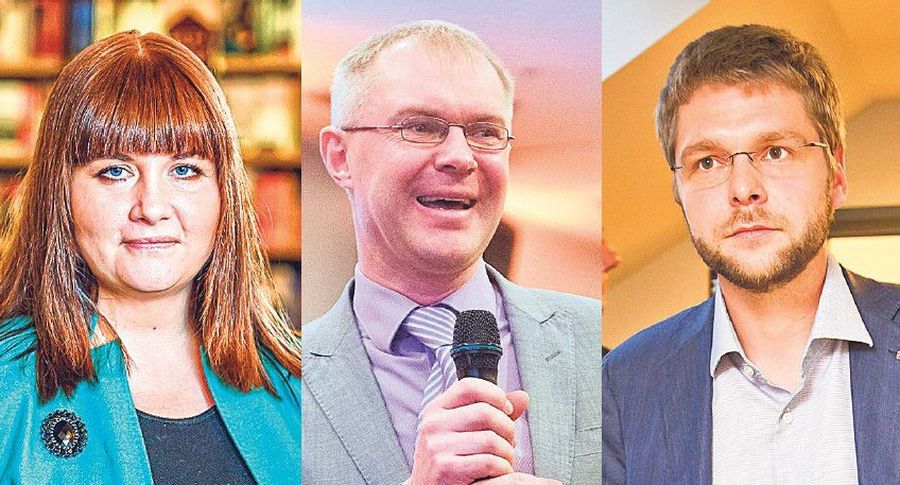 As, under new head Jevgeni Ossinovski, the Soc Dems opted to stay on in government and did the portfolio swap, Hannes Hanso replacing the former party chief and experienced defence minister Sven Mikser was the surprise most surprising. If it works, don't fix it? Not in this case. Why oh why?
Stepping down from former posts, Mikser and Hanso were equally «sorry». Even so, both said it was simply needed. Mr Ossinovski, desiring to enter government, wanted a team of his own. The why-issue still remains. Even after reading the lengthy interview in today's Postimees.
This summer, the coalition came close to coming apart as two in the team of three got new chairmen (IRL now headed by Margus Tsahkna). At times, players are brought in not for skills but some other features, to create a new chemistry. Possibly, the portfolio play by soc dems eased some tensions.
That's the political side. Essentially, at least with defence minister competency isn't the issue. True, the political career of Mr Hanso is not too long but the man is well known as official, diplomat and foreign/security policy analyst, as well as one widely travelled. No doubt, as former adviser at defence ministry, he will do well.
Broadly, Mr Hanso picks up where Mr Mikser left off. Smoothly, all procurements and investments will continue. A politically correct defence minister, Mr Hanso declares he'd keep defence spending at the 2 percent of GDP as befits NATO. At times, soc dems have voiced other ways of using the money. Meanwhile, promoted from opposition to coalition, parties have backed off from populism before.
Regarding new winds at the ministry, staff choices will tell. Tellingly, people will either emerge along inside career ladder or enter from outside the system.
While Mayor of Kuressaare and during his brief stint in parliament, Mr Hanso has retained openness and communicability. Hopefully it will stay that way, such as explaining the personnel chosen. Importantly, may he keep defence reputation unmarred by intolerant statements by a few individuals.