Youth flock to study medicine and business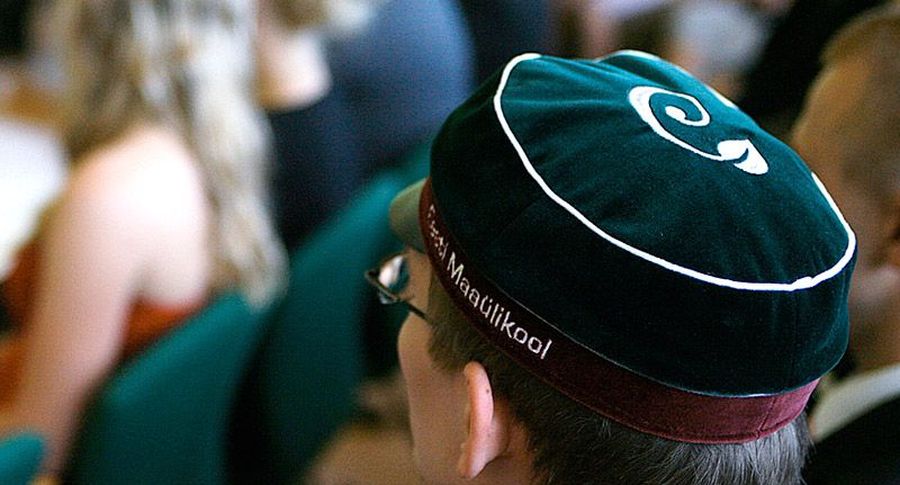 Fresh from school and eager to study the specialties most popular, their young nerves will be frayed till the university admissions lists are published: excelling at state exams isn't enough. Postimees took a look at five top hot spots, seeking to see why the rush.
Medical science, University of Tartu
743 applications submitted, 176 to be admitted
According to admissions Kaja Karo, popularity of medical science performed a leap two years ago when, in addition to state examinations, they decided to offer the alternative of entrance tests at the university.
The applications are up from 470 in 2013 and 682 in 2014.
«Until we had the entrance exams at the university, the young people had their outlook all clear,» explained Ms Kaljo. «Now, as we are offering options to get admitted not according to the math exam alone, many hope to have a better try.»
A gymnasium golden medalist Raul (preferring to keep surname a secret – edit) was undeterred by the competition. «One must try, but I did think the talk of the tough competition was mainly meant to scare people off,» said the young man.  He opted for medical science due to the perspective of a secure job.
«With many other specialties it's like you have fun studying but once you graduate what will you do with the education?» he explained, adding there would have been easier options but he wanted to put himself to the test.
As assured by Ms Karo, young people esteem the profession of a doctor and are not intimidated by the difficult studies. «No doubt this is some of the hardest curricula,» she admitted, thinking the profession must be prestigious as easier bucks are on offer in other areas of life.
Pro-dean Margus Lember said the medical faculty graduation percentage stands at 80–85 which is the highest at the university. «The drop-outs mainly happen during the initial years, due to lack of progress, inability to cope with the stress, or a realisation the specialty does not really fit,» said Mr Lember.
Mr Lember proceeded to issue a warning: unlike other specialties, medical students will not be able to work at the side.
«The schedule is fixed, the internships are mandatory, and one can't work just for money,» he said, adding that lots of students still occupy themselves at night or week-end as assistant nurses, for instance.
Nursing, Tallinn Health Care College
743 applications submitted, 100 to be admitted.
«I imagine that studying to be a doctor takes too long, and it would be easier to help people as nurse in the same area,» said the college's marketing and PR specialist Kärt Ojasaar.
It takes six years to be a doctor, at University of Tartu; 3.5 will do to be a nurse. Also, Ms Ojasaar says nurses are in big demand in hospitals of Estonia.
«The Estonian labour market is in great need of nurses, but unfortunately we are unable at the moment to train enough for the needs of the nation,» she said.
Of those studying to be nurses, about 10–15 percent are males. The percentage of drop-outs is lower than in the medical department in Tartu. «Mere six percent of those who start will fail to get the diploma, for the whole school. And with the specialty of the nurse, it is surely lower,» said Ms Ojasaar.
Like with the doctors-to-be, it is quite a load to study to be a nurse. «Training and study go hand in hand,» said Ms Ojasaar. «Also, many of the students work at the side. The reasons for quitting are the individual kind – either the load gets too much, or they realise it's not for them.»
The college rather favours work during studies and lots of students have their jobs before they ever graduate. «On some occasions, they already have a job by the end of first year at school, and they do their internship at that very place,» said Ms Ojasaar.
Kaili Djomina, launching her third year this fall, had made her choice by end of basic school. «Back then, I was in close contact with the hospital environment and I remember I was not too satisfied with the work of the nurses,» she said. «I thought I'd like to be a better nurse for the patients some day, be emphatic and focus on the patients.»
Ms Djomina is totally satisfied with her choice and praises the many interesting experiences and knowledge obtained. She is better at understanding her own body and knows to take good care of her health. «One has to live with the stress in this profession, but then again it is interesting and full of opportunities,»  said the lady who has recently been to Italy for specialised training.
Citing the Italian experience, she notes that with salaries not raised in Estonia, many good specialists will leave. «During my training, the shift was six-seven hours; I really loved working there. In Estonia, the shifts are 12 hours, and 24 at times. This wears one out, and is tiresome and unhealthy,» she said.  «Here, the risk for nurses to err is greater, and this brings the nursing quality down.»
Business administration, Tallinn University of Technology
567 applications submitted, 505 of these met requirements. 90 to be admitted as perspective specialists in marketing, finance and economy.
«Looks like the young people link this specialty to economy and economy in turn is linked to everything else,» suggested TUT admissions adviser Anne Urbla, adding that as opposed to other specialties at the university business requires less math and therefore seems easier to many.
Ms Urbla says it is interesting to observe the changing trends: «A while ago, it was gene technology, also industrial and civil construction.»
Mr Urbla underlined it is difficult to the young people to work while studying, while admitting many begin working as early as at the Bachelor's studies. She would conclude that the labour market must be favourable and open. Also: after graduation, the percentage of TUT graduates landing jobs is very high.
According to TUT data, an average of 100 individuals graduates from business studies yearly – 63 percent of those admitted.
Psychology, Tallinn University
548 applications submitted, 65 to be admitted.
As suggested by coordinator of studied Kädli Riitsaar, this is to reflect the eternal interest towards human behaviour, as well as a reaction to the pressure of the digital age and information technology. «Despite the tech age, psychology continues to pose huge questions regarding everyday life, economy and politics,» said Ms Riitsaar.
After his second year at said studies, a sporty lad Kasper Keps admits he was attracted by his interests towards advertising and sports psychology. After conscript service, interest was sparked regarding military psychology. Hence his plans: «There's employment available at Defence Forces, such as fitness testing at start of service, as well as regarding missions. And counselling conscripts at the units,» listed the lad.
Mr Keps feels certain the pay will be according to degree and experience. «One will not get rich, but one will make a living and is able to help people,» he said, adding the pay is above Estonian average and depends a lot on the post and personal qualification.
Mr Keps thinks the profession is for people who are peaceable, have a broad world view and love to communicate, hear out the problems of others and seek solutions, and the work as such should be esteemed above the pay.
About three quarters of those launching Bachelor's studies in psychology end up with the diploma. In Master's, the percentage is 90.
Rural business and financial management, Estonian University of Life Sciences
477 applications submitted, 100 to be admitted.
The university's marketing and communication chief Kairit Prits was at a loss to pinpoint a definite cause of the popularity. «The amount of applications is high every year,» she explained. «Economy seems to have a pull.»
Perhaps, it is the labour market outlook: «The specialty is wide ranged and the profession depends on what they continue with at Master's,» said Ms Prits. «Some get educated in economy, others in management. The future jobs may greatly vary.»
Fresh from gymnasium, Kati Palojärv agrees: «The basics of economy, business and entrepreneurship will allow me options to work in all kinds of companies or establish a company in whatever field,» said the young lady hailing from a small country town and therefore interested in all things agricultural.
«It's my aim to lead a company in times to come or establish a company in Võru County where I'm from so village life will not die out due to lack of jobs,» said Ms Palojärv. «Life is full of examples that in small country places, without moving to large cities, with sufficient wisdom and willingness to work one may be a success in business,» she added.
The competition is tough and at the moment she's just below the threshold. «But I'm not about to lose hope,» says the lady.
According to data provided by Mr Prits the marketing manager, the graduation rate at the specialty is some 75–80 percent.