On tangerines, vodka and whatnot
February 25, 2015 5:02 PM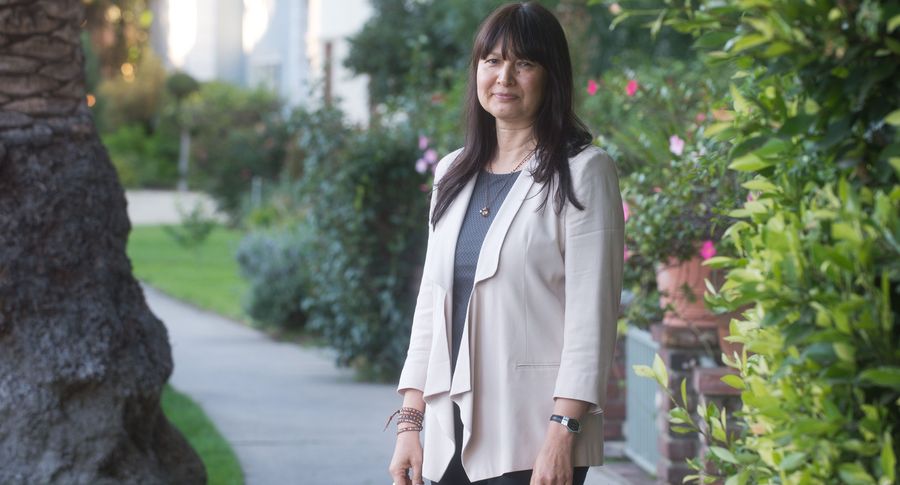 «Tangerines» Oscar campaign agent Tatiana Detlofson feels we were not known enough to win.
Disappointed, Tatiana?
Yes, a bit. I really longed to bring Estonia its first Oscar. I saw we had a chance but the competition proved very tough.
What's wrong with being among top five?
I want to win. This is not about movies; this is about my job as it includes the competition aspect. As agents, we compete with each other.
Did «Ida» deserve the win?
I'd rather have been beaten by Argentina's «Wild Tales». I liked that more.
Having received the award, Pawel Pawlikowski did thank the distributor who did a great job for small money.
Surely «Ida» had a larger budget than we [a bit over €100,000]. The Poles always go for it heart and soul when it comes to their films. But «Leviathan» had the biggest campaign.
What may have worked against «Tangerines»? Not being in the theatres?
Yes. Estonia isn't as known as other countries, to automatically vote for it. And it's also a lower profile film.
But still, why was it not picked up, but only now?
I think the distributers did not... For instance, I wrote back and forth with Harvey Weinstein who said he liked the movie but did not know how to market it. War, the Abkhazian conflict... People are tired. At the time, we did not have a good synopsis and trailer either. There were those who would have taken it at once, but the sales agent [The Canadian company Cinemavault] wanted a better price on the nominations. So that's how it was.
Do you know how Samuel Goldwyn Films intends to market the movie in the USA?
Not exactly. They will probably be trying to find the best movie theatres for showing films like this. Beginning at Los Angeles and New York, see how it goes, and if it does well then go nationwide.
But Weinstein turned it down being a war movie...
This is no war movie, this is anti-war movie. «Oscar and Golden Globe nominations» – that will surely help in ads. That'll mean the quality is good. They can also use the good reviews, and there will surely be more of these.
Do you think the film might be a success, in US cinemas?
I do. I was ready to distribute it myself, if need be – having seen the reaction and the fascination of audiences. We were clapped at the end of the shows. That's not the usual at all.
How may the no-Oscar have been impacted by the change of rules at the academy so to vote they need no longer see all five movies in a cinema and DVDs will do sent to their homes by the academy?
It helps the movies getting the most attention, the ones aligned by. The smaller ones suffer. I'm sure «Tangerines» would have stood better chances had it been mandatory to see it on a big screen like before and with those who went to see signed to have watched all five. Mind you: the entire movie, not that you sign and walk off. They had to sign at the end.
Even the academy's non-English films committee chairman Mark Johnson isn't sure this is the best solution. On the one hand it is good, and on the other it is bad. Even the committee was split. Some said this was unjust. Others argued it opened the door to a wider audience.
The academy has over 6,000 members. How many do vote?
Nobody knows. We think a quarter. Before the rules changed, about 400.
The well-known Los Angeles critic Stephen Farber says Lembit Ulfsak ought to run for an Oscar. That it is still possible next year.
Stephen is right, but then the movie should really be widely seen. It is tough competition in the actors category and it is hard for an unknown actor to have a go there. But it can be done. The distributor must pour in lots of money for that.
How would you grade this year's campaign?
I am satisfied, only for the distribution part ... Ivo Felt and Zaza Urušadze trusted me. We were like a family. I think the breakthrough point was the reception we held at Golden Globe, which I did before the others. It was early, people were not tired yet. The place was right. The dinner had the right mood. I believe this was also a reason we got the nomination. Many came and passed the word to friends.
How would you compare the campaigns of the Oscar nominees?
Sony [«Leviathan» and «Wild Tales»] had more newspaper ads. We, in our turn, showed the movie a lot – I do these more than anyone else. Even after the nominations there were 20 showings. The main strategy was to get as many as possible to see the movie. I carefully picked the places to show it – the kind where people like to come. And times that fit. I diligently calculate what time the show must begin and what day. You may show a movie but if Mr Obama comes to town the same day, nobody shows up as the traffic will be terrible.
What other tricks to you do... like gifts?
Yes, we did send tangerines once, «Leviathan» sent vodka.
Really?
Yep.
Vodka not forbidden?
Before nominations gifts are allowed, afterwards not. This is regarding Golden Globes. With Oscars it cannot be done. One can throw parties.
Does that work?
Yes. Between the preliminary selections, though. From there on, the decision is in the hands of 40 people whose names are not published. Only afterwards did I learn, for instance, that in London the jury included people like Jeremy Irons, Stephen Frears; over the two past years it has featured Meryl Streep, Tommy Lee Jones, Laura Dern.
What would you never ever do?
I never ask people how they voted. That would be too ... aggressive. And I can feel that anyhow. Many agents say: vote for my movie! I do not do that.
Thinking about next year's Oscars, already?
No. For God's sake, no. I have loads of old paperwork to do, and then for some little rest.