Exhibition angers Jewish community
February 11, 2015 6:03 PM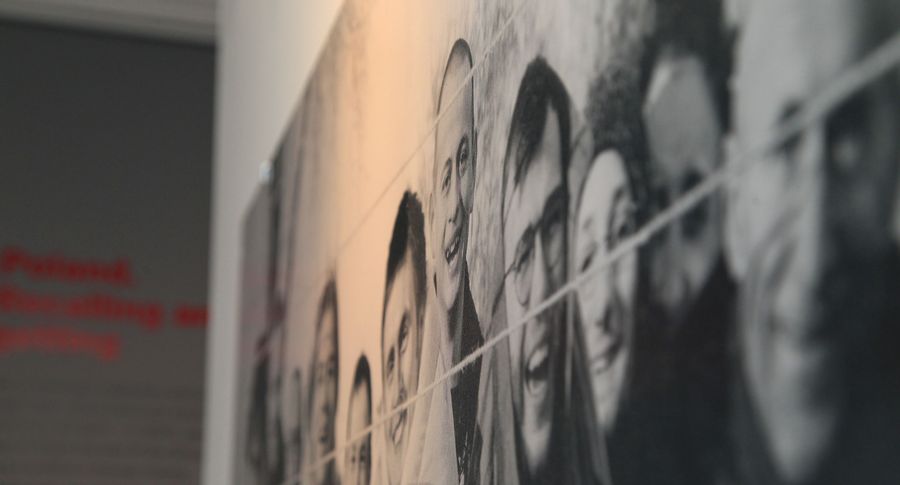 An exhibition recently opened in Tartu Art Museum to commemorate 70 years since deliberation of concentration camps and end of WW2 has caused outrage among Estonian Jewish society thinking some exhibits mock the memory of holocaust.
Over the weekend, Tartu Art Museum opened the holocaust related exhibition «My Poland: recalling and forgetting» which among other items presents two videos by the Polish author Artur Żmijewski – «A Game of Tag» (1999) and «80064» dating 11 years back.
The first of these features naked men and women of varying ages running around in a concentration camp gas chamber trying to touch one another as in a game of tag. In the video «80064», a 92 years old former Auschwitz prisoner agrees to have the number tattooed onto his arm while in the camp refreshed.
Jewish community in shock
«I have to admit that both I and the other members of Jewish Community who saw it are in shock and bewildered,» commented Estonian Jewish Community chairman Alla Jakobson in her public address to Estonian heads of state yesterday. The addressees included culture minister Urve Tiidus, President Toomas Hendrik Ilves, education minister Jevgeni Ossinovski, president of the Riigikogu Eiki Nestor and vice presidents thereof Laine Randjärv and Jüri Ratas.
«The organisers of the exhibition declare the content is dedicated to 70th anniversary of end of WW2 and its aim as «to remember and to commemorate, to draw a link between history and present reality and rethink that bitter historical event from the point of view of today». Regrettably, some of the exhibits make a mockery of the memories of the holocaust and the victims of this horrible tragedy,» noted Ms Jakobson, referring to the very two videos cited above.
According to her, it is unthinkable – in view of the cited aim of the exhibition – to utilise video recordings desecrating the murder of hundreds of thousands.
«Living in Estonia, neither me nor my nationality have never observed funerals attended with mirth and gaiety and humorous plays and games. Probably, it would be unthinkable to show a related naked video at memorial services to the deportations [from Estonia to Siberia – edit]. Why such an exception now in context of the holocaust, justified with freedom of the art?» she wrote.
Ms Jakobson underlined in final words of her address that presentation of such exhibits at an exhibition as related to the holocaust is out of place and unacceptable.
Explains exhibitioner
Tartu Art Museum director and overseer of said exhibition Rael Artel agreed not with claims regarding these exhibits making a mockery of the historic event or poking fun at it.
«All artists whose works are exhibited are dealing with history, WW2 and the holocaust seriously, out of their personal experiences and convictions. Artists have the right to exhibit their works, we are an art museum and are exhibiting these works,» she said.
Ms Artel did apologise, however, before all people offended at the exhibition and assured that both videos complained about by the Jewish community would from now on be only shown as accompanied by explanations by exhibitioner.
«The aim definitely is not to offend anybody, but to remember and to commemorate the painful events of history,» she said.
«I do not see a reason to remove the videos when viewers have been warned. Also, the works have been exhibited hundreds of times in various museums of the world,» noted the museum director, adding that during the brief time the exposition is on display there have been no complaints from visitors.
According to culture ministry press representative, the ministry was in contact yesterday with representatives of Jewish Community and the museum. Also, culture minister Urve Tiidus is planning to meet with Jewish Community representatives as soon as during today.