Sports in 2014: the hot and the cold
December 23, 2014 2:11 PM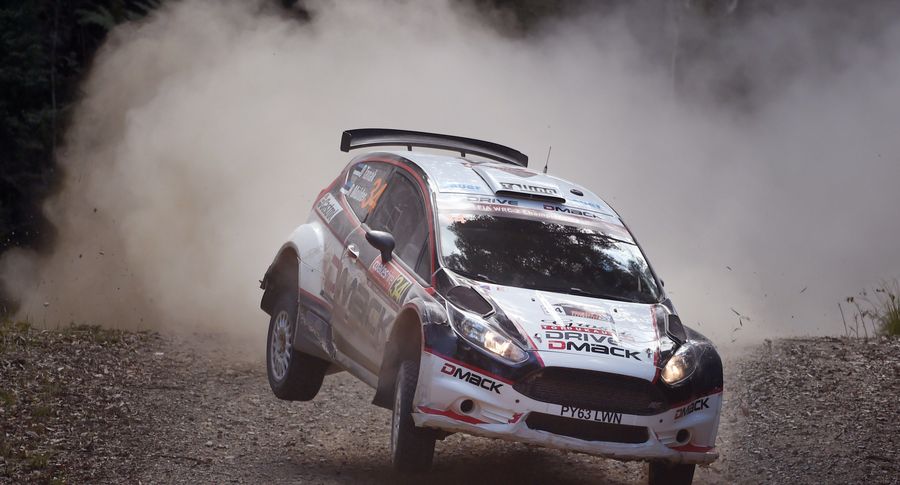 This past sports year was for us both hot and cold, joyful and full of sadness. Alas, the latter being more abundant. To balance the regrets, some shining moments offered at least some temporary relief. Underneath, find the five major ups and downs of 2014.
HOT
Ott Tänak makes it to factory team
On the one hand, Mr Tänak accomplished nothing special. Rather, he failed to deliver as, let's be honest, he ought to have been crowned the WRC2 world champion. On the other hand, the title as such means nothing; the main goal was to become factory team driver. Would it have been more positive with Mr Tänak the champ yet without the contract?
Well, it's a tricky thing, we admit, to laude the non-winner's contract as top event of the year; even so, at least the rally crazed Estonia will be able to cheer its boy the whole year long.
The old guy medals
Tough guys, these «old guys». Gerd Kanter's discus may not fly as far as it used to, but it still fetches the medals. So it's ten medals now, all in all – Estonia's record – but Mr Kanter ain't satisfied. Shall we go for the 13th?
Or take Heiki Nabi. After his World Championship gold, the man took six years of pause, and then it was like the breaking through of waters: three seasons, three medals. Cool!
Fencing sharp as ever
Epee fencing is an ancient Estonian thing. The new generation, however, is extraordinary – winning while very young. When Erika Kirpu fenced to bronze at European Championship, the experts shrugged and said it was high time. High time, at 22 years of age in sports for the experienced? But this is the way it is, in Estonian fencing at least – Julia Beljajeva only 21 while crowned world champion. Together, this year they also took World Championship silver. Add to this Katrina Lehis rising to youth world champ –does Estonia have a brighter sports?
The new generation coming
Almost unnoticed, we have three grown up title tournament medalists – Ms Beljajeva, Ms Kirpu and Rasmus Mägi –, who are born in the again-independent Estonia. Also, there's the good juniors and young players to prove that even a capitalist society – not the soviet and socialist only – can produce winners. With all that is sad, we may still say that Estonian top sports will never surrender.
Coaches get on payroll
For years, the sports community was saying the state was impossible to deal with, complaining about youth trainers needing grants as salary funds were scarce. Where the sports managers failed, Tax Board stepped in. True: the €3.5m of state salary money are a drop in a bucket, but it's better than nothing. But let's not stop here because coaches and youth sports are the pillar of our health and, as it has been written, they'd need €50m a year. So we've got €3.5m, with only €46.5m missing. Get to work, sports managers! Feeling faint? Hire a taxman or two.
COLD
The Sochi Olympics disaster
In hindsight, we knew we had it coming... And that Estonia's best was to be a figure skater – deemed feeble, by experts. There were no signs whatsoever pointing towards a skier rising above the 40th or a biathlonist the 29th place. It's just that none – neither the media, the public nor the sportsmen themselves – wanted to admit that. Hoping for a miracle, it never happened.
What is worse – even by year's end, no-one analysed the flop in detail. No-one is planning avoiding a repeat.
The non doping free Estonia
Unanswered doubts fill the air as cast up by the Doctor Bernatski saga and molecules detected in doping test by Kristina Šmigun. The guilt of two basketballers (though Latvians) and a cyclist – true: out of own stupidity – is reality.
Global top sports are not clean and, on the one hand, why not go with the flow. But on the other and... Estonia's bane is being so stinking honest. At lest we want to be. Like a local basketball novel said, it is only we who had the three final seconds last three seconds. We don't want our heroes to win by cheating, thus the pain of the doping topic.
The sports babbling congress
There were the times when the Communist Party of the Soviet Union, at congresses, admitted to its mistakes and presented a plan to correct these which, for the most part, never worked. At Estonian sports congresses, they admit to problems and shake their heads – what can one do? – while offering no plans to solve the issues. They just talk. This year, regrettably, it was especially talk only. Yes, we do have a fresh Estonian sports development plan, but that has nothing to do with the congress. So come the next congress, come more words.
Ball games blues
The mantra seems to be: we're a small country, so the ball games can't break through. Iceland, smaller by 4.5 times has no such mantra. They play ball. In handball, the men have won Olympic silver, and ever play in the final tournaments. Even in basketball, they made it to European Championships, and the footballers are at least reaching the playoffs. Hey, Estonia once was 6th in European Champs, in basketball. What happened?
Well all right, our small teams don't make it big, but what about the players? Among the footballers, we have one big league guy, Iceland has four. We have one top basketball player, they have two. Better not mention the handball players... Luckily, we got good volleyball.
Where's the youth?
While we have some young ones in the big picture grabbing medals, behind them there's a gaping emptiness. At junior title tournaments, we got four medals – three by biathlonists, one by the fencer Katre Lehis. Not enough! Over the past 20 years, only once has the medals tally been that bad. And that's reason to worry. True: a youth medal is no guarantee for adult success, but does serve as a prerequisite.