Security specialist: info outdated in half year
December 17, 2014 5:39 PM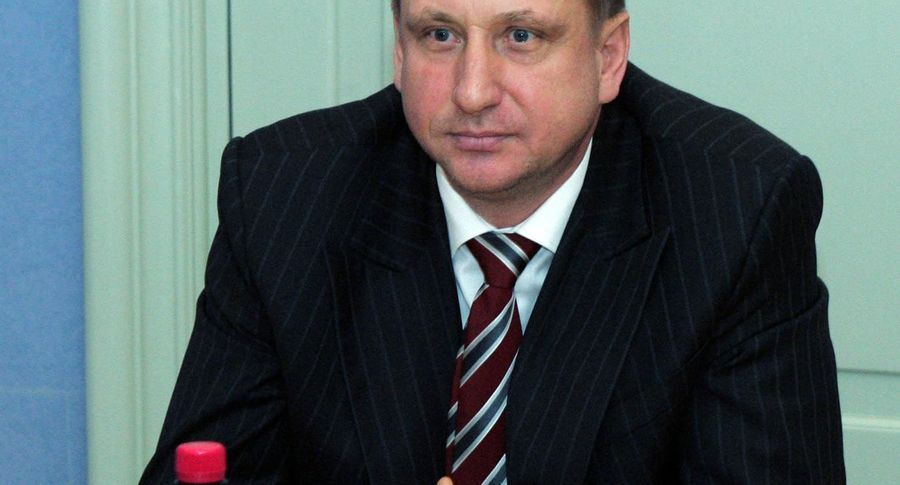 As shown by Russian security service FSB's timing with disclosure of alleged Tallinn traitor, Estonian counterpart Kapo has painfully stepped on their toes. For those at helm of Estonian state, however, this ought to spell need of swift change, thinks one-time head of Riigikogu security authorities surveillance select committee Jaanus Rahumägi (Reform Party).
Everybody realises that the Uno Puusepp case is an information operation. The question is: why now? Mr Puusepp not about to vanish from Moscow, he might have been kept for moments more opportune.
Probably, they wish to keep up the topic of security police's reliability in eyes of partners. Lately, Kapo has pulled off some excellent operations, resulting in FSB agents caught in Estonia. Probably, useful information has also been provided to partners regarding FSB activities elsewhere.
In Germany, Poland, Bulgaria, and a bunch of countries, lots and lots of Russian spies have been caught over this past year. We will never know what Kapo's role was, in this.
Obviously, Kapo has become a front line intelligence agency which has a very realistic approach to things and is a vital link for the Western intelligence community in getting the picture. Perhaps, certain people in Russia just got the idea to use Mr Puusepp and it's not tied to a long-term plan – a typical tussle between intelligence agencies.
All right, but to the backdrop of fresh cases of treason, the Estonian public is surprised at Kapo attitude that all is well, as if, let's keep going the same old way.
There's definitely no need to doubt that. All who even slightly know the system internally, realise it is not possible for a technician to know NATO secrets. Security police isn't like Meriton hotel where one may go to all floors once he rents a room.
It is impossible for Kapo to defend itself from attacks like that, but the rearrangements inside Kapo to protect information were completed before Herman Simm's treason was ever published.
Has Kapo underestimated the risk related to staff with KGB background for 20 years?
It obviously has. Actually, four-five years ago during the Mr Simm incident it was time to take a serious look within. True, changes were made, protection of information was raised to a new level, but they did not complete the task. The reason was not the security police, it was the Estonian politicians who failed to sense the change in the environment.
They were not ready for updates, extra investments or changes needed to direct the activities of Kapo. Mentally, it (the Kapo – edit) remained at the same situation as before Simm. That the people with KGB baggage had not been laid off earlier, is regrettable indeed. These are questions for Raivo Aeg, Jüri Pihl, and Aldis Alus.
The director-generals have defended keeping former KGB guys on payroll, saying that no other specialists were available in the 1990ies, and sacking them later would have posed a security risk. Do you think this is sensible talk?
All these Kapo chiefs know that vital information gets outdated in half a year. After that, the security environment would have already been so unknown for the laid off ones that a recruiter could not have taken their stands seriously. How could we have ever built the Estonian state, if we had feared laying off folks as they knew too much?
Of course I do understand these director-generals. It is very hard for them, today, to say: «Yes, I was wrong.»
Mr Puusepp went to Russia this February. Should him leafing set off alarm bells at Toompuiestee [the Street Kapo is at – edit]?
I do think so. This leads us to the fact that, today, Kapo is involved with a million things. In a quarry in Ida-Viru County, they are after some deputy chief who may be a corruption risk, while ignoring the glaring stuff. It is up to any security agency to see how it goes with their folks.
The current security arrangements are obsolete. I am not sure if Estonian politicians realise that any system, however good, must always be developed.
In Estonia, it has been left to the agencies to set the tasks. Our only input to Internal Security Service is the information procurement plan, worded very generally. However Kapo will follow that is for them to decide. Politicians will just be apprised of what they are told.
What kind of changes are now a must in the Estonian security system?
Way back, we set forth 12 proposals with the security authorities surveillance [select] committee. The greatest concern is that our current Security Authorities Act was written in 1999. That's before we joined NATO, EU, Schengen area and created Police and Border Guard Board.
The environment where the Kapo has arrived is altogether different. The rise of Russia and the crisis in Ukraine have drastically altered the entire situation.
For instance, if in a democratic state the prime minister needs to know something regarding anything, he will ask and it will be clarified to him. Not so in Estonia. The heads of state will be told exactly as much as the security police or some other agency want to tell them. Sure, there is the oral briefing, but I have proposed that this be updated.
By its legal competence, Information Board is an agency about the [Tallinn] municipal police level. This is totally out of proportion. Military intelligence, which has been blunted and cut in Estonia, is among the most important parts today. Way back the surveillance committee did propose to strengthen Information Board in the very area of military intelligence.
These issues were on the table and should have been discussed. But no-one took the trouble and now we are reading in the news that again stuff happened. We can't blame that on Kapo.
Comment
Erkki Koort, internal security policy vice chancellor at interior ministry
What FSB was after with bringing Uno Puusepp right now, near future will tell. There had to be a reason, as the NTV material was surely not recorded in December. Russia twitching like this, like the programme at hand, shows they are losing grip of the situation.
Do we have everything okay at Security Police today? I do not want to answer this straight. While we have had spies detected, all is not okay; but if we had spies and they were not discovered, all would not be okay either. In my opinion, the former is better than the latter. The truth is someplace in between.
Laying off former KGB cadre in the 1990ies would surely have been security risk, but Uno Puusepp would not then have been able to work till 2011. Whether things should now be changed in the security system, is up to the society and its elected politicians to decide. The most stupid thing to do would be what FSB is after – curtail the Kapo.