The Tour: on pedalling power of Kangert, Taaramäe and Nibali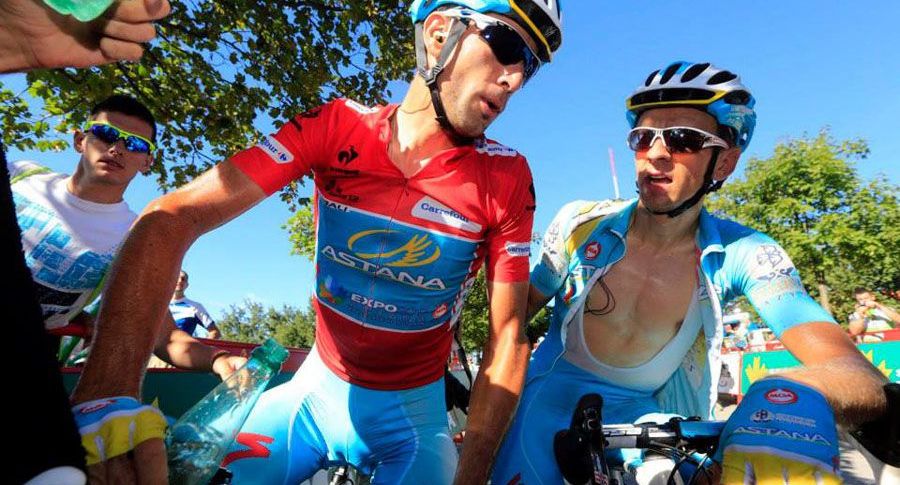 Come Saturday, best cyclists on planet start from Leeds, England hitting the road for the grand Tour de France – to be in Paris, in three weeks. Among others, two Estonians will saddle up and ride: Tanel Kangert and Rein Taaramäe. If Mr Kangert were team leader and Mr Taaramäe on top form, both might end up among ten best. Alas! One is assisting the Astana star Vincenzo Nibali, and the other is nowhere near his two-years-back turbo performance.
Kangert and Taaramäe
According to Astana sports director Jaan Kirsipuu, this year's Tour is much tougher than maps reveal: «Two difficult days to begin with... Then, after a few easier days, it'll be up and down the hill the whole way. Only for the brave in heart and strong in the body.»
Back in 2011, Mr Taaramäe rode into top dozen, at the Tour. Hopes were high... Then Destiny stepped in: health issues, troubles while training. In a word: Mr Taaramäe was going down.
Today, former Cofidis leader knows not what to say. Deep in his heart, he hopes the first week at the Tour will make for good training, to prepare the body for the mountains. Still, he isn't aiming high – that, in Cofidis, will be for Daniel Navarro to fight for (last year's 9th at the Tour). Rather, Mr Taaramäe will try and do some good stages.
Mr Kangert, at the Tour for the first time ever, has more clarity about him: tests reveal he is on good form. To the great you of ... Mr Nibali.
Yes. Again, Mr Kangert has the sole task of helping The Man. At that, he's not helper No 1 who might go for the top ten should something happen with the leader. «Jakob Fuglsang the Dane, feels like, is on the roll and he's supposed to be Astana's No 2,» explained Mr Kangert. «Last year he came in 7th at the Tour, with no help, and over the year he's gotten even better in my opinion.»
Mr Kangert suspects the team will not let him hang in there close to top ten. Rather, he will be ordered to take it easy once Mr Nibali has been assisted enough: «No need for me to try too hard, rather I'm supposed to save energy. Maybe, one of the days [at the Tour – edit], the team will let me do as I please so I can try to win a stage... but, that'll hardly happen. Main thing – get Mr Nibali to win, or to get to the pedestal at least.»
Who wins Tour?
The experts and the gamblers think it's one of the two: either last year winner Chris Froome (UK) or his main rival, the Tinkoff-Saxo star Alberto Contador, a Spaniard who triumphed in 2007 and 2009. Mr Nibali ranks third, and his success is considered rather the theoretical kind.
Mr Froome looks the strongest, as evidenced in his climbs and separate starts at Dauphiné tour a month ago. Still, the man harbours no illusions of easy win: «Last year's win made it clear to me how hard it is to pocket the Tour. You must be your lifetime best, al everything has to go like clockwork. Even so, I have tested myself uphill, in training camps, and I feel I'm better than a year before.»
By this, Mr Contador is unshaken: «I have but one aim – victory. Second spot, for me, would be no motivation. Mr Froome is really tough, that's for certain. Not easy to beat him. But, then again, no one is invincible. I'll do my best and we'll see.»
Mr Nibali is a bit weaker that the two, admits Mr Kirsipuu. «But that's just on paper. The Tour will tell who's who. There's some things in favour of him: a good team to support him, and he's better at the technical stages. The initial hills will provide for an overview of how the battle lines fall, but the winner is only seen in three torturous weeks' time.»