Seli says «medal now belongs to the people»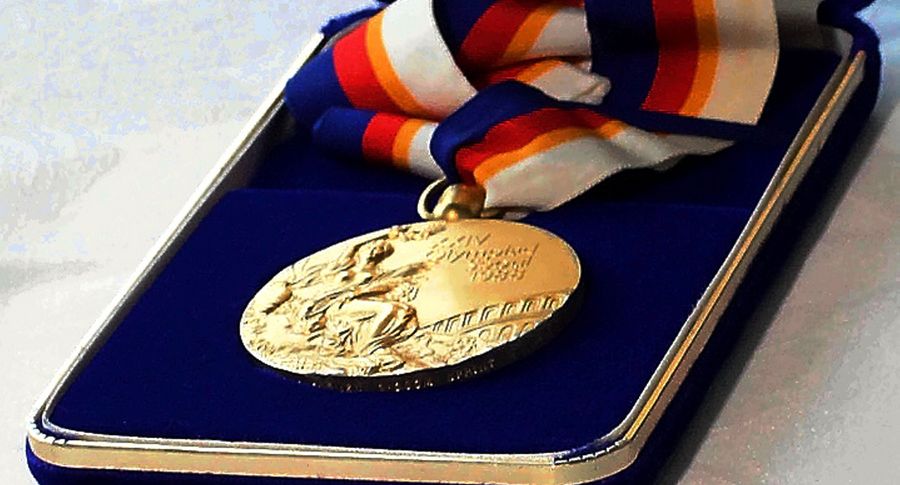 «As they say: victory belongs to the sportsman, the emotion to the people. Now, we may say, the medal also belongs to the people,» said Estonian Olympic Committee chief Neinar Seli, home from the London auction with Erika Salumäe's 1998 Seoul Olympic gold.
As of last night, Estonia may also rest assured – as confirmed by auctioneers – that Ms Salumäe's winning bike and the other medal were also sold to countrymen.
Yesterday, after a long while, Ms Salumäe's Seoul gold was in Estonia to be admired, as, in Tallinn, the best sportsmen of second half-year were being awarded.
«In 1988, we were under the Soviet rule; even so, these were the breakthrough times with Blue, Black and Whites [the national flag – edit] starting to show and numerous historic events unfolding,» is how Mr Seli explained the importance of the Seoul Games gold of 1988.
«I remember how the people welcomed Ms Salumäe and Tiit Sokk (took gold in basketball – edit) and threw them up into the air – back then, the emotion served to unite us, mightily. I'm glad Estonians are still a sports nation, unified by this even now,» added Mr Seli.
The importance of Ms Salumäe's medals was also underlined by discus thrower Gerd Kanter, Olympic winner of Beijing 2008. «In my opinion, a medal as a physical object is not that important, what is more important is the emotions that accompanied it – back then, these were very important,» said Mr Kanter. «I do not remember the 1988 win; however, I do remember the 1992 Barcelona finals, we were watching it home with parents.  A bit saddened at how they hoisted our flag upside down... but then, that made for some publicity,» reminisced Mr Kanter.
About the perspective of selling his own medal, Mr Kanter said one just never knows. The same was said by the double fencing world champion, Nikolai Novosyolov.
«It is difficult to discuss not knowing the reasons... but I don't believe Erika had done that if the times were easier. But she did have the two medals and she thus had the chance. I must first win them, then only can I think of a sale,» laughed Mr Novosyolov.
Ms Salumäe's Seoul gold goes to Estonian Sports Museum; the buyer of the 1992 gold has not yet been published.