Robbie Williams campaign marks launch of Estonia's new marketing strategy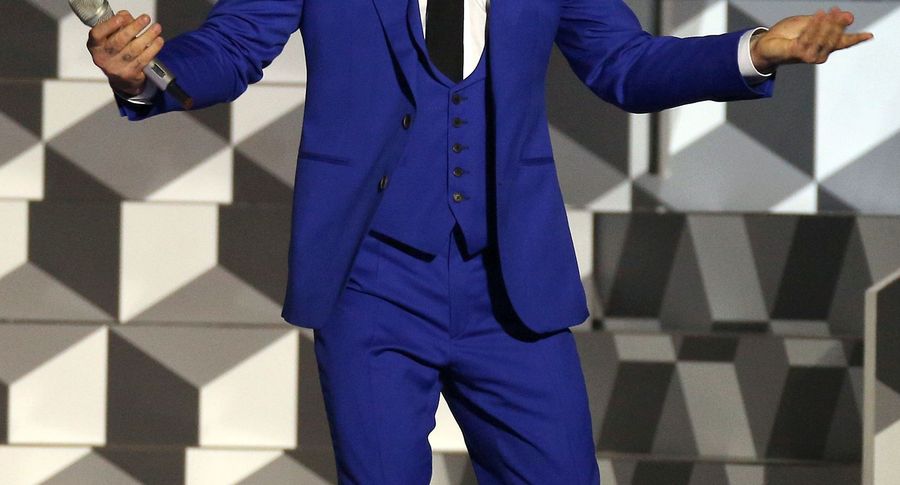 A global social media campaign will start in the fan media of Britain's most successful solo act Robbie Williams on Thursday in connection with the artist's August 20 concert in the Estonian capital Tallinn that will be filmed live.
The cooperation project is the first visible product of Estonia's new promotion strategy commissioned by Enterprise Estonia and the City of Tallinn. The campaign is financed by Enterprise Estonia with money from the European Regional Development Fund.
The concert to be performed at the Song Festival Ground on August 20, when Estonia marks the Day of Restoration of Independence, will be the penultimate stop on Robbie Williams' «Take The Crown Stadium Tour 2013» and it will be filmed live for a production to be titled «Meet me in Tallinn.»
As part of the social media campaign 10 fans will be brought to Tallinn and the video clips to be shown in between the songs will feature Tallinn and Estonia.
«I have never been to Estonia,» the performer said in a press release, «and I am excited to film my brilliant show on re-Independence Day.»
Martin Hirvoja, board member of Enterprise Estonia, said cooperation with Robbie Williams is an example of Enterprise Estonia's new approach to tourism marketing because being smart and special solutions are needed to win the attention of a bigger audience.
«In addition to ordinary campaigns we've decided to employ cultural and sports events taking place in Estonia more for increasing awareness of Estonia worldwide, just like the international stars hailing from Estonia, whose words definitely carry more weight with fans than the messages used in our traditional campaigns. The traditional approach that we have been using so far will not disappear completely, however, because it has worked well and the number of tourists visiting Estonia has been growing every year. Just the focal points will change,» Hirvoja said.
«This year we will forgo our regular tourism campaign in London, as we wish to bring Estonia to 32 million people all over the world with Robbie Williams instead,» the manager of Enterprise Estonia said. He added that the size of the budget of the project involving Robbie Williams was 300,000 euros and Enterprise Estonia would use for it funds that would normally be spent on the annual London campaign.
The size of Enterprise Estonia's tourism business-related budget for this year is 17 million euros.