Treasure hunters destroy cultural layer of castle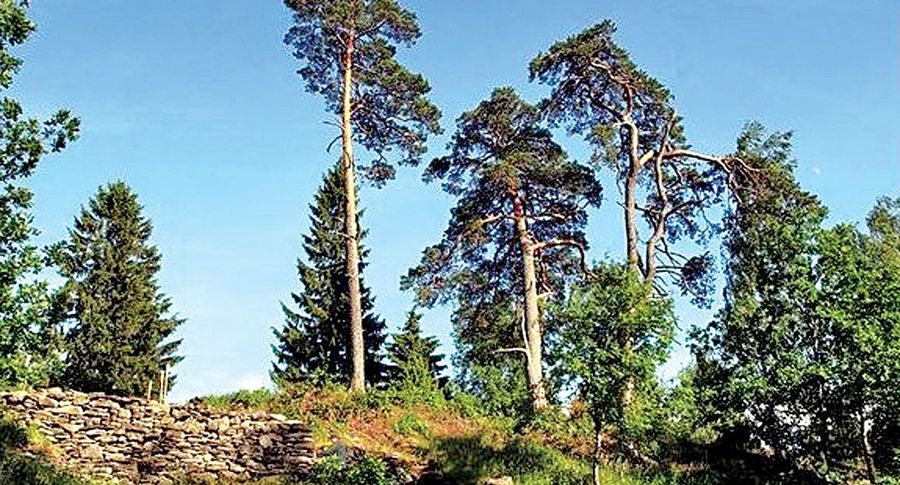 Over the weekend it was discovered that treasure hunters have been busy at Varbola Fortress, Rapla County, resulting in considerable damage to the monument's cultural layer.
Varbola Fortress, nicknamed Jaanilinn locally, is among the largest and strongest castles in Estonia. Therefore, perhaps, it caught the eye of treasure hunters, who used the weekend to dig close to 50 holes into its soil.
«Whatever happened here, only the traces reveal – probably, people have been after items of cultural value, using a metal detector,» said Karen Klandorf, Rapla County senior inspector for National Heritage Board. «This is an activity strictly forbidden at monuments.»
The above, in her words, verified by the fact that the holes identified come randomly all over the fortress inner court, mostly dug only a spade's depth and width, thereafter carefully covered up by the turf temporarily removed.
Ms Klandorf went to check the situation this Sunday. Spade holes were detected around the benches for concert audiences, as well as around the western gate, pathways and elsewhere.
«Upon inspection, I counted 50 spade-width holes. The person notifying us, however, counted up 80,» said the inspector.
The dug-up flora was, for the most part, still green. However, at places more exposed to sunlight, it had turned dry and brownish. Considering the heat and dryness of the last few days, the inspector thinks the treasure hunt took place over the weekend.
«The cultural layer has been damaged, a certain amount of metal objects probably being removed,» said Ms Klandorf. It can only be guessed, according to her, what may have been found. «It could be coins, for instance – these can be found quite close to the surface. Surely they may have found something.»
In the inspector's estimation, the damage is substantial.
«If they removed some items, this is unrecoverable,» admitted Ms Klandorf. «We will never be able to recover the former state of things.»
She explained that, for archaeologists, it is vital to process the information related to items – partly lost now, in all probability.
A complaint has been filed to the Police.
«We are now waiting for what the police will attempt to do,» said Ms Klandorf. «Here, in Natural Heritage Board, we cannot do anything to identify these persons.»
Varbola Fortress
•    According to archaeological findings, the fortress dates back to 11th-13th centuries; there are also later traces of human activity in the area.
•    At around 15th-16th centuries, the western part of  fortress courtyard was used as a burial place.
•    The fortress area, walls included, amounts to five hectares, with two hectares under courtyard. Total wall length is over 580 metres.
•    Wall slopes, as they appear now, apparently are a result of collapse. Originally, the walls were dry masonry – at the South-Western slope, a sample is seen, cleaned up for visitors to view.