Kirsipuu: «Kangert manifesting his might!»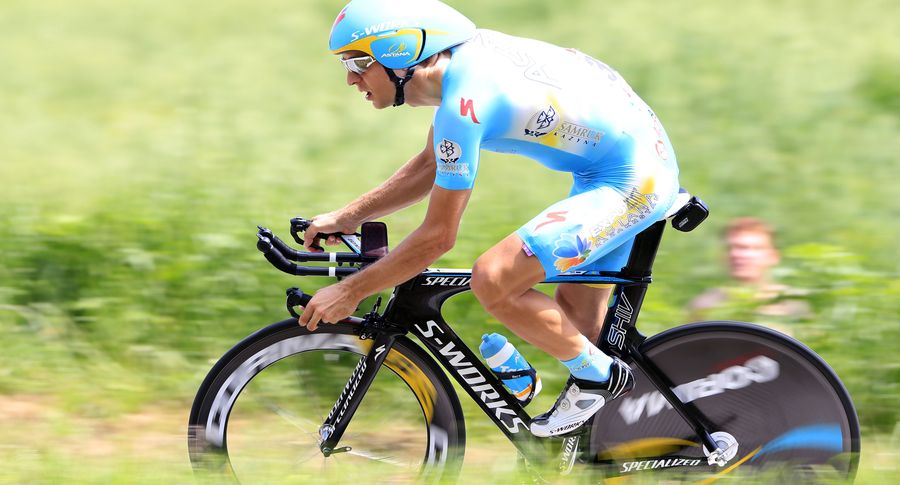 Tanel Kangert is making history. At the Italian race on Saturday, he was third at separate start stage. Rising to tenth position, overall, on Sunday. At that, he managed to help team member Vincenzo Nibali keep the pink leader's jersey.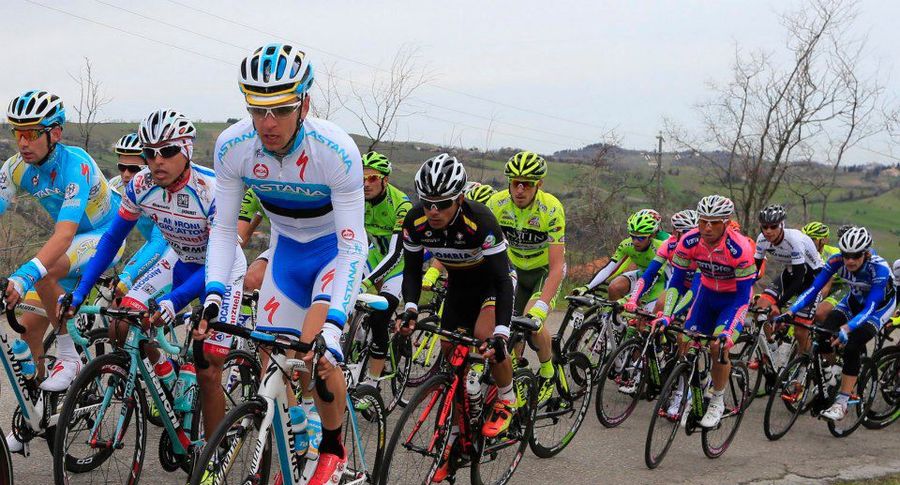 «Kangert in manifesting his real might,» said the Astana team sports director Jaan Kirsipuu. «He is obviously on top form, ever.»
The third place at the 54.8 km tempo stage came as a surprise to both Mr Kirsipuu and the world of cycling. Mr Kangert only lost to Alex Dowsett and Bradley Wiggins, by 14 and 4 seconds respectively, but beat Mr Nibali by 7 seconds. «It was my aim to ride well, but 54 km is a long distance. Surely, I'm satisfied. Looking forward to the mountain stages, now,» commented Mr Kangert.
«Astana gave Kangert permission to go full blast, separate start. And that's what he did. So, that's his level,» praised Mr Kirsipuu. «Good for the team, to have someone at a high position, just in case, in addition to Nibali.»
The Sunday stage, with its four ascents, was the hardest so far. Mr Kangert, again, going into action. When the main group needed to be sped up, Mr Kangert naturally took the responsibility to pull it. Never caught the runaways, but the 30 bunch of riders broke forth from the rest, only losing to winner by a minute, maintaining the leader's jersey for Nibali – who is under the Estonian's protection.
Mr Kirsipuu is a little worried about the excessive load laid on Mr Kangert. «Regrettably, for some reason, Astana lacks another man who could help Nibali like Kangert does. Even on Sunday, Kangert and Nibali we left by themselves, too quickly.»
Today, there is a day off at Giro. Mr Kirsipuu noted that after first nine days, Mr Kangert looks good and strong. It remains to be seen, however, ho things go towards the end of the race. «Last year, it was towards the end of Giro that he was especially strong,» Mr Kirsipuu remains an optimist.
On Tuesday, Giro features a mountain stage, with two 1st category ascents to be conquered, the second leading up to the finish.
Giro d'Italia
With 9 stages covered:
1. Vincenzo Nibali 34:19.31, 2. Cadel Evans +29, 3. Robert Gesink +1.15, 4. Bradley Wiggins +1.16, 5. Michele Scarponi +1.24, 6. Sergio Henao Montoya +2.11, 7. Mauro Santambrogio +2.43, 8. Przemyslaw Niemiec +2.44, 9. Rigoberto Uran Uran +2.49, 10. Tanel Kangert + 3.02.