Competition claims life of a sportsman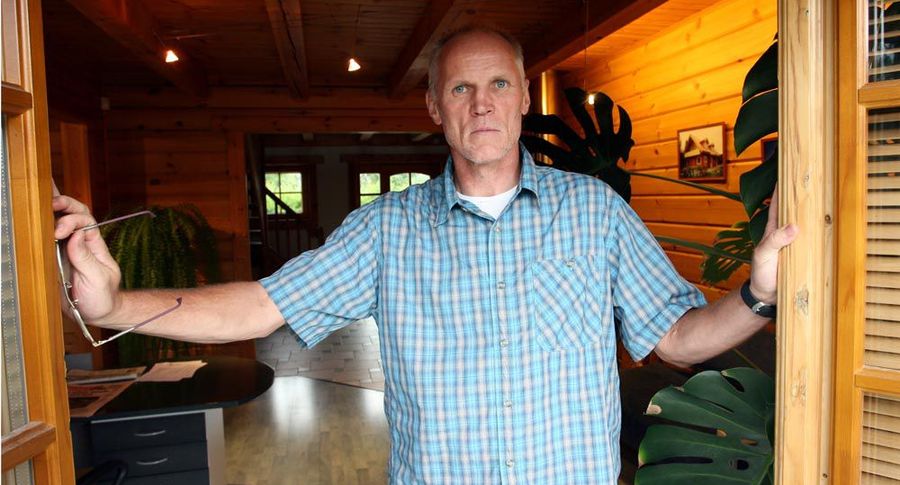 Estonian orienteering Championships ended in tragedy, Andres Minn perishing as the result of an unfortunate fall.
On Saturday, a tragic accident occurred at Koitjärve, during Estonian short track orienteering Championships. The experienced amateur sportsman Andres Minn, participating in age group M55, suffered an unfortunate injury at the latter end of the course, a dry tree-branch piercing his femoral (thigh) artery. After the accident, Mr Minn was able to make progress towards the nearby road. However, the paramedics, arriving at the scene, were unable to save his life.
After the incident, the rumour was that a fellow competitor had offered to help Mr Minn, witnessing his fall, being rejected by the latter. This has, however, not been confirmed. «We had indirect information of this sort, but not quite adequate, probably,» stated Paul Poopuu, a fellow member with Mr Minn in the JOKA orienteering club, also competing in M55 age class. «He was the first I went into the woods with, at the beginning. In 1982, I think. Maybe 1983.»
The fatal accident occurred at the very end of the distance, with a mere 250-300 metres to the sports centre. «At first I thought it happened at a descent; however, I went to check the location and there was, in my mind, nothing dangerous there for a sportsman. It is very difficult, at the moment, for anybody to guess what happened – maybe he was looking at the map when it happened,» said Mr Poopuu.
To make it to the road side, from where the accident occurred, Mr Minn had to pass a distance of about 200 metres. There, the first helpers reached him. By then, however, he had lost a lot of blood, being unconscious.
«There were doctors also among the competitors, who went into action. The alarm centre was immediately called,» said Mr Poopuu. «He wasn't a one to surrender and he fought to the end. Quite unbelievable, this incident. I still cannot believe things like this actually happen.»
«He was among the last to start; by the time the information reached the sports centre, the competition was already over,» said Leho Haldna, Vice President of the International Orienteering Federation and commissioner for the Saturday competition. «For Estonia, this certainly is a first. Elsewhere in the world, things like this have happened before.»
The Defence Forces' military exercise Spring Storm (Kevadtorm) taking place nearby, military doctors rapidly made it to the scene, from 4 kilometres away. Thereafter, additional help arrived from Tapa and Tallinn. It was afterwards said that Mr Minn ought to have tied the wound tight with a shirt or something, and should have avoided any movement. Regrettably, the experienced trekker and orienteer decided otherwise, trying to seek help himself.
«Our medical company was quite close and we quickly arrived at the scene, upon call,» said the Spring Storm information officer Tanel Rütman. «Civil ambulance also arrived. However, the loss of blood proved fatal. Our message is: we will always help, if possible. When having exercises, we always react to a real life situation and respond to calls.»
Mr Minn lived in Saku and lead Mountain Loghome OÜ, a company building log cabins. He was active, also, in adventure sports and an avid skier. «He was very active, hardworking and fit. Planned to go for regaining World Champs, this summer. He also supported orienteering and adventure sports financially,» said Mr Poopuu, adding that at the Saturday competition, Mr Minn's wife and daughter also participated. «This really hard to believe. Occasionally, people have been stuck with branches… but I've not hear of anything like this, ever before.»