Kevin Korjus keen to be fit and fast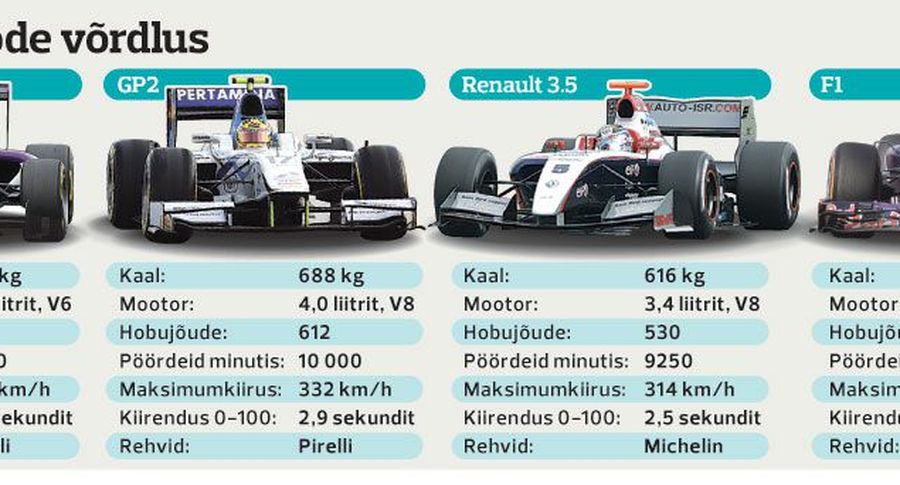 Today, Kevin Korjus does his maturity exam in English and dashes off Barcelona, to kick off GP3 formula season. Tests on Friday, races on Saturday and Sunday. Mr Korjus hopes the car will not fail him, this year. «Knock on wood, hope all goes good this time,» said his manager and financer Raivo Tamm. «He knows well enough there's no turning back. After last years' mediocrity, he has to prove to be fit and fast.»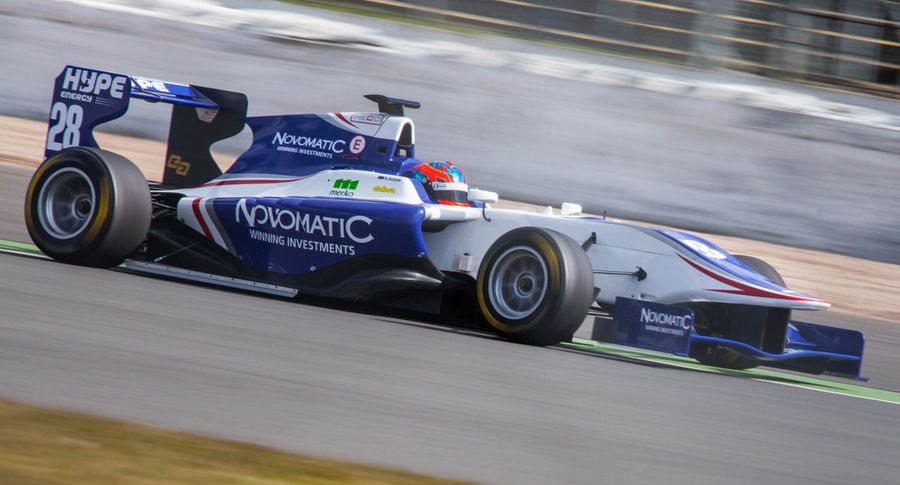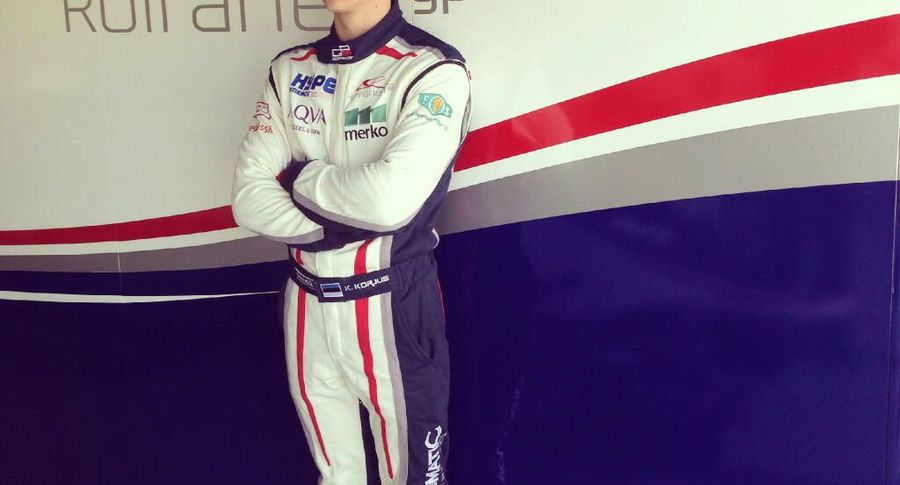 GP3 starts in Barcelona, parallel with the royal F1 stage. Thus, the young pilots are on common grounds with Sebastian Vettel, Fernando Alonso and other stars, watched by big team bosses.
«I'm not bothered by the buzz and the stars,» assures Mr Korjus. «I'll concentrate of the race, not thinking if I'm noticed or not. Doing my thing.»
Engine change
Truth be told, the GP3 Series started off sad for Mr Korjus – the engine given him proved faulty. Luckily, it was replaced.
«That's where we probably failed, last year: not demanding that Renault give us a new engine on 3.5 series. Tech 1 team played a part, thinking why bother, we'll fix it. We didn't,» said Mr Tamm.
This time it was straight talk – the Koiranen team did everything to get a better engine. The organisers took a bit of convincing, voices had to be raised.
«There was something wrong with the engine,» explains Mr Korjus. «At tests, on straights, it got the worst of times. Team mate Aaro Vainio also got a faulty motor, which ended up falling apart.»
On the negative side, Mr Korjus has had no time to test the new engine. All he can do is hope it's OK. Excessive tuning is allowed with the engines, Mr Korjus has not had time for any of that. Luckily, the tests were done in cold weather; Barcelona being hot, the competitors won't have a big advantage.
A GP3-car is more-or-less like the Renault 3.5 series thing from two years ago, so Mr Korjus will have no problems acclimatising. However, the Pirelli tyres used in GP3 wear out fast – a difference with the Michelins used by Mr Korjus the two previous seasons. Which means that it cannot be pedal-to-metal, full time – tyres need to be spared. Not knowing, how the tyres will work in the heat. «Well, we did two race tests, so I do have some idea,» said Mr Korjus.
Mr Tamm thinks no sweeping conclusions are to be drawn after initial stages, Koiranen being a newcomer in this thing and tuning not being fully mastered: «Still, I expect Korjus to rise to the podium. However, the priority is becoming team leader. But then: Vainio is a tough nut to crack, coming 4th in GP3, last year.»
Beating team buddy
Mr Korjus indeed wishes to put Vainio in his place. Adding, however, that off the track they get along great: «We respect one another and that makes life more peaceful. We're not fussing, like Vettel and Webber.»
Talking of expectations, however, Mr Korjus stays realistic: «I long to race again and I hope the car will not be a problem. Judging by the tests we aren't amongst the three top teams. But that may soon change. It's hard to set a goal, here. We'll see after the first couple of stages, how competitive I am, and the team.»
While in Barcelona, Mr Korjus will have to decide where he will be based, short term. As the team is located in Spain, it would be wise for the pilot to move there as well. «We'll sit down and talk it over,» admitted Mr Korjus. «Would be best for me to be with the team, as much as possible. To communicate with the mechanics and see how things go.»
GP3 Series
•    Nine teams participate, three pilots in each.
•    Includes 8 stages; each including two 30 minute races.
•    In the first race of the stage, points are allocated to ten top doers, as in F1: 25-18-15...2-1.
•    In the second race, eight best of the first one start in reversed order; others according to places achieved. Points (15-12-10-8-6-4-2-1) go to eight best.
•    Qualifications' winner gets four extra points; the one with the best lap time gets two.
•    This season's favourites: Kevin Korjus, Aaro Vainio, Carlos Sainz, Nick Yelloly, Daniil Kvjat, Jack Harvey.
•    F1 pilots with GP3 Series background: Valtteri Bottas, Jean-Eric Vergne, Esteban Gutierrez.