Margus Hunt: dying to be first, since childhood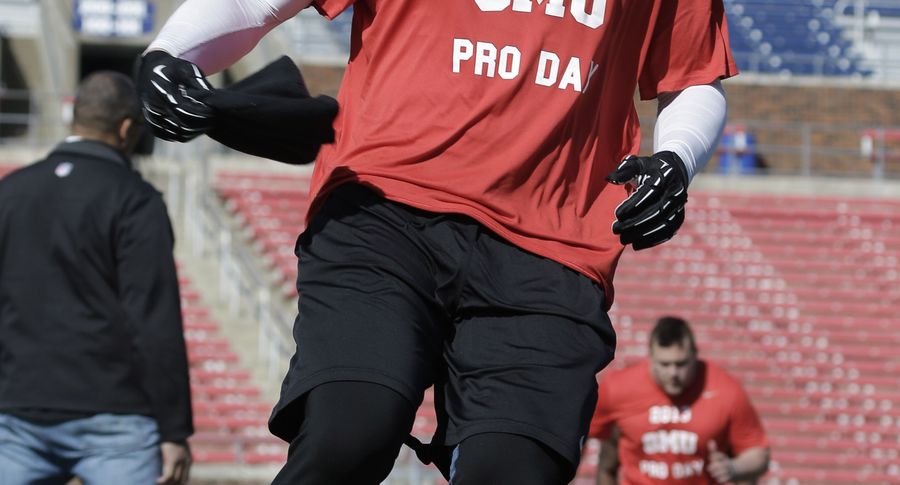 Margus Hunt, the giant of a man from a tiny Estonian town, now a professional American footballer, was just dying to be first since childhood. Except in studies at school, that is.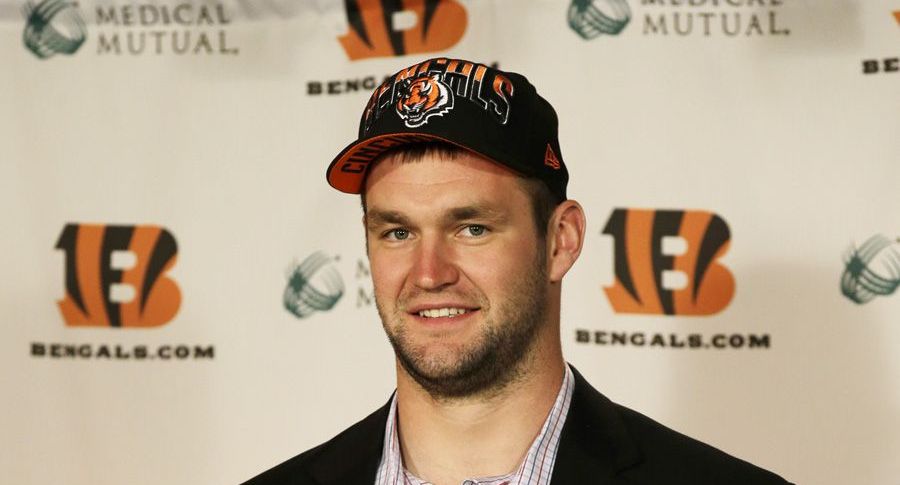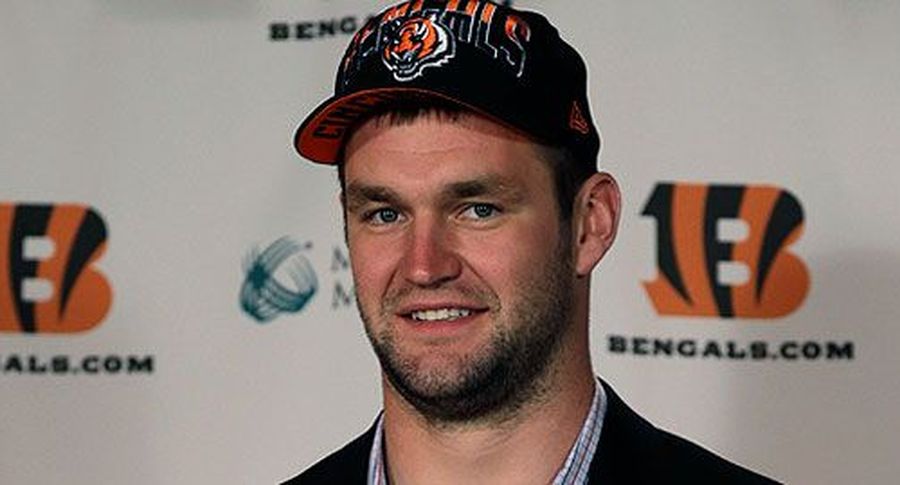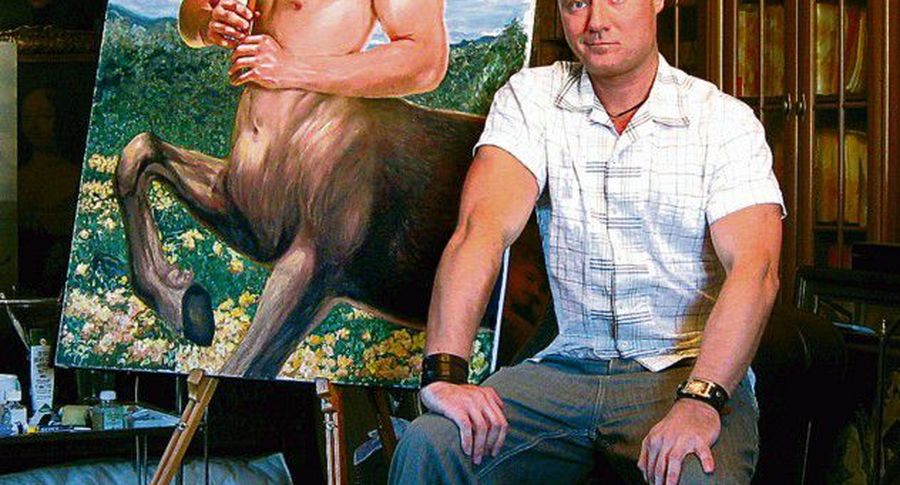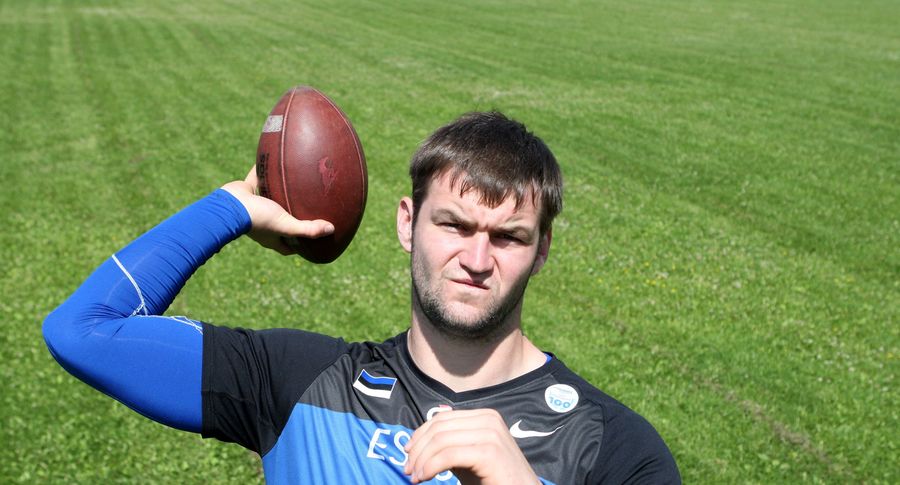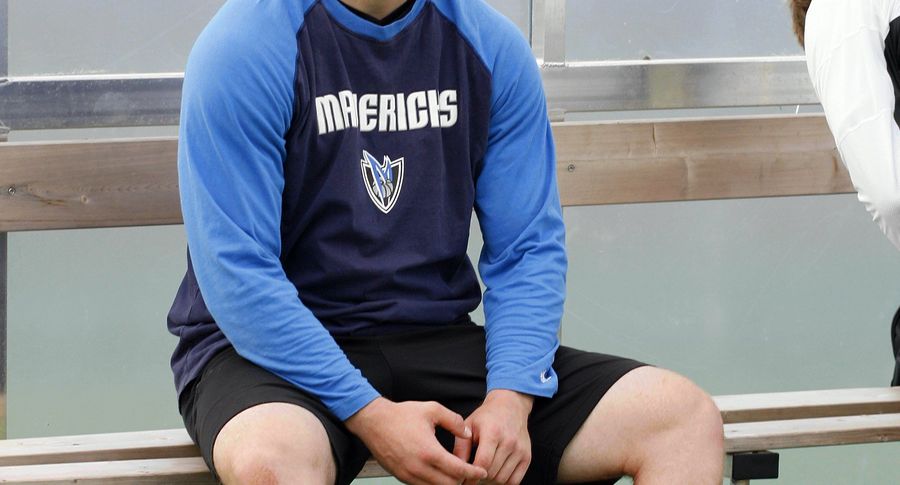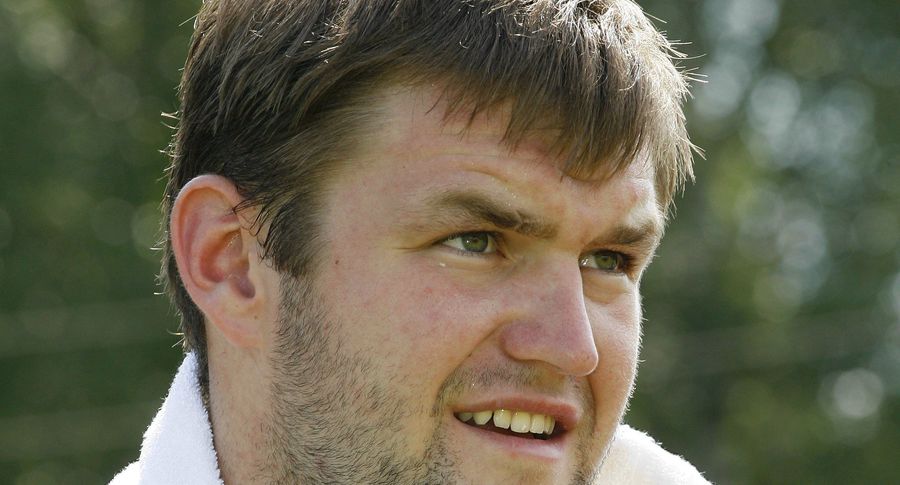 Eda Hunt will not even pretend that all she does is rejoice over her son's US success. There's the worries and the fears, too. Only once has she dared to watch Margus play, live, on TV – with the daughter's family keeping her company.
«That felt more secure,» she said. All the rest of it, she's watched the repeats, the results being known. And, what's most important: that her son was whole, unhurt. «Well, it is a violent sport,» Eda Hunt admits. «Margus keeps saying, of course: don't you worry, I'll be alright. But, it's my nerves…»
Last Wednesday, Eda Hunt travelled to Dallas, Texas, via Frankfurt, with her daughter. To see her son, after more than a year. Usually, they Skype it on Sundays. But after clubs' interest hiked up around Margus last winter, they have missed a séance here and there, and, to know how the sonny's doing, Mom has had to read the news. Never really accustomed to him living so far away from home. «I so long for him,» she confesses.
The last time Eda Hunt went to see her son was two years back, with a friend. From that trip she remembers Margus living at a quiet Dallas university campus house, with four apartments, having a room to his use. Mostly, Margus went about by bicycle – until it was stolen from the doorsteps. Doesn't own a car. For longer trips, he borrowed one from friends.
This time in US, Eda Hunt will have an interesting encounter: first-time meeting with her son's girlfriend. From a family with five children, working in an oil company – Mom's been told. Margus met the girl last summer.
Trouble at school
Eda Hunt, in her youth into speed skating at Jõgeva and an Estonian top doer in athletics as a school girl, works as a bookkeeper in Viljandi County, for a wood processing form, Puidukoda, established by her son-in-law; with close to 80 employees by now.
Six years back, Margus Hunt, a junior's world champion in discus throw and shot put, went to study in Dallas. Mother's son-in-law helping pay the first year school fee. Without that help, Margus would probably have had to return. Whether the loan will ever have be paid back or not, she doesn't know. «I'm not poking my nose into it,» she says.
Without excellent results in sports, just by school grades, Margus never would have had made it to the US university. As the Karksi-Nuia high school teachers well remember, he never took the trouble with homework – the way he did with sports.
History teacher Marika Mäekivi says it straight: in her subject Margus was merely «satisfactory». He almost was detained for summer holidays, once, at high school. The situation being complicated by the fact that prior school year end, the class was supposed to go visit St Petersburg.
Mother of Margus having paid the money, by instalments – as it was too much to pay at once. And then comes Margus and says he cannot go, needs to fix his marks. And having cancelled it the last minute, the travel agency returned not the money. The marks, however, were settled.
«Without being pushed, he had no heart to study,» the teacher Mäekivi – a 1977 Estonian champion in 400 metres with hurdles – recalls. «Had he tried harder, he'd have had better marks.» However, she still remembers how, for the final exam, Margus made history so crystal clear for himself that the result was wonderfully «excellent».
«His priority was sports,» says his high school class (and Russian) teacher Viive Reilson. «He had brains for more, I believe.» She remembers how Margus returned from another training camp, sorry he was poor in Russian – unable to have fellowship with the Lithuanian discus legend Virgilijus Alekna.
Still, the teachers cherish Margus Hunt's memory, nicknamed the Biggie, amongst kids, as one friendly and kind. «He'd been well raised,» says Ms Mäekivi. «Seeing teachers with loads of workbooks, in a corridor, he offered to help carry those. Always.» In her classes, Ms Mäekivi ordered the over 2 metres tall Margus into the front desk, right before her – the lad being overly talkative and eager to comment.
«So we shared the space, underneath my table,» she giggles. «His legs at one side, mine on the other – but all under my table.»
The thing that most set Margus apart was his giant stature. The history class had just acquired new furniture – and Mr Hunt promptly bent the metal legs of his chair. At lunch time, the school cooks kindly treated the giant with a double portion.
Class teacher Ms Reilson well remembers a tour to Prague. Mr Hunt was placed at the back bench of the bus, with feet straight front. Regularly, they had to make stops for Margus to eat his fill. «He was so big!» Ms Reilson still can't get over it. «Really big. I felt so small, next to him.»
Jack of all trades
Mr Hunt's desk mate, Joosep Mooses, now working as massager in Tartu, was amazed how his best buddy just took things at a stride – in sports and, when even a little bit willing, in studies also. «There were no subjects he didn't understand,» claims Mr Mooses.
«He just looked things over and had them clear. Open head. Never troubled himself too much, with studies.»
According to Mr Mooses, the same happened at sports training sessions. Be it ever so complicated, as running hurdles, or pole vaulting – Margus excelled. «Others had to work hard at things, he did it like child's play,» says Mr Mooses.
«He just watched a video, played it over in his head, tried it a couple of times, and then just did it.»
At 4th grade Margus went to football practice and got his heel bone fractured. He and mother had to run to doctors for a long while. In grade six, it was time for track and field, at coach Rein Ahun.
«The boy was highly talented,» beams Mr Ahun, now retired. He fumbles for a sheet of paper, then lists all achievements of Mr Hunt's: high jump, age group A Estonian champion, 1.95; long jump from spot: 3.04; triple jump from spot: 9.20, bench press 120 kg; 100 m dash: 11.2.
«He had the explosive stuff,» admits the physical education teacher Mart Kurs. «He could have done any sports.»
In winters, Mr Ahun took Mr Hunt to Viljandi for shot put. And always, the lad dozed off for 10-15 minutes, in the car.
«He knows how to switch off, for a moment, to be ready for practice thereafter,» characterised Mr Ahun. Secondly, the coach was impressed by Mr Hunt's giving it all, every practice: «Dripping with sweat, afterwards. Every single time.»
Those who know Mr Hunt say as one: from early on, he set himself the highest goals. To win all there was to win – that's the way Mr Mooses puts it. To be best. «Nothing else would ever do, with him,» he states.
Mr Ahun also testifies to Mr Hunt's extreme will to win (stressing the  extreme): «Once, in Viljandi, he got to arguing with the referee. I thought: now he'll choke him. He was so into it. Pulled out all the stops.»
Mother Eda confirms that sonny always willed to win. Still, she remembers how they made charts with the physics teacher, to find the best angle for the discus. Plus: he took nutrition lessons at the Tartu University professor Mihkel Zilmer on what and how to eat. «He did sports, using the head,» states Mr Ahun, «Never hit and miss.»
Jester the Funny
The «schoolboy satisfactory» excluded, no one finds fault with Margus Hunt, looking back. True, class teacher Ms Reilson remembers the occasional teasing of girls at school. Kind-hearted, though. (Never had a girlfriend at school, as far as the teachers can tell.) Desk mate Joosep Mooses underlines, that sometimes Margus forgot where to draw the line, in jesting.
To public knowledge, the biggest sin committed by Mr Hunt was the 181 km/h by VW Passat on Imavere - Karksi-Nuia highway, six years ago. «I'm sorry, that is regrettable,» he said at that time. «I promised my sister's son I'd be there at the kindergarten ending party. And I was running late.»
«I'm a law-abiding man and, in hindsight, I would have been better off late 15 minutes than endangering other people's lives,» he said. The young guy in question, Robert Kinnas, last year won the TV sports initiative TV 10 olümpiastarti youngest kids' track and field.
Mother Eda says Margus is definitely more of a man now, since in US. More grown up. And, no matter the limelight, former best friend Joosep Mooses has not detected Margus being puffed up.
Sure, less time now for internet chats, says Mr Mooses. Still, Margus is as warm and sincere, with former buddies, as before.
One issue remains – one Mom never touches. Namely: what comes after career is over? For Mom ever remembers what the son once said: he wouldn't want to stay in US till death.
«Well, time will tell,» says Eda Hunt.