Eesti Energia – electricity group, not an oil company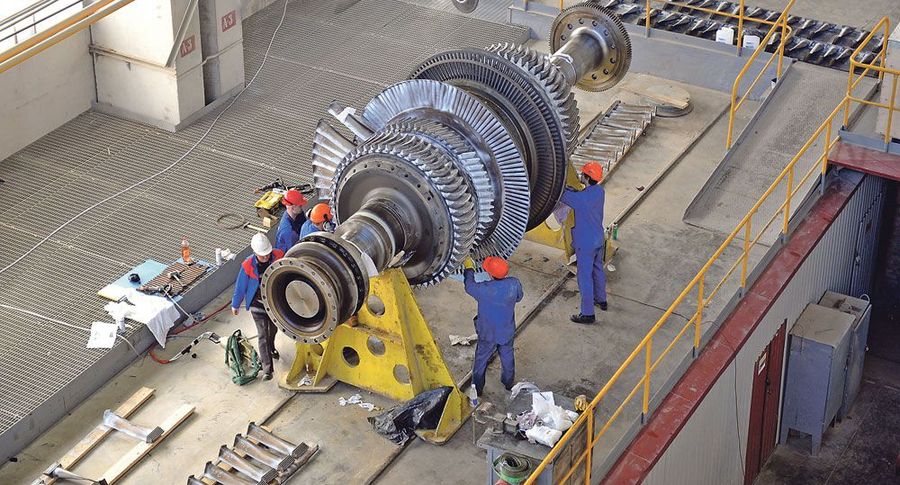 Eesti Energia's long term strategy foresees producing as much electricity as is sold. In Baltic States, EE wants to maintain sizable market share, as revealed by report on economic results issued to bond investors.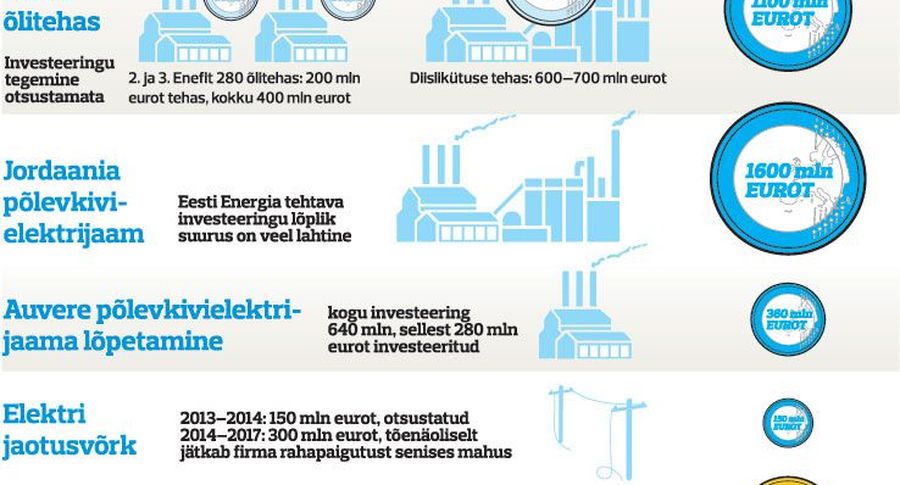 Of last year's turnover of €869m, electricity sales and network fees gave close to €640m. Despite desperate attempts to become an oil major, it still is a big electricity company, mostly. Or, internationally speaking, a small energy company.
As the old oil shale boilers will have to be closed down by 2023 latest, due to environmental requirements, the company will still keep ca 700 MW worth of modern oil shale boilers, the new Auvere power station included, being a remarkable sized power station in Baltic terms. Greenhouse gas quota price will evidently stay low in foreseeable future – under €10 per tonne – as even the soon-to-be-revealed EU decision (to reduce quota volumes in circulation) will not be able to raise it.
Eesti Energia's current thing in electricity production is hunting for small projects like Iru waste station or Werol combined station. The misguided investment decision into the latter will hit the company with up to €5m in losses.
Despite the Visaginas power station deep in coma, Eesti Energia still stands ready to invest into it. The only issue being the EU climate policy. Right now, with quota trade preferring garbage, wind and shredded timber, the company wants to take no risks. Instead of subduing atoms, they are attempting to heat the Narva oil shale ovens with peat – a cheat commodity, abundantly available in Ida-Viru County.
Eesti Energia activity's backbone is power network business, bringing ca 30 per cent pre tax profit. Even if the sum is not large, the monopoly-like company's profit margin is guaranteed by state.
Forcing home users to free electricity market had the same effect. Indeed, producing electricity is more expensive due to compulsory purchases of CO2 quota, but, as compared to last year, home user pay much more extra than needed to buy «hot air quotas».
Eesti Energia keeps aiming at taxing home owners with flat-rate network pay, to even up expenses in low consumption areas.
As Eesti Energia business centres on electricity and power networks, it is understandable why competitors would like to dismantle the group. Let it be chopped up and taken to stock market, piece by piece. Sounds reasonable, excepting that the guaranteed production of the electricity grid «steel» is the creditors' chief guarantee. So, a farmhouse in woods and a pensioner in some city flat still do contribute – with their tiny electricity bills – into EE's grandiose dream to evolve into a huge producer of diesel from shale derived oil.
Whoever thinks Jordan and Utah deserts were the limit, will be mistaken. The search is on to find oil production projects in Brazil, Australia, and Serbia. The only brake on world conquest being disruptions with Enefit 280 oil plant. With no new working oil plant, doors to sell its technology in the whole wide world remain shut.