Street artist adorns Tartu Library benches
Tartu Public Library dates back 100 years to when the very first public library opened doors in town. Still, the ancient establishment remains young at heart. As evidenced, among other things, by caring for cutting edge art.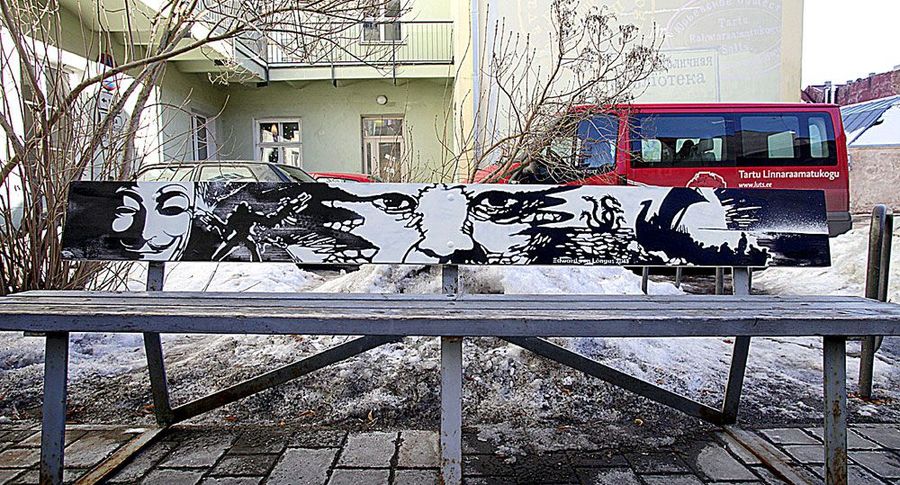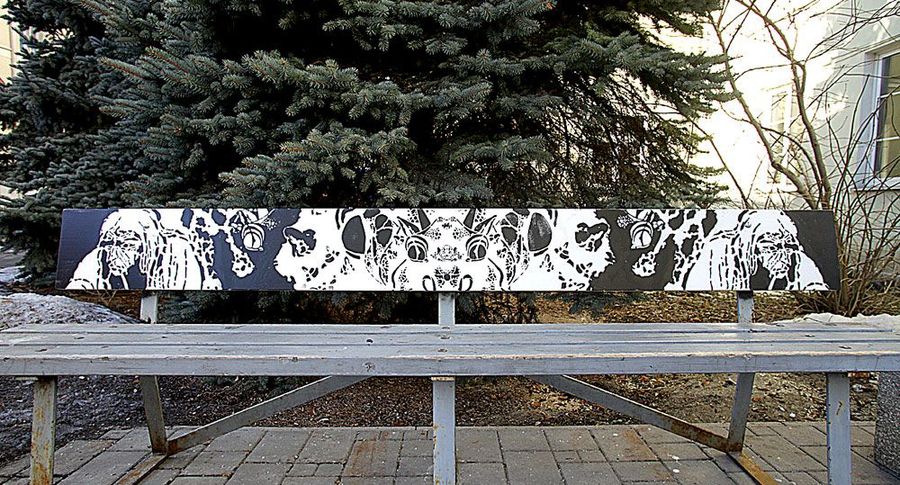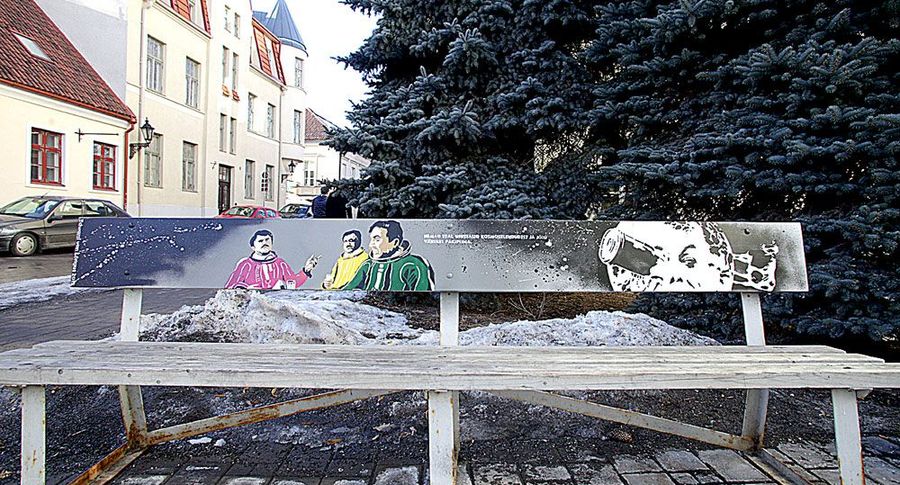 Last week saw the four benches, in open air at main building entrance, covered with paintings by the hand of street artist Edward von Lõngus.
Up to now, the library hastens not to put on fresh paint. Therefore, the template-art may still be on exhibition even today.
The drawn out pictures are based on book illustrations. They feature quotes from earlier graffiti by von Lõngus, such as the laid-off A. H. Tammsaare begging for money, and a cigarette-smoking tattered and torn Lydia Koidula. A bench also boasts the Anonymous mask, widely used at last February's anti-ACTA protests.
Mr von Lõngus confessed to being interested in literature, to Tartu Postimees. Also answering a question related to the importance and meaning of a public library. «I think that information belongs to the people,» he stated. «All methods of accomplishing that are welcome.»
Over the weekend, Tartu Art College first graders have been busy behind the closed library doors. Leaving colourful book backs on its foyer walls. A couple of dozen of such, from Kalevipoeg (Kalev's Son) to Eugene Onegin by Pushkin.
Events related to Public Library 100th Anniversary are offered till April 12th.
A century ago
• On October 23rd, 1912, students, intellectuals and trade unions of Tartu founded Tartu National Library Society (Tartu Rahvaraamatukogu Selts).
• On April 7th, 1913, the society opened Tartu's first public library at Raatuse Street 16, with close to 2,000 donated books.
• The century-old events are celebrated by Tartu Oskar Luts Public Library till April 12th.
Source: Tartu Public Library