Gallery: Garri Kasparov plays simultaneous chess in Tallinn
10 pictures!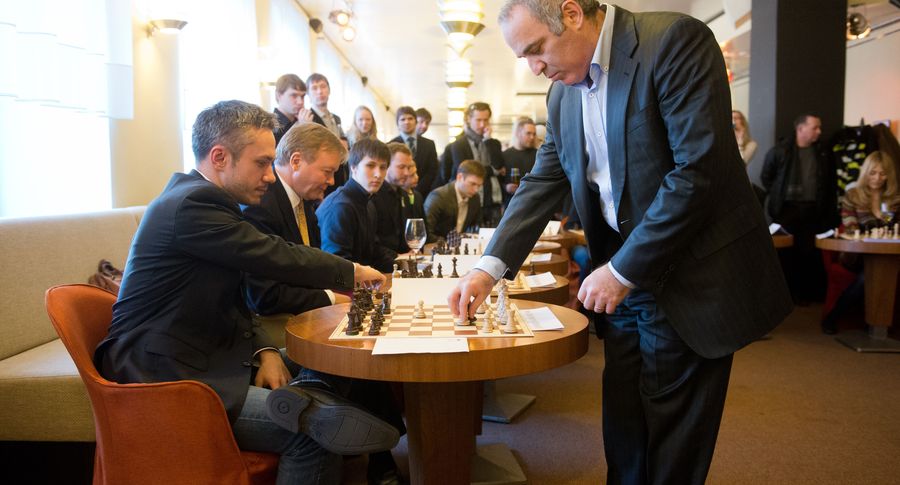 Yesterday, former World Champion and renowned public activist Garri Kasparov lectured in Tallinn University on role of chess in education, winding the day up with a round of charitable simultaneous chess in café Wabadus, in support of chess-training in Estonia.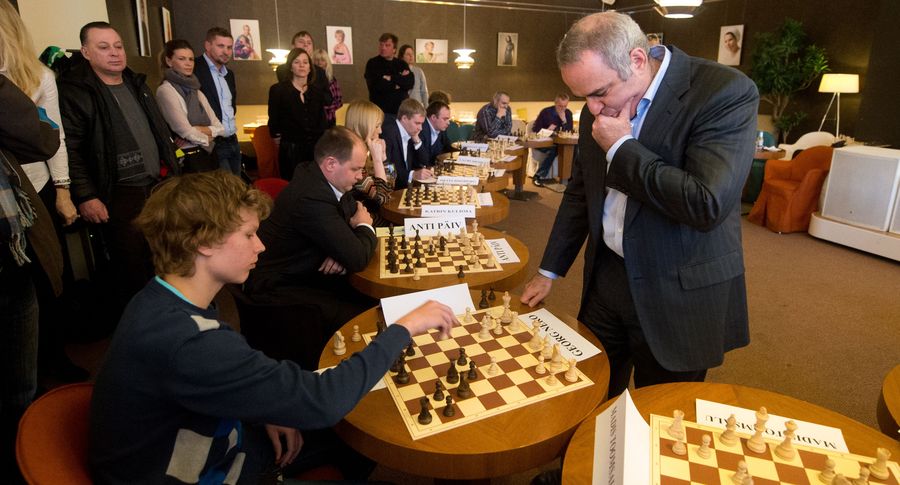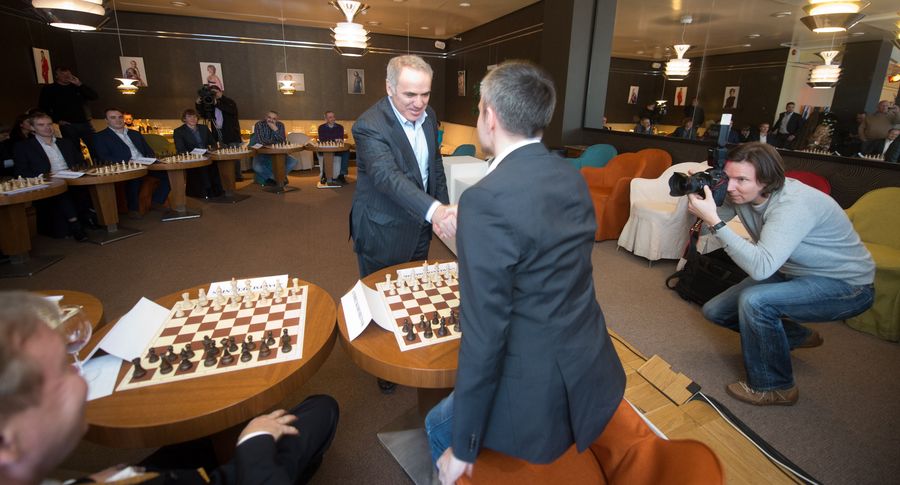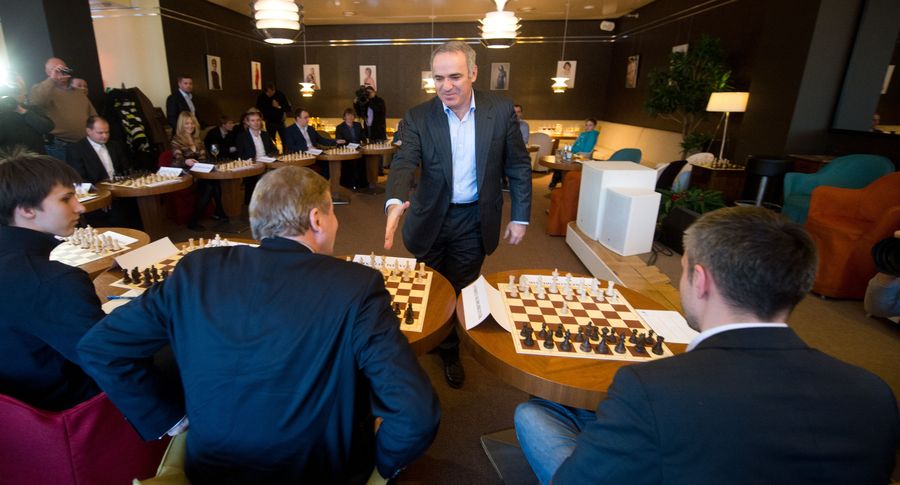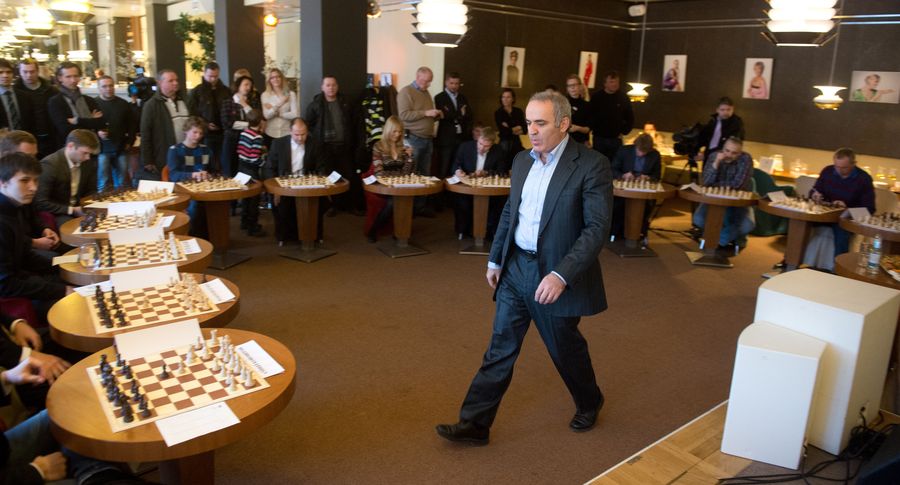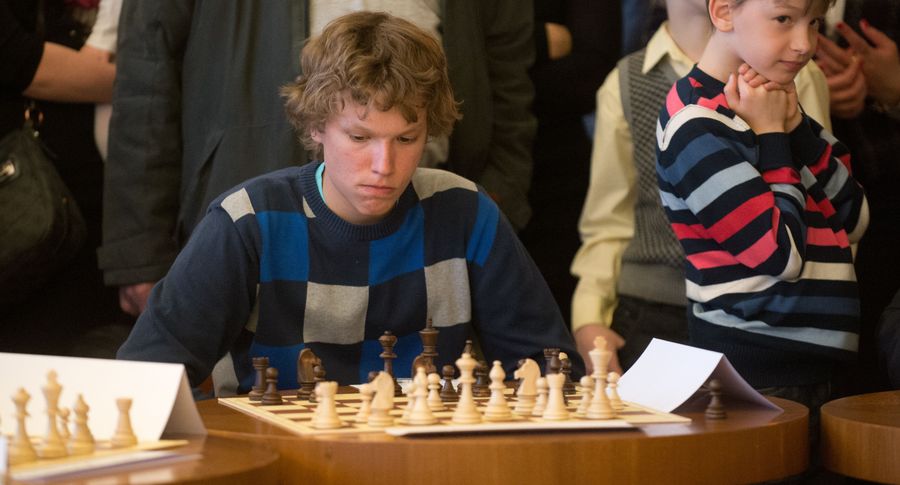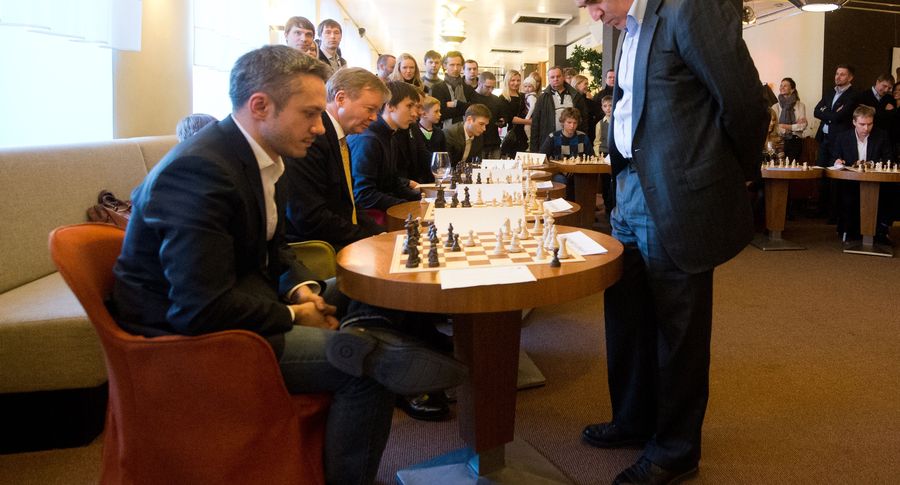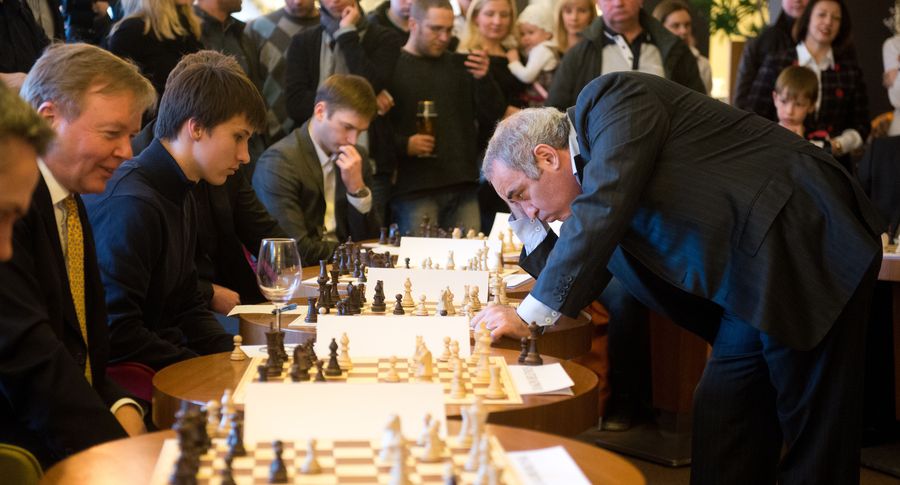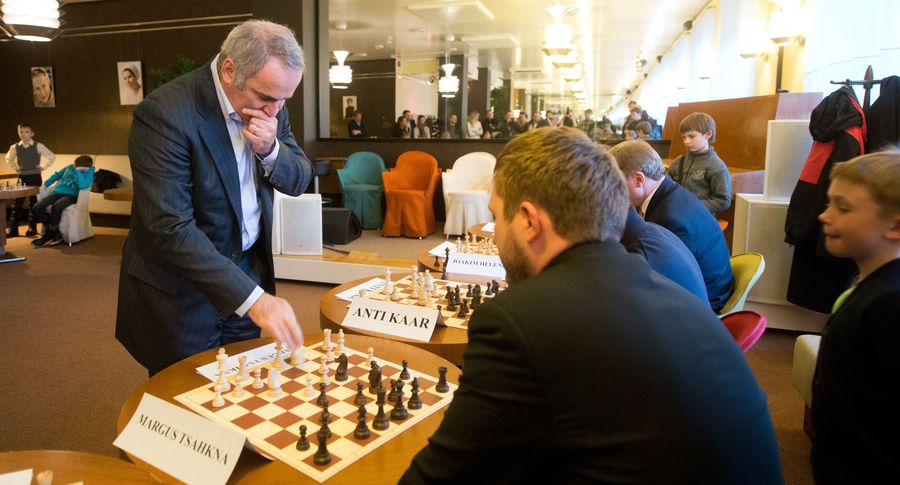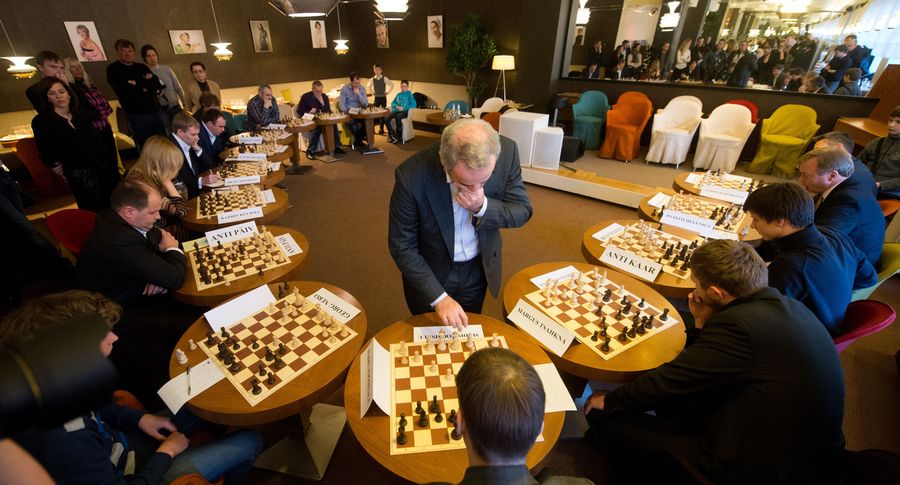 The chess giant's challenge was received by Andrei Korobeinik, member of parliament and president of chess federation; Margus Tsahkna, member of parliament; Jüri Raidla, sworn advocate; Joakim Helenius, entrepreneur; and Katrin Kuldma, fashion designer. The initiator of the simultane, entrepreneur Lauri Meidla, hopes therewith to collect at least €5,000 to support teaching children to play chess. Pilot project Chess To Schools includes Tallinn Old Town Educational College, Gustav Adolf Grammar School, Pärnu Koidula Gymnasium, Miina Härma Gymnasium, Tartu Descartes Lyceum, Tartu Commercial Gymnasium, Kuusalu upper secondary school, Kiviõli Russian Gymnasium, Ahtme school, Juhkental Gymnasium, and Tartu Mart Reinik Gymnasium.