Crushed jawbone pulverises European Championships hopes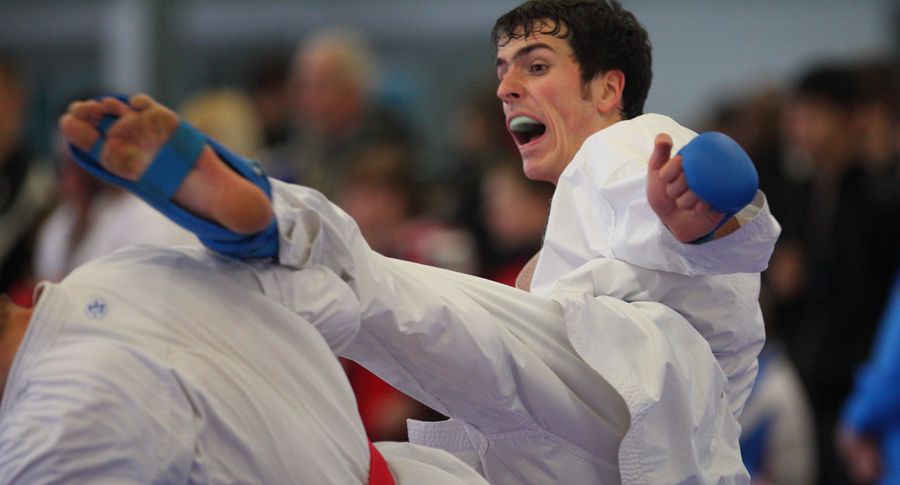 The week-end Estonian Karate Championships proved quite a nightmare for Lauri Mengel, seeking his 10th individual gold medal, cancelling the rest of his season.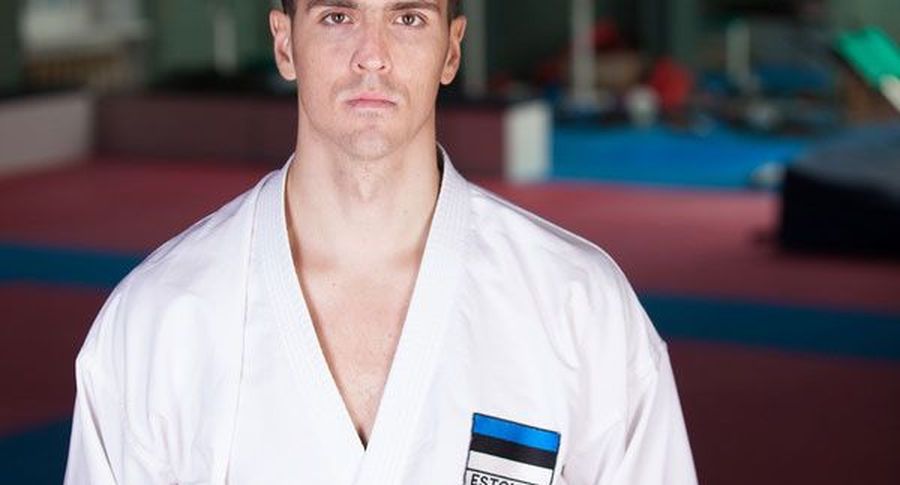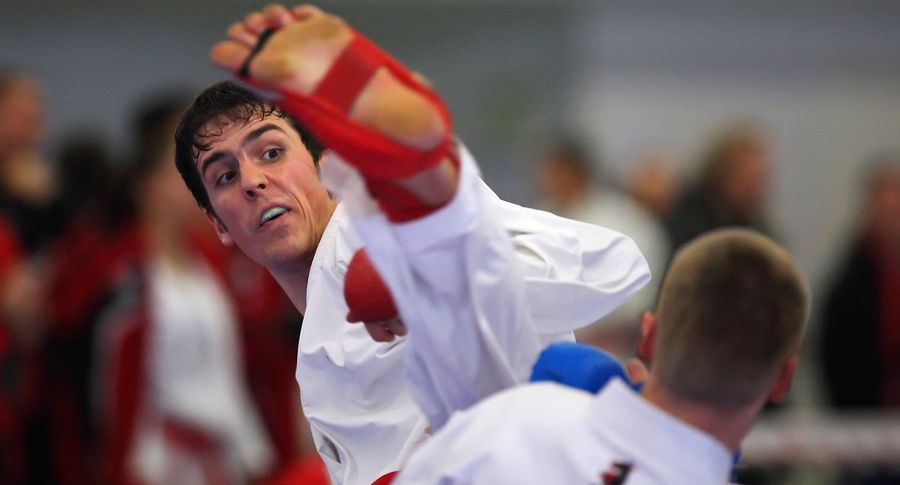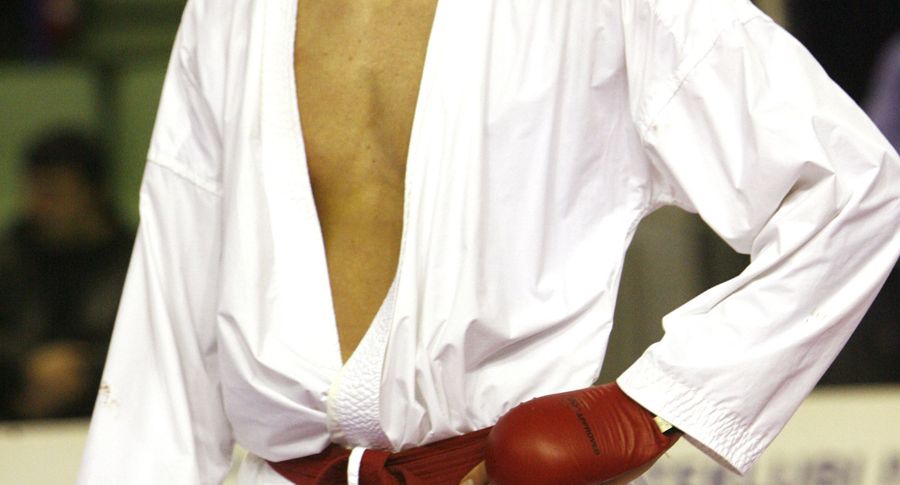 With Mr Mengel, four men were competing in heavyweight, over 84 kg category. In the first semi-final of the day, Mr Mengel (28) faced Virko Vaiksaar, the match ending with a trip to hospital.
«There was an accident,» said Mr Mengel, hardly able to speak. «A sportsman unknown to me gave real tough blows and the worst happened – jawbone broke.»
As injuring opponent is forbidden, Mr Mengel was proclaimed winner, entering finals. Which he had to pass, of course. «They sped me to hospital by ambulance, made surgery the same day,» said Mr Mengel, who was European Champion among cadets in 2002. «The blow came at 11 am, surgery was 3 pm. Had to wait there, for a while. Sat in wheel chair, in casualty ward, bleeding.»
In hospital it was discovered that the jawbone of our last years' top karateka was damaged in two places, plus a big piece loose. «The doctor couldn't believe it was caused by hand… or anything human, actually,» recalls Mr Mengel. «As a rule, they say, such fractures come as a result of car accidents, or when hit by a horse. It was indeed brutal, half the mouth emptied out.»
In three hour surgery, the broken jawbone was fastened by metal plates. «The season is finished,» admitted Mr Mengel. «I'll have to wear a cast for five months. The surgeon said I can still practise sports, afterwards. I think I'll continue competing in the fall.»
Meaning that the European Championships, scheduled for May 9th in Budapest, will have to be omitted by Mr Mendel, who came 7th last year. «It's a little more than a month, ruled out for me,» stated the karateka.
To a degree he might be claimed to have come out lucky, keeping all his teeth. «I actually got rid of one. But that was a wisdom tooth, to be pulled out anyhow,» joked Mr Mengel. «Although the doctor said it was not supposed to come about that way, getting rid of the tooth together with the jawbone. The doctor said I may develop problems later at the point of fracture, the teeth may die. But for now it's OK.»
Although a sportsman ought to have health insurance, Mr Mendel lacked one. «When competing abroad, I have always gotten health insurance, but not in Estonia, I only have sickness fund [card]. Had anything happened to my teeth, I'd have gotten insurance payments. Right now – knock on wood – I have no expenses,» meditated Mr Mengel. «Well, that would've been my responsibility as a sportsman. Stupid of me, not to have insurance.»