Epifolium came to stay
Interview and video!
February 27, 2013 9:59 AM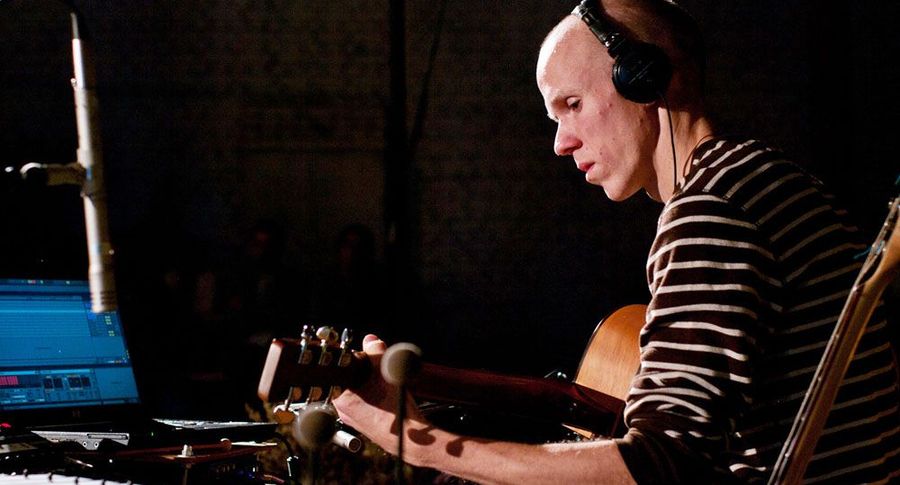 Epifolium's album, of the same name, is recent times' brightest debut. Authentic traditional culture blends tastefully with today's digital options. A breath of fresh winds in interpretation of Estonian folk music. But – who is this Epifolium, christened Iisak Sulev Andreller?
Born in Wales, he grew up in the multicultural metropolis of Toronto. Getting Bachelor's degree in Vancouver, in environmental biology. With sights set on stable science career in welfare society, destiny broke in, strange and curious as things come.
Iisak's grandparents are born in Estonia, parents speak the language. As for himself, nothing tied him to Estonian culture… up to last year in university. For in a lecture of ethnic botany, a guest speaker in the form a Squamish Indian chief came in, knocking on students' conscience: «Don't you dare come, asking me afterwards about my ancestors. Go talk to yours first.»
Chief's words struck Iisak Sulev Andreller deeply. And so he got to probing granddaddy and granny on whatever they remembered of Estonia. Soon realising that there's no escaping the fact: it's better seen than heard. Upon arrival, he met lots of good people and took such a liking to the country that a 2-month holiday turned into years. Now, he's happily married to an Estonian girl and lives here for real. Having just finished his first mini-tour around Estonia, sharing the stage with Lauri Sommer i.e. Kago and Ramo Teder – Pastacas.
Iisak Sulev Andreller, what draws you to Estonian folk music?
It's very exciting to play music played by my ancestors, many generations before me. In Toronto, I lived in the midst of many cultures. Very few of my friends spoke their native tongues.
Two generations back, about six thousand languages were spoken in the world. Now, only half of these are being taught to children. I find it very important to keep traditions alive. And playing music is one way of doing it. I've always tried to do everything my way, with a personal touch.
Epifolium sounds like a black metal band. Why such name?
(Laughs) It's actually derived from my favourite plant, fireweed, in Latin. As I studied environmental biology at the university, I get lots of inspiration from nature. Hence the desire to have my name come from nature.
I first tried a kannel (small Estonian harp) at a friend's farm in Saaremaa, as I came over in 2008. Liked it a lot.
What other instruments do you use?
I use an acoustic guitar, 12-stringed kannel, different kinds percussions and stuff like like Glockenspiel andmetallophone, bass guitar, charango – a ukulele type instrument I brought from Bolivia.
In 2009, me and my wife attended a kannel-making workshop in Saaremaa, taught by Mart Aardam. There, I built myself the first 7-string kannel with wooden tuners. After that, I've made one 12-string kannel, a copper-piped metallophone, and a foot controller that I use for on-stage looping.
Both on LP and stage, you are hearing samples of the noisy Toronto subway, my own hikes in nature, and my favourite jazz artists' rhythms.
How do a laptop and modern electronics enrich folk music?
Even I do believe there's huge value in folk music played the old-time way, I still like to mix in new sounds. It creates, as if, a bridge between the past and today. We're taken from 21st century to peek into past… and old tunes from there pay a visit to us.
And after all: how could I play so many instruments, all together, without a laptop. (Laughs.)
No regrets for moving to Estonia?
None, whatsoever. I've lived in lots of places and travelled a great deal. However, nowhere feels as home as here.