Rein Veidemann: the existential Estonia of Nüganen
Independence Day concert review
February 25, 2013 3:21 PM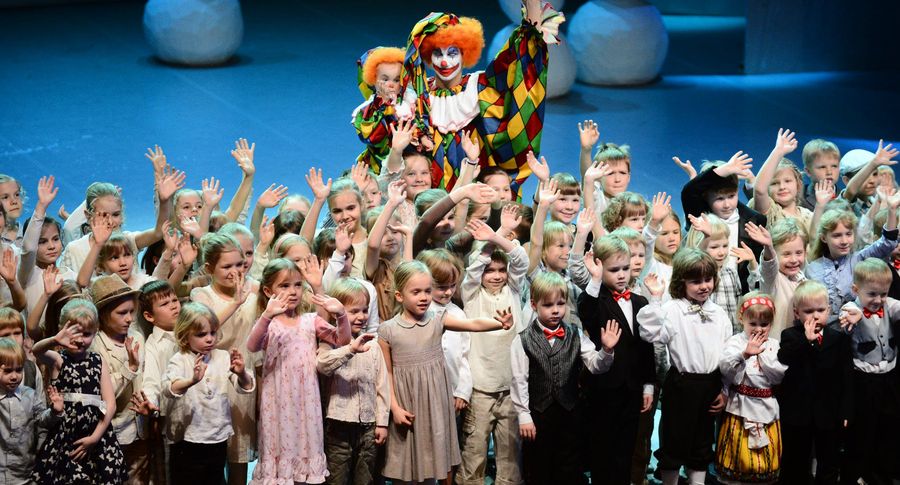 It was, of course, to be expected – something grand for our Anniversary, once Elmo Nüganen gets involved. However, the most critical of critics were surely overwhelmed by what actually transpired.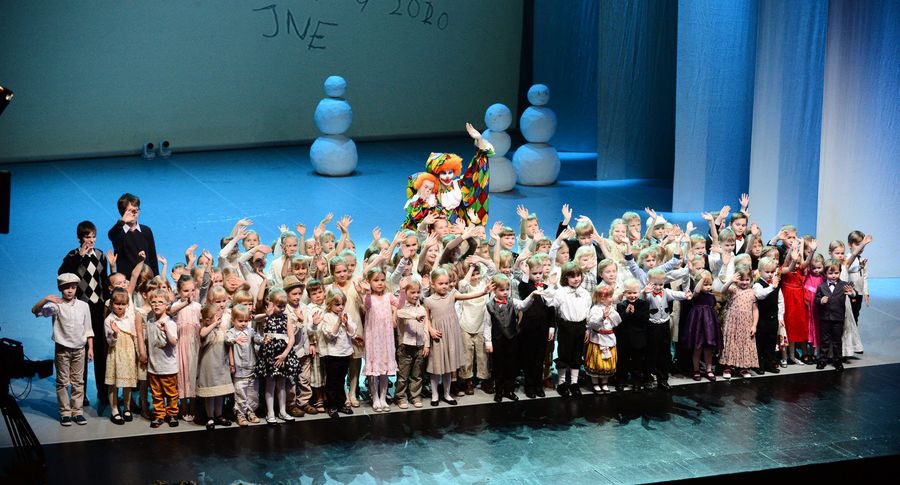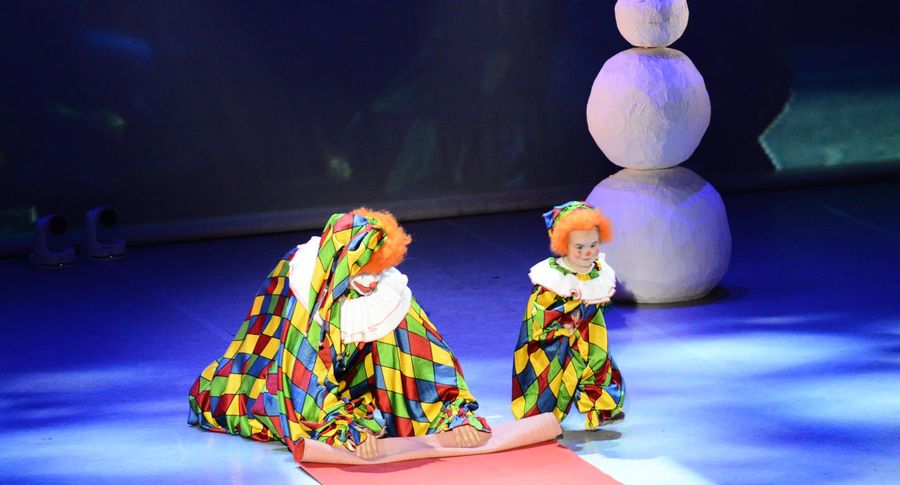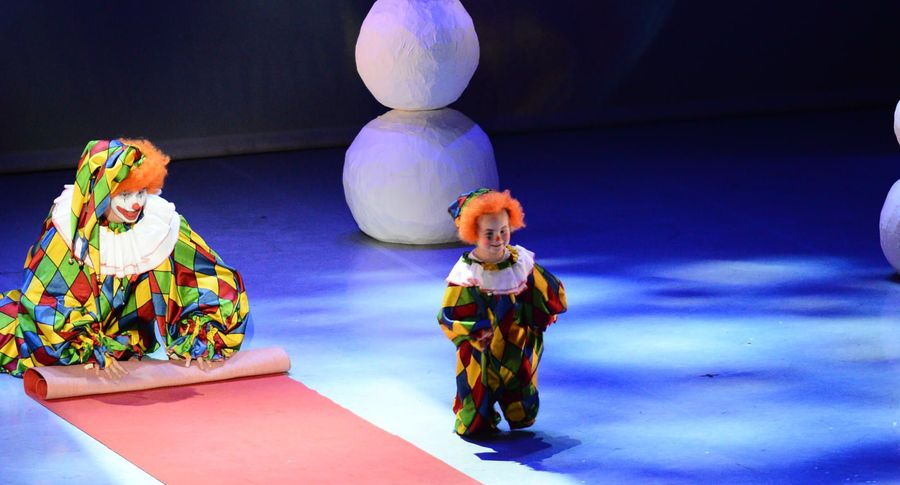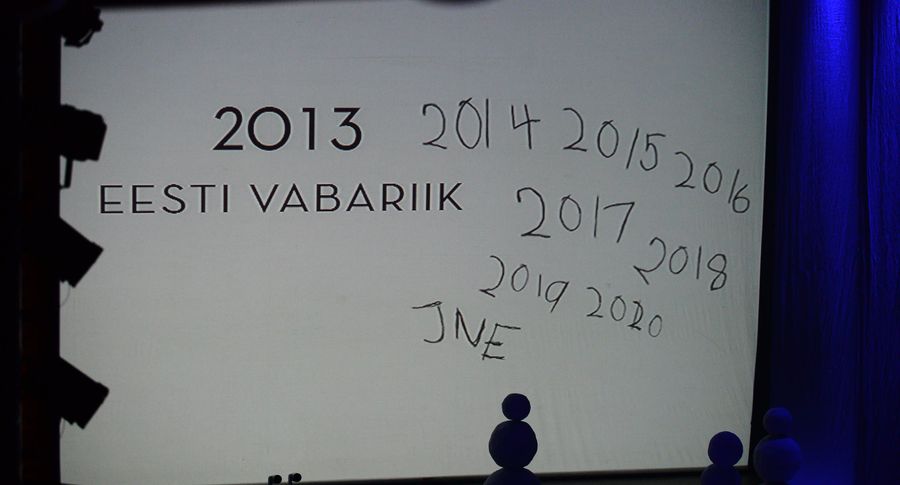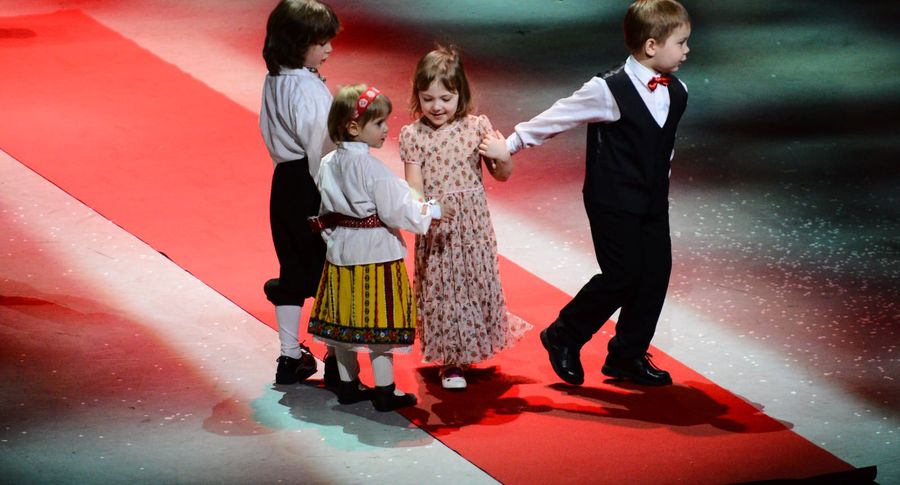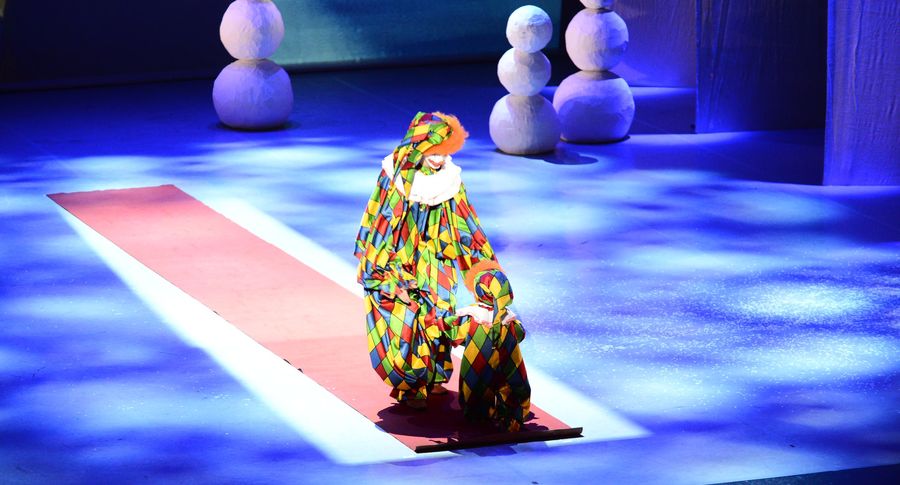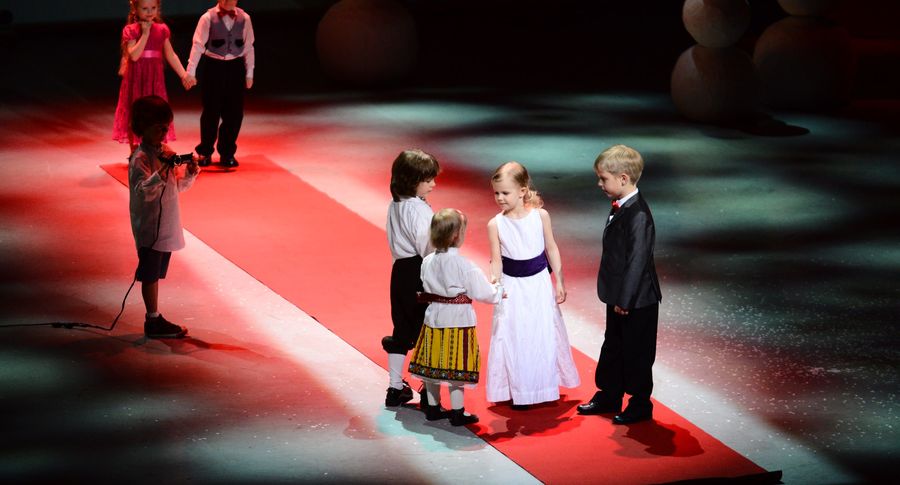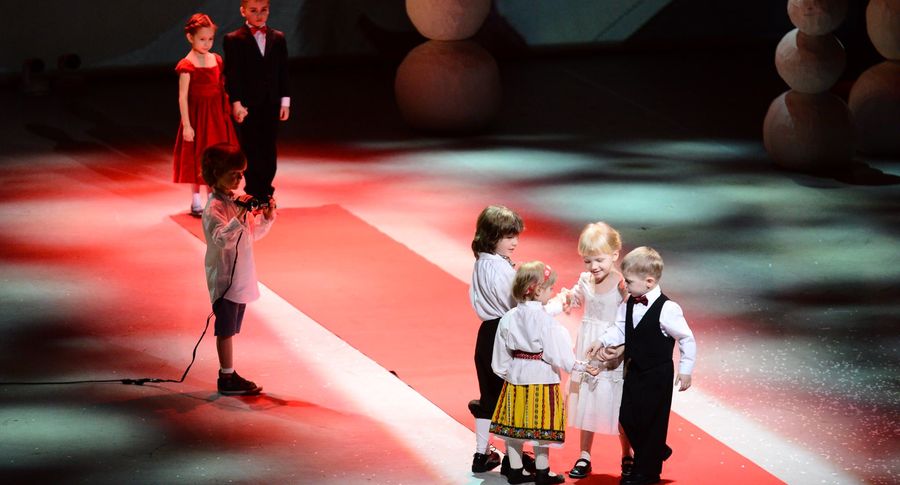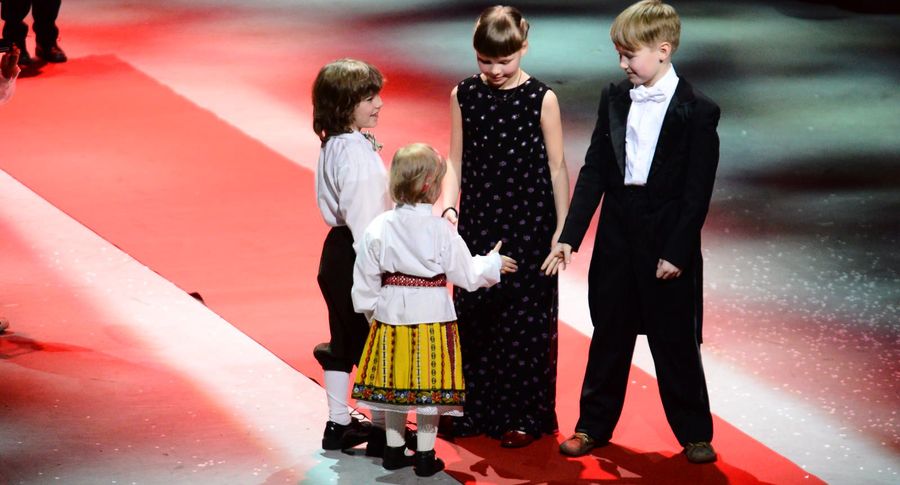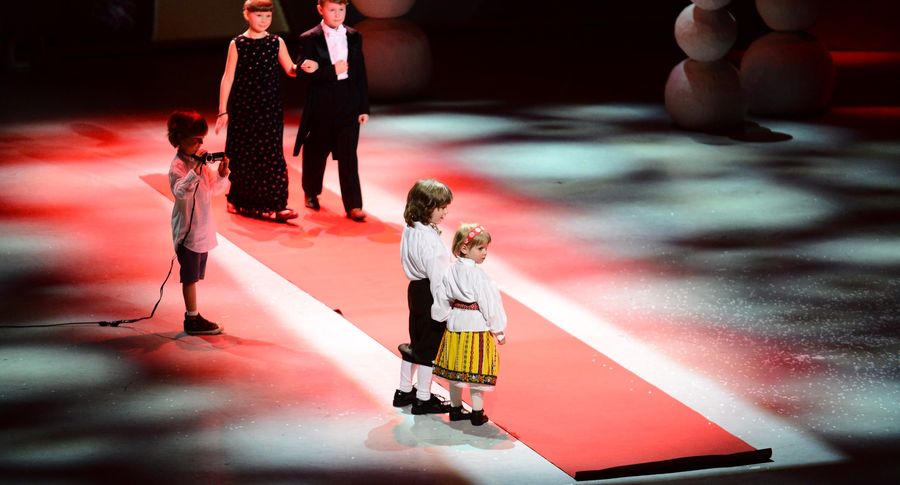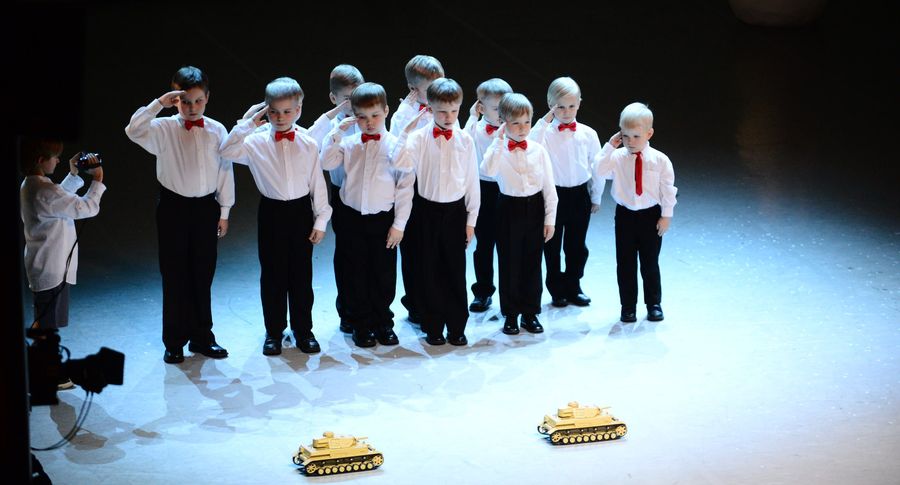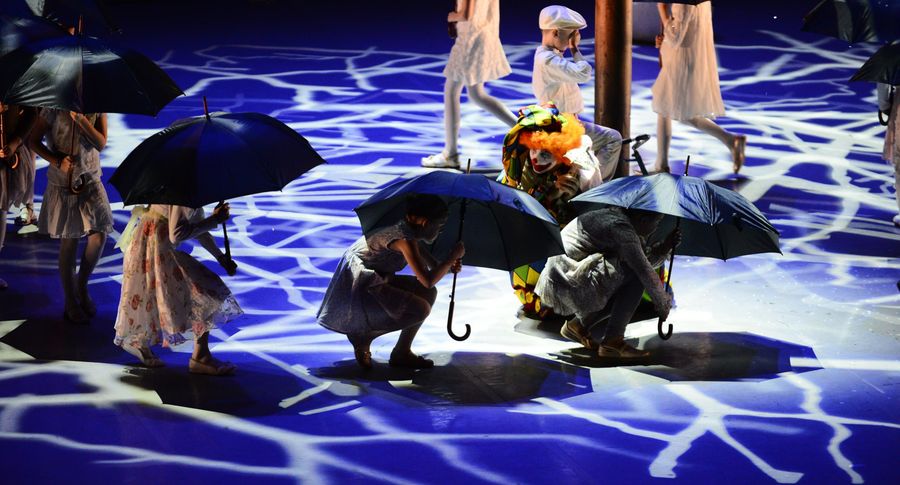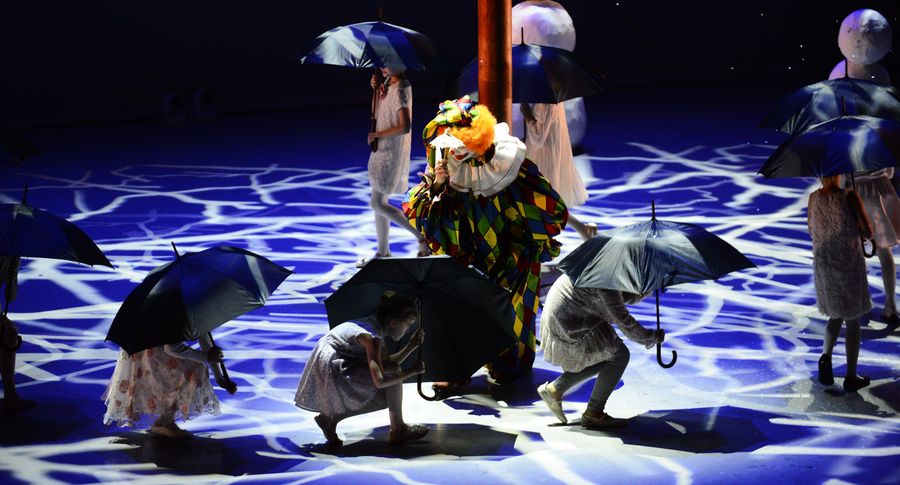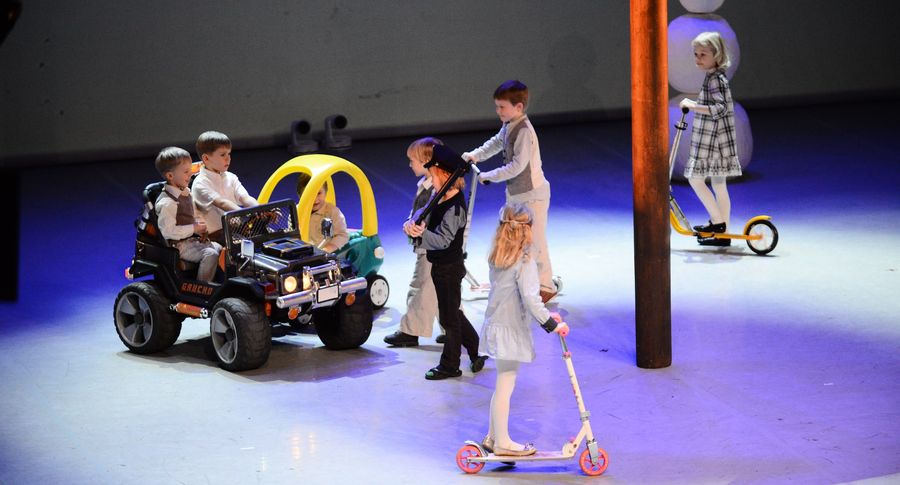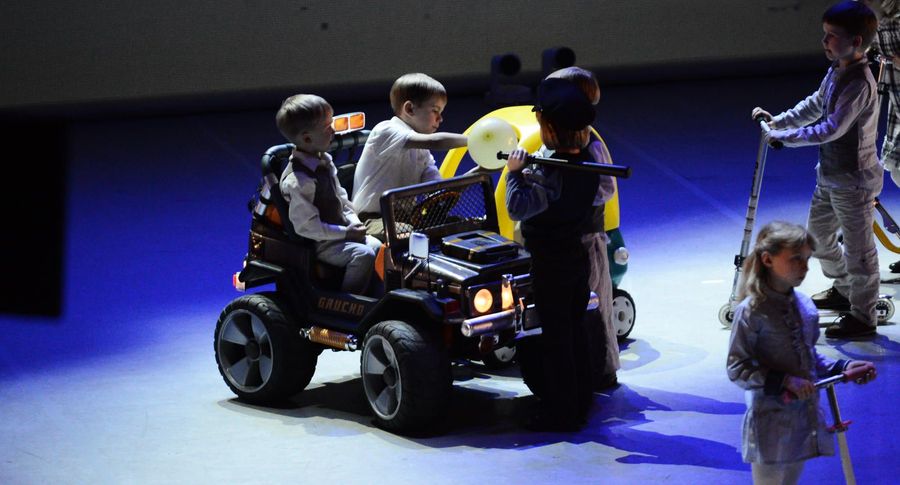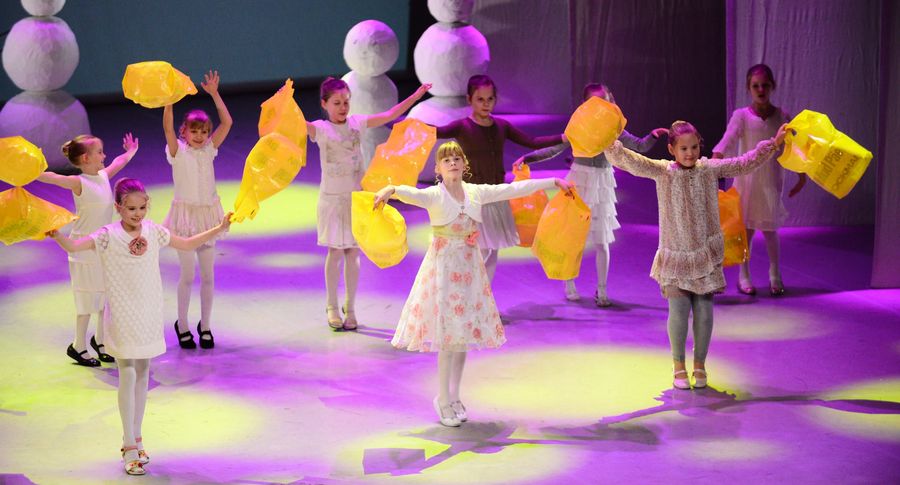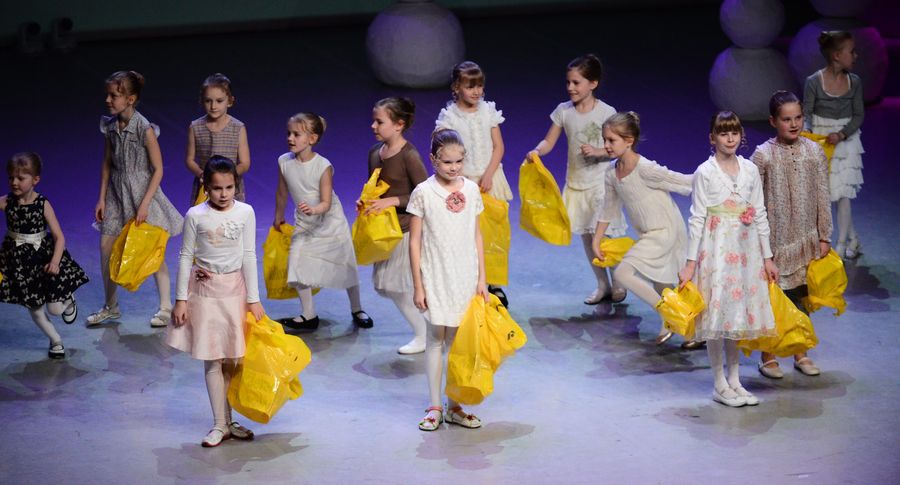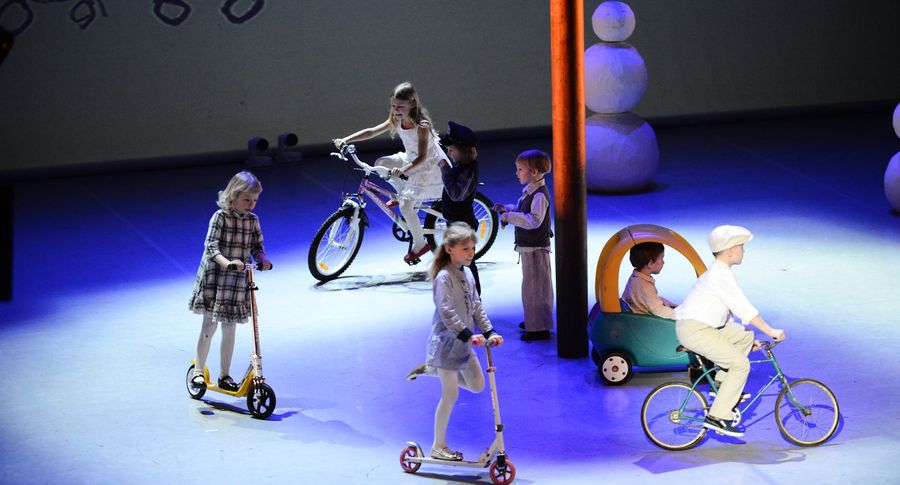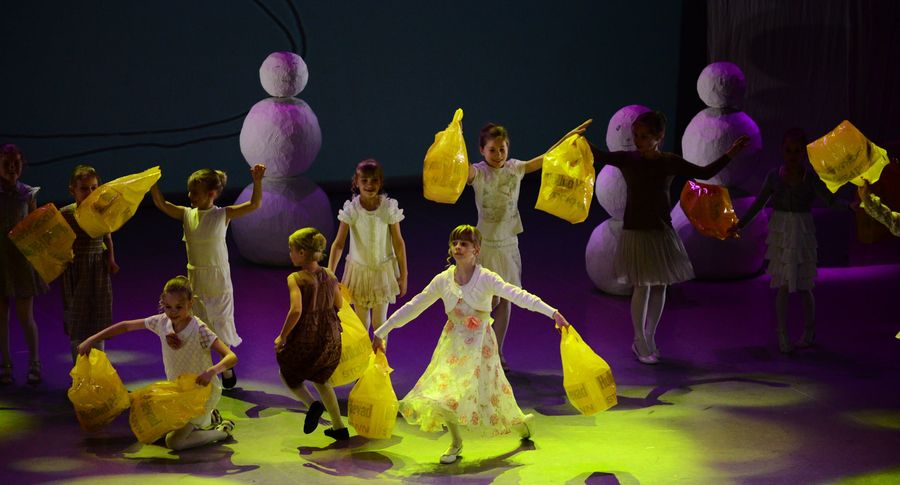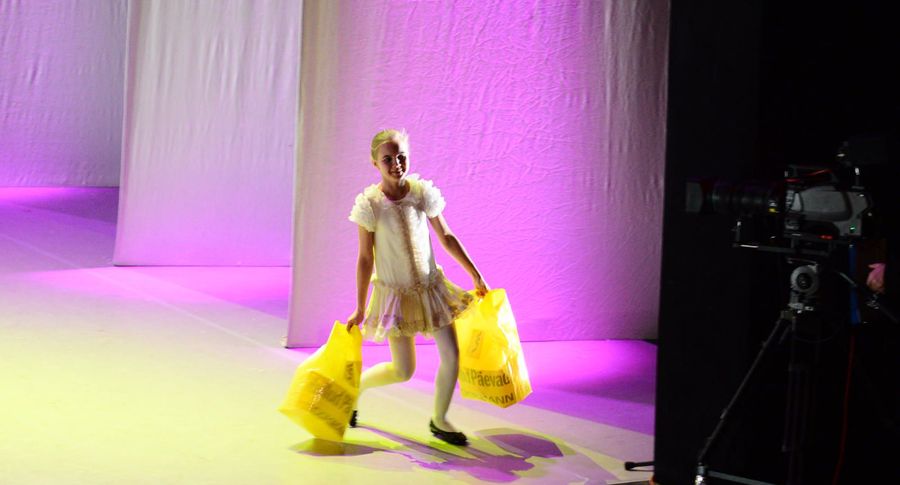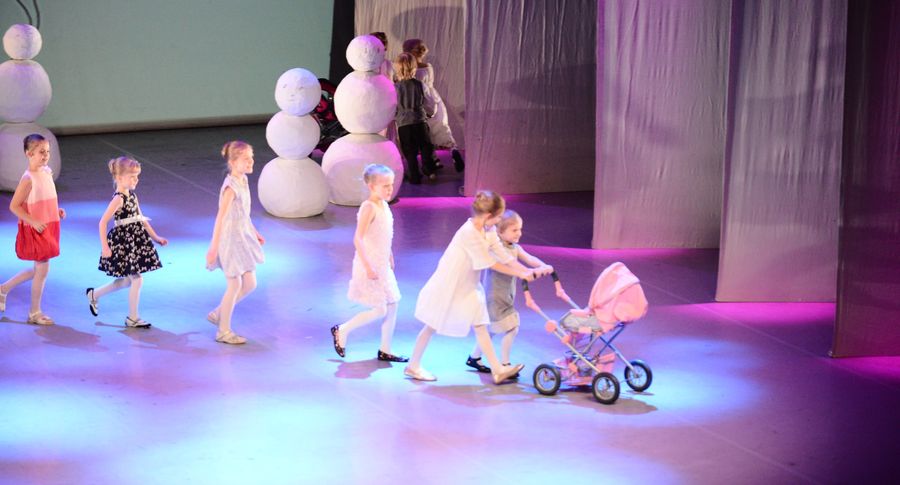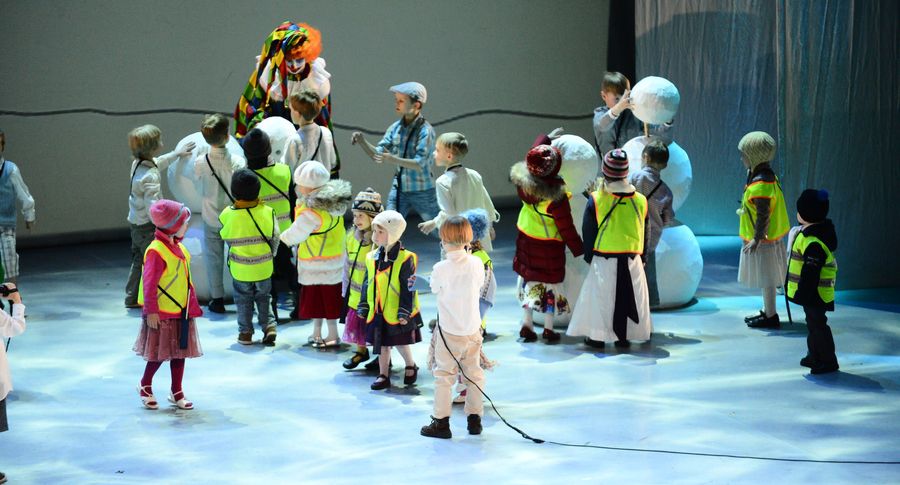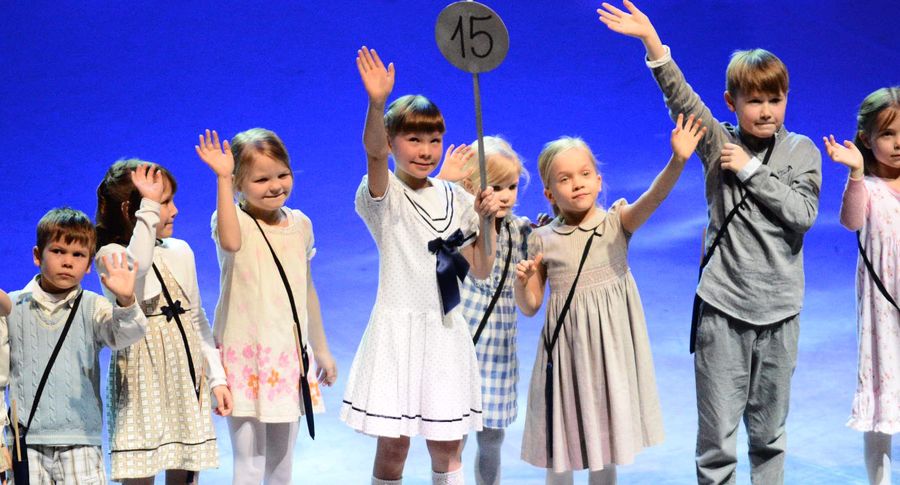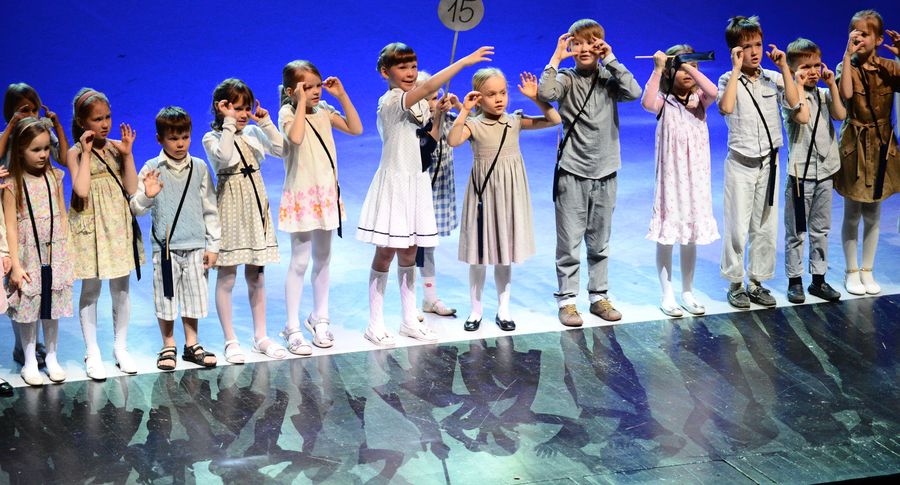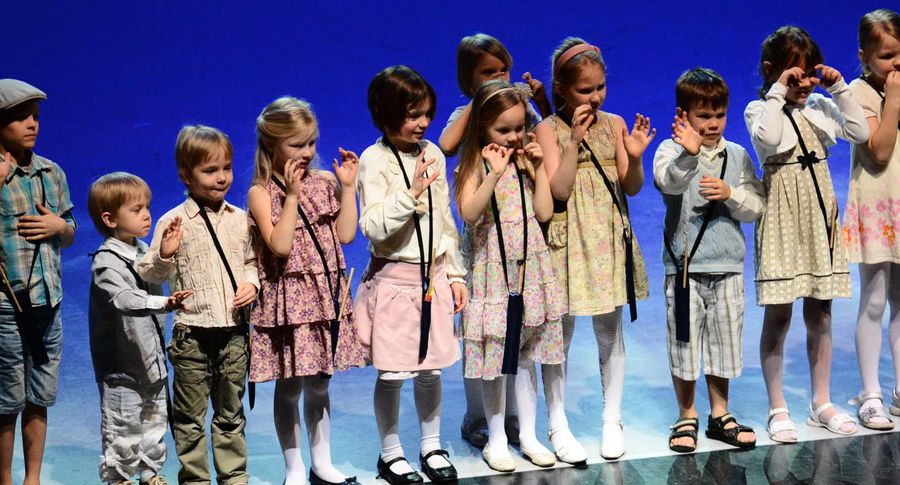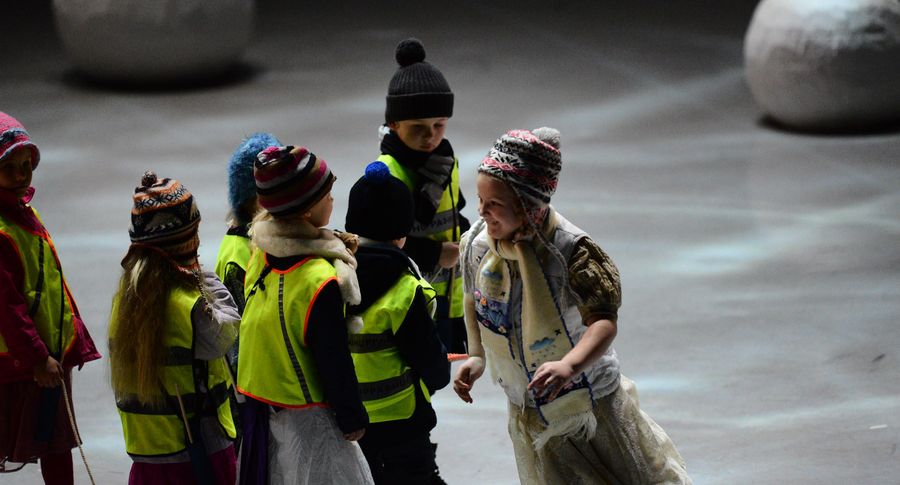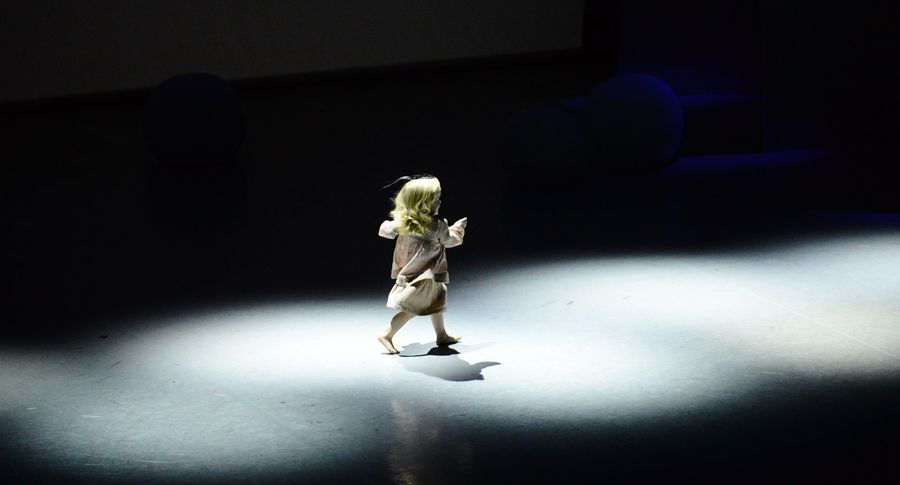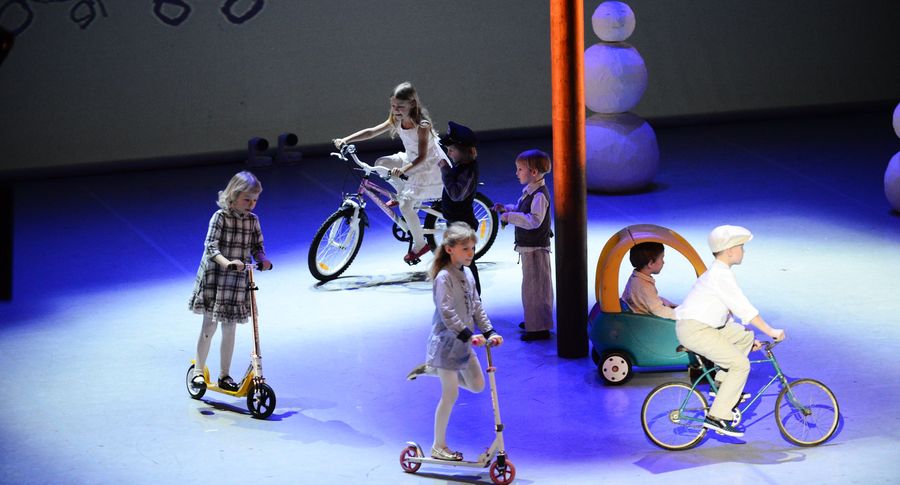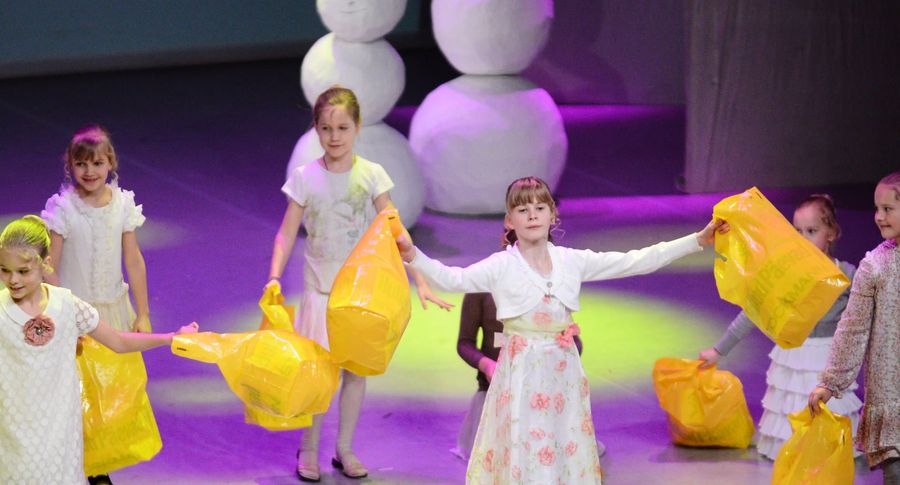 A simple, childlike and sincere show on Estonia's journey; still filled with food for thought, its message commanding compassion. In a word: existential.
Kicked off by long string of sounds by Anu Tali's orchestra, backed by numbers from zero to ninety five, 1918–2013. Thereafter, Tamberg's Opening Fanfares, a kid criss-crossing the stage. New Estonia taking its baby steps, with two timid and inconclusive lines forming as backdrop.  Then the kindergarten and the initial symbol, at some age drawn by all of us – a house, a home. Estonia as our home. Listening to Tubin's Long Anglaise, we're at school. Learning from one another. The children wave, public waves back. The number fifteen hints at joining EU, the new republic then being 15 years of age. Enter snowman and clown. Both coming across in various ways. Snowman – taken away by spring. Here today – gone tomorrow. The clown, with his truth-telling freedoms, no fear for penalty. Revealing apparencies.
To Erkki-Sven Tüür's Illusions, here comes speed: materialism rampant, mindless go-for-it consumption. Sale! Discounts!! Afterwards – emptiness. I repeat, all this brought to us by children! Prophetic? Democracy's fragility forecast to the tune of Peeter Süda / Cirillius Kreek's Scherzino?
Then come symbols of danger, with Tormis' Overture No 2: rain, lightning, snowfall. And kids under umbrella… The NATO one? But did you realise: and umbrella also offered by the clown. Warning: let's not be lulled into others care!
And then the finale of it all – Für Lennart in Memoriam by Arvo Pärt. Requiem and anthem, two in one. Serving as soundtrack to the upcoming presidential reception. Bow-tied little presidents saluting. Big president's teary eyes shown on screen, deeply touched. Little clown also shaking hands – appearances, again. The new «state age» 95 formed at background.
During the standing ovation, I'm thinking of the need to record it all. To be played again in 20 tears' time, as today's kids are turned into Estonians of the newer and ever older homeland. And: was the new president really here perhaps, as a five year old?
Truly we may have beholden Estonia in her existential continuity. Filled with dangers. And with hopes.