Simen Oestensen and Sandra Hansson won the 42nd Tartu Maraton
February 18, 2013 11:04 AM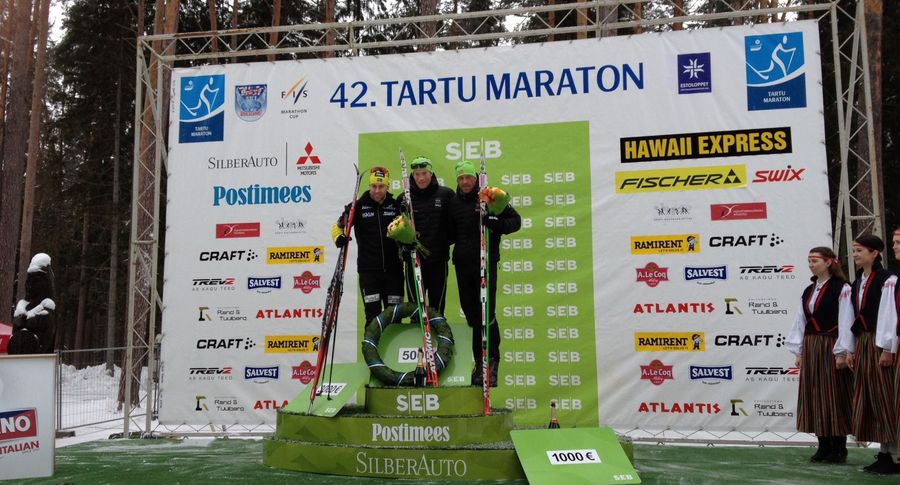 The winner of 42nd Tartu Maraton was decided in a 17-men group finish and the first place went to Simen Oestensen from Norway with winning time 2:45:01. Joergen Brink (SWE), last year's winner came second this year with 2:45:02.1, Anders Aukland, two times winner of Tartu Maraton, was third with 2:45:02.3. Best Estonian was Algo Kärp who was 11th.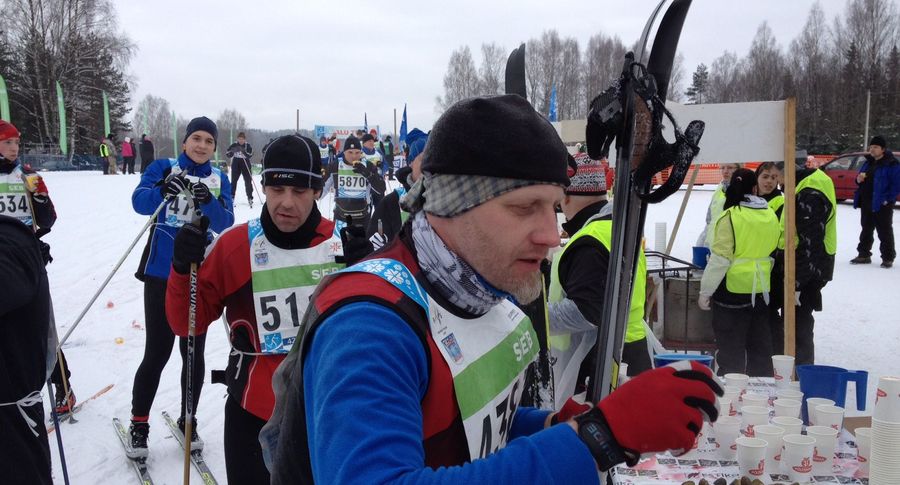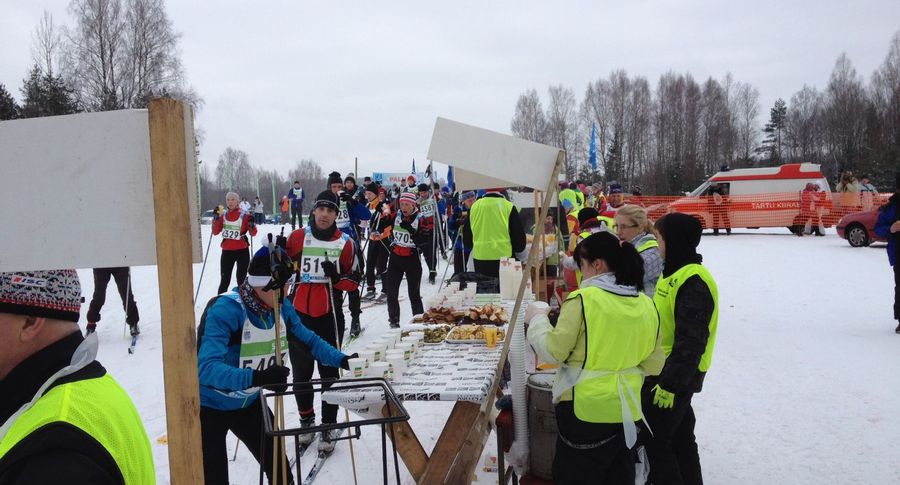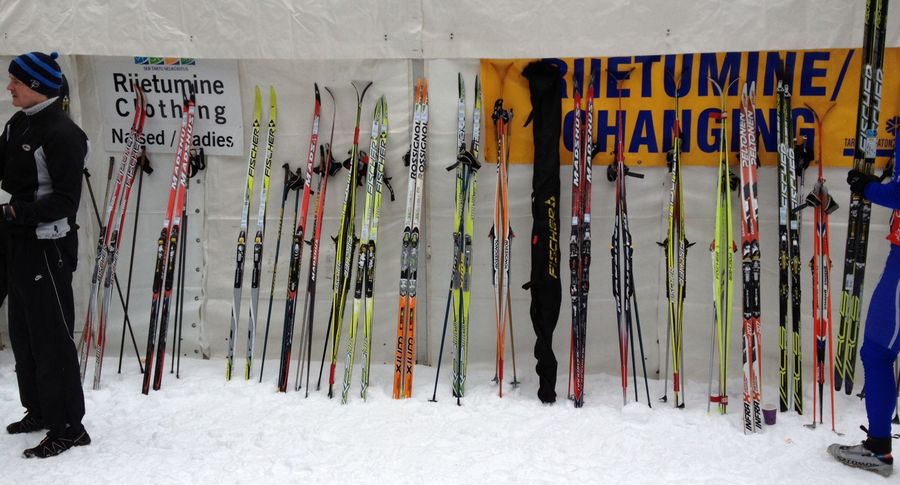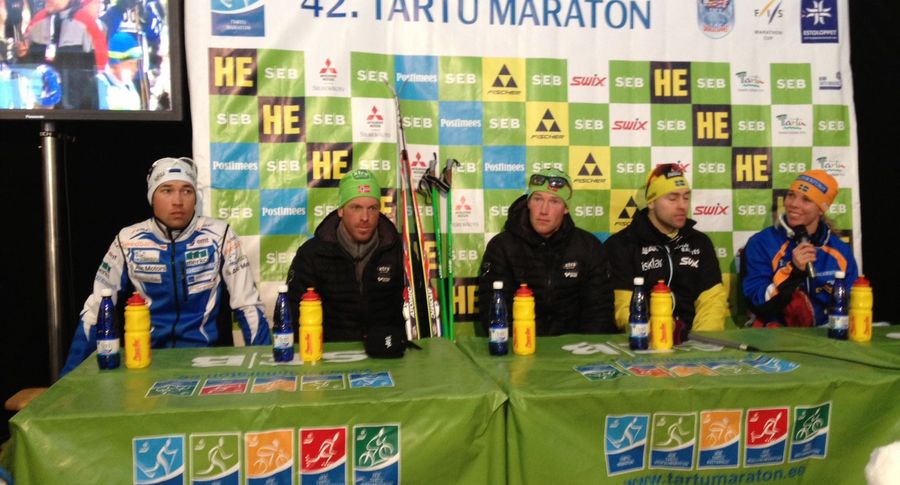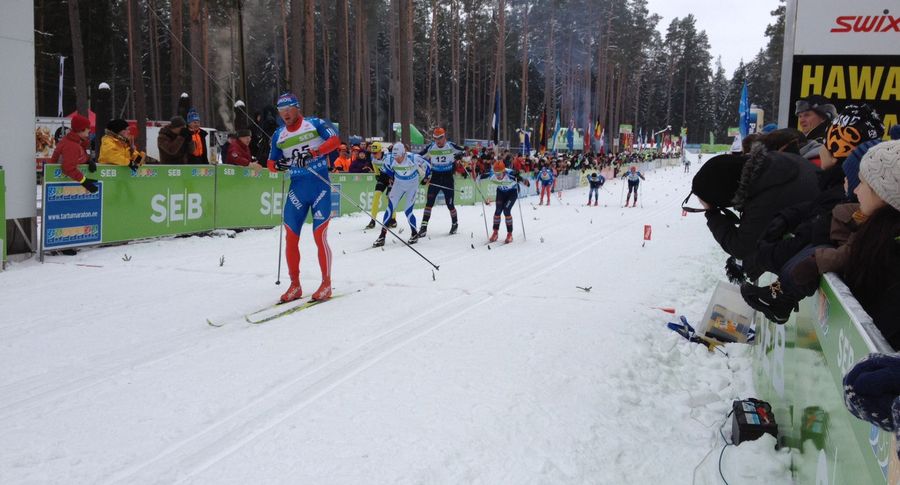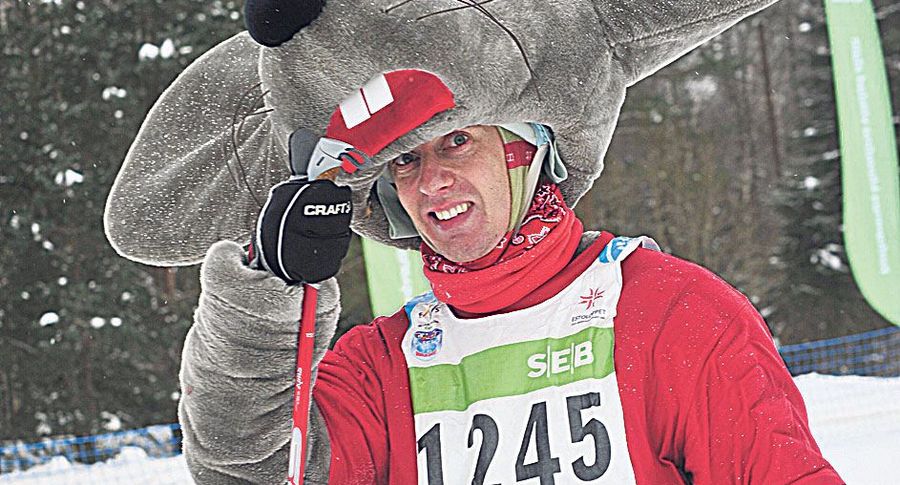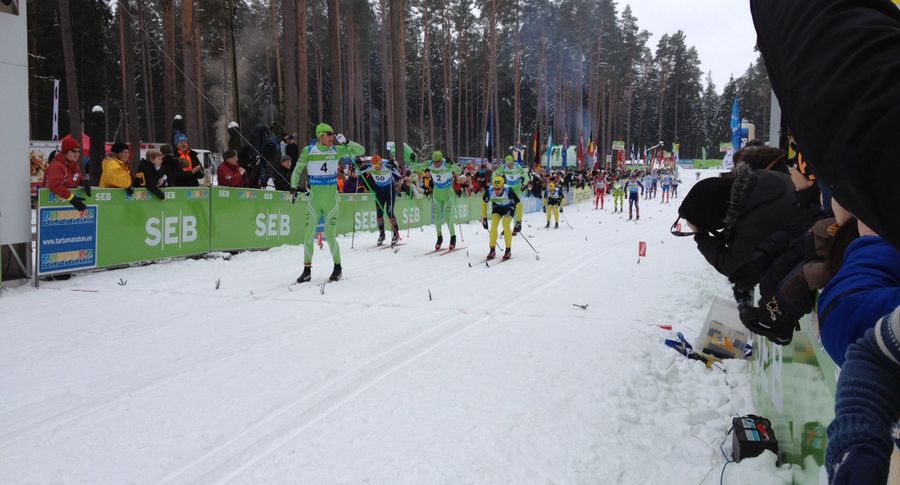 Best woman was Sandra Hansson (SWE) with 2:58:53 (43rd in overall ranking). It was fourth Tartu Maraton win for Hansson. Second came Stephanie Santer (ITA) with 3:04:10, third place went to Ursina Badilatti (SUI) with 3:07:05. Current FMC leader Tatjana Mannima (EST) came fourth.
It was the first time to win Tartu Maraton for Oestensen and he was indeed happy: "I am glad that I was so fast in the finish, I felt strong," said Oestensen. About the strategy: "Anders (Aukland) and I talked about the race a bit and had a plan to make good speed, but due to the snow on the track it was clear that it will end up in a sprint finish," said Oestensen.

Jörgen Brink came second, but he was glad: "Simen was faster today, but I am very happy to make the podium. This is one of the best tracks in long distance cup I think. It's not flat – nice skiing up and down. It was hard to pull away in the end and it was a sprint finish," said Brink.

Third place owner Anders Aukland is also satisfied: "I am really happy to make the podium today. Strategy was to have a good race and I am very happy with the third place today. I like the track, it's a good race," concluded Aukland.

"I feel wonderful! I really like here, the track is really nice, favourite race for me. Quite lot double-pulling, it suits me. Strategy today was to fight hard all time," says Sandra Hansson.

Best Estonian Algo Kärp said that made clear that winning the Tartu Maraton is not impossible for him.

Indrek Kelk, the race director: "Luckily for us the weekend brought minus degrees and that gave us the possibility to prepare the track in that way that those who finish later have also the possibility to ski on in a nice track," said Kelk and added: "I am glad that Tartu Maraton got a new winner today and that Estonian Raul Olle still holds the title of having the most (three) wins of Tartu Maraton," said Kelk.