Tänak's rally team dethrones that of Märtin
February 13, 2013 1:34 PM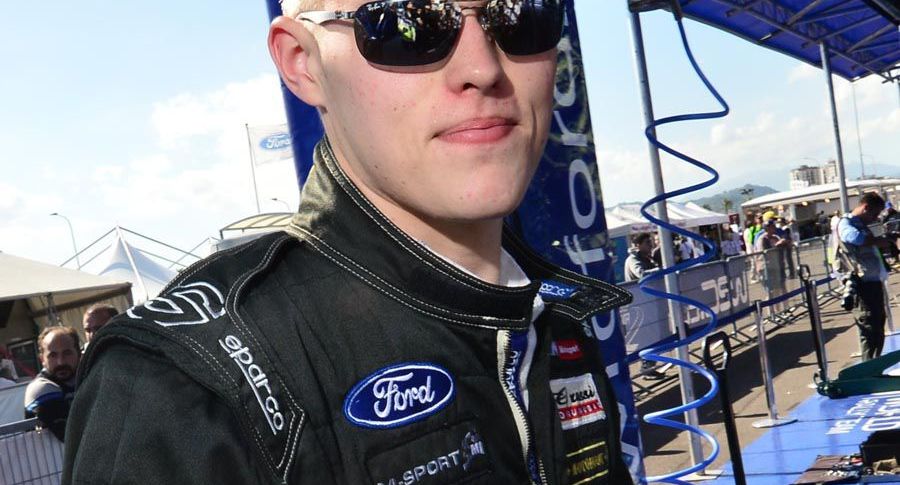 Ott Tänak, on leave from professional sports, finds fulfilment leading a rally team of his own.
Career finished, and having created a rally team bearing his famous name, Markko Märtin quickly rose to prominence as leading rally instructor of Estonia – drawing from his vast knowledge and opportunities. All local talents came rushing to his team, usually guaranteed the joy of Estonian top title by autumn.
2006 to 2010, they indeed proved unbeatable at home turf. Thereafter, the team focussed at advancing the career of Ott Tänak, as well as rental and maintenance of rally cars in Estonia. However, at the opening race of Estonian championships this Saturday, the fancy servicing-buses of MM-Motorsport will not be seen – no driver desiring their services this time around.
Georg Gross, for years the figurehead of Marko Märtin's MM-Motorsport, has moved his Ford Focus WRC over to Ott Tänak's club OT Racing. Same goes for Kristen Kelement driving a front wheel drive Citroën. The services of Mr Tänak are also enjoyed by Raul Jeets, one of Estonia's top Group N drivers, as well as such promising youngsters as Rasmus Uustulnd and Kevin Kuusik.
Thus, Mr Tänak's team is pushing to be the main service provider of Estonian rally, this year. If Mr Märtin stays out, the main competitor will be the Harju KEK team lead by Ivar Raidam.
«We created the team a year and a half ago, or so. To give young car enthusiasts something worthwhile to do,» said Mr Tänak, who comes from the isle of Saaremaa, of the team started in cooperation with his own father. «As a driver, I don't have much to do at the moment. However, I do desire to stay in the world of rallying, so I'll be the more active with the team.»
According to Mr Tänak, they don't have money enough yet to acquire large vehicles or service buses. For sustainable development, they need to focus at the bare necessities and quality of work. «I'm trying to do everything the best I can,» said Mr Tänak.
As, in Võru County, five rally cars are to be serviced by Mr Tänak's bunch, the details of work and logistics have to be very carefully considered. At that, Tänak is not only the coordinator, but will get his own hands dirty as well. «We have young men on the team, who are learning, acquiring new skills,» said Mr Tänak. «I see no reason why we won't make it. We'll be using the time-honoured method: one guy fixed for a definite car, to be in charge.»
Mr Tänak, usually not a big talker, is clearly excited about his team. He is convinced that this can't be taken as mere business. «This is what I do best. Being able to draw from my experience from working for MM-Motorsport, and from earlier times as well,» he said.
According to Mr Gross, Mr Tänak is an excellent mechanic, and setting up a team was the best the currently unemployed rally driver could have done. In addition to getting cars in rally-shape, Mr Tänak helps drivers with good advice. Especially the young Mr Uustulnd and Mr Kuusik, in whom he sees future Estonian top drivers – the minimum. Mr Gross and Mr Jeets, for whom rally rather serves as an expensive hobby, never turn down good advice either.
In Mr Tänak's thinking, his team's growth doesn't have to mean MM-Motorsport's disappearance. «It's a very high level team, and, compared to us, they are trying to fly much higher,» Says Mr Tänak in praise of his former partners.
MM-Motorsport is, indeed, present in Võru. Instead of servicing cars, they will be changing Michelin's rally tires. This is what they have been doing for years anyway, and, according to MM-Motorsport CEO Kristo Kraag, they are long time major supporters of Estonian Autosport Union with Michelin tires.
Mr Kraag said that their old rally cars have been sold, with nothing acquired in their place. If and when they will do that, he cannot say – decisions like this are up to Mr Märtin. He refused, also, to explicitly confirm the rumours of them mainly concentrating on international races. Due to Mr Tänak's Super-2000 season, they do have some decent World Cup experience, however.